Charles Fischer & Kurt Liedtke of FishDuck.com were the special guests this week on the ASU Devil's Den podcast. They joined hosts Rob Malara and Don Hansen to discuss Oregon's prospects on the 2012 season, breaking down the depth chart, and even analyzing their favorite beers.
The Oregon Ducks segment begins at 46:41.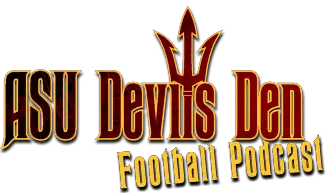 To listen to the full episode, click here:
http://asudevilsden.com/2012/08/03/asu-devils-den-episode-33/
ASU Devils Den Football Podcast: Episode 33
[ 2:06:59 | 0.01 MB ]
Play Now
|
Play in Popup
|
Download
ASU Devils Den Football Podcast: Episode 33
03:01 Coaching staff shufflin'
06:13 PAC-12 Media Poll
09:40 Strength and conditioning program results
13:30 Roster updates and new walk-ons
17:55 Penn State players coming to ASU?
23:25 Recruiting update
35:19 Answering your questions
44:56 Brandon Magee now with the Red Sox
46:41-1:53:00 PAC-12 Preview Oregon Ducks: with Charles and Kurt from FishDuck.com
1:55:24 Band of the Week: Disastroid
1:57:28 What we're drinking
Be sure to check out ASUDevilsDen.com for all things ASU Sun Devils, Rob and Don do a terrific job covering their team with entertaining and informative content. Definitely worth your time.


ANNOUNCEMENTS
I will be sending emails with links to recent articles in the near future so you don't miss any juicy ones.  We will have articles between Monday and Thursday every week, so if you sign up for the "FishLetter" with your email–no spammer will have it. (Promise)
Or send it by email to: charles@fishduck.com and I'll put you on the list.  We begin them soon.
(I will also put my thoughts in these emails/newsletters that cannot be publicly published throughout the football season as well. (Mr. FishDuck)