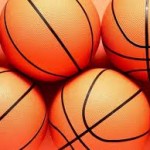 At The Free Throw Line is a new feature of IZR. Here we will recap Ducks basketball — the things the Ducks are doing well or going in the Ducks' favor (FT Made), and the things not going the Ducks' way or things in need of improvement (FT Missed).
FT Made: Oregon's defensive efforts. It's not where any of them want it or need it to be, but there is improvement. In their first two games, the Ducks were noticibly lacking in defense and overwhelmed their opponents on sheer athletic ability. That's not going to fly on a Dana Altman team. Against Vanderbilt, the defensive effort stepped up and was a factor in the Ducks' decisive victory. There's room for improvement, but I'm not quite as worried as I was after the first two games.
FT Made: Arsalan Kazemi. The Ducks are very fortunate to have gotten the NCAA waiver they were seeking to have him on the team this year. His play has been outstanding on both offense and defense. He makes the team better and will continue to make the play of his teammates better, but in a more subtle way than you might be thinking. He has played European ball, and has a style of play that you're more likely to find in the NBA than in NCAA play. The way he will make his teammates play better this year and in years to come is by example — it's a lot easier to emulate a style of play that you're seeing every day, game in and game out, than it is to emulate a style of play that's academic or that you might see on TV. Kazemi is as solid a "get" as Coach Altman could hope for, and the impact will go beyond what you might normally anticipate for a one-year player.
 GO DUCKS!!!!

NEW ANNOUNCEMENTS
Whoa!  Our article schedule is changing! Learn more by clicking here!
Have you learned more football at this website?
Do your part and contribute to the new Oregon Football Repository at FishDuck.com that we will build with enough support. It will be a gift to all Oregon fans!
Learn more by clicking here.