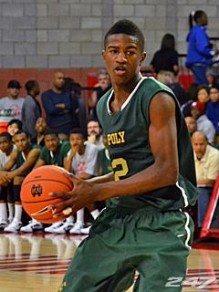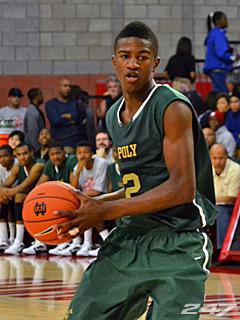 Earlier this afternoon the Oregon Ducks received a new commit from 6'7 power forward/center Jordan Bell.
Jordan Bell of Long Beach Poly High School in California chose the Ducks over the Auburn Tigers. This was a huge commitment for the Ducks, as it shows the impact Altman has on the recruiting boards. Bell had offers from Oregon, Auburn, Connecticut, Memphis, Texas, Washington, and USC.
This is the first commitment of a player who will play on a basketball scholarship for this years class. Tyree and Tyrell Robinson committed to the Ducks, but will be on a football scholarships. Altman has two scholarships slots open, as one will be saved in hopes for a commit from five star power forward Aaron Gordon.
The early signing period will begin this Wednesday.

NEW ANNOUNCEMENTS
Whoa!  Our article schedule is changing! Learn more by clicking here!
Have you learned more football at this website?
Do your part and contribute to the new Oregon Football Repository at FishDuck.com that we will build with enough support. It will be a gift to all Oregon fans!
Learn more by clicking here.