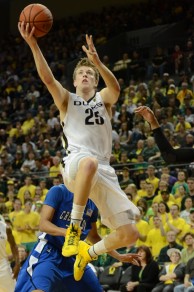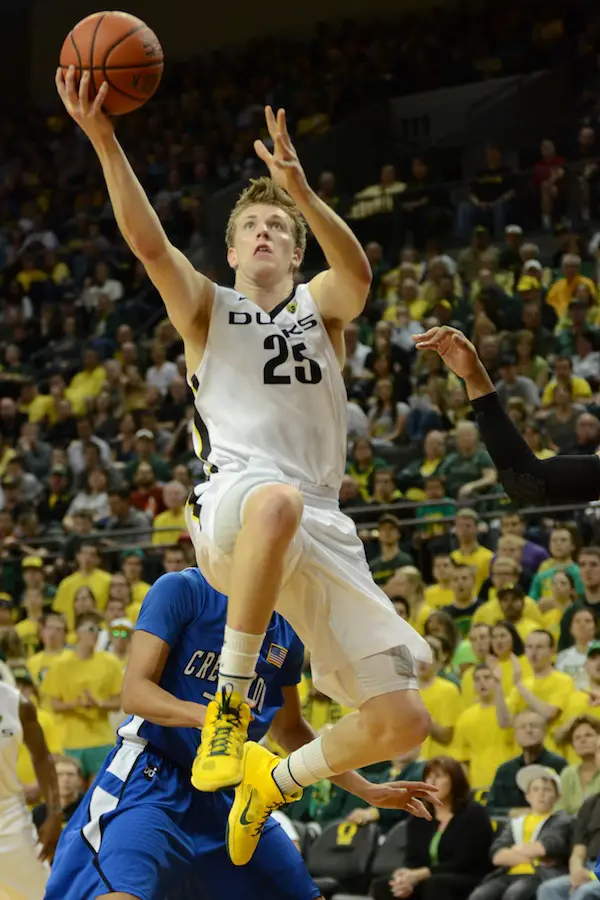 Oregon Ducks football suffered a devastating defeat this week at the hands of Stanford. While the loss will dampen the spirits of most Duck fans, there was a positive to take out of this week. The Ducks basketball team is off to their first 4-0 start since the 07-08 season, the last time they made it to the NCAA tournament.
After a slow start to their seasons, the seniors are stepping up to contribute for the Ducks. Oregon seniors are now leading the way with E.J. Singler averaging 12.8 ppg and Tony Woods averaging 12 ppg respectively. Senior transfer Arsalan Kazemi is also making an immediate impact averaging 7.5 rebounds and 3.5 steals per game.
Oregon continues to get a good boost from it's freshman also. Damyean Dotson is averaging 10.8 ppg while Dominic Artis is adding another 10 ppg. It is still early in the season, but this team is off to a good start and has the depth/talent to make a run for the tournament.
The Oregon Ducks play 18th ranked UNLV on Friday at 6pm, you can watch the game on CBS sports network.

NEW ANNOUNCEMENTS
Whoa!  Where are all the articles? What happened to FishDuck.com? Learn more by clicking here!
Do your part and contribute to the new Oregon Football Repository at FishDuck.com that we will build with enough support. It will be a gift to all Oregon fans!  Learn more by clicking here.