The Oregon Ducks Women's Volleyball team dropped their championship match to the Texas Longhorns in straight sets, 11-25, 24-26, 19-25.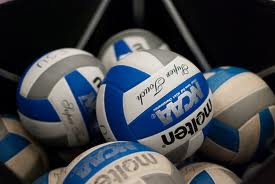 The Ducks never had an answer for Texas' nearly perfect attacking and blocking performance. AVCA Player of the Year Alaina Bergsma was stifled to an attack percentage of zero. Texas completely dominated in both the blocking and attack error categories.
Unlike previous matches, the Ducks were not getting their hands on the ball defensively and it showed in their low number of digs.
Credit Texas for controlling the match and taking Oregon completely out of their game. The Longhorns played as nearly perfect a match as a team can, and the Ducks could not afford the mistakes they made.
Only one team in college sports comes out on top. The rest of the teams get to feel like Oregon does, left with "what-ifs" after that final loss. When the pain of defeat subsides, these Ducks can be very proud of having taken this team into uncharted territory, in concluding the most successful season in the history of Ducks volleyball. All fans of the Ducks can be rightfully proud of everything this historic Oregon volleyball team has accomplished this year.

ANNOUNCEMENTS
Want to have fun writing or editing articles about our Beloved Ducks? We have openings for just a few volunteer writers and editors and it is typically just 3-5 hours per week.
Learn more by clicking here.