College football's BCS system is about to undergo dramatic changes in a few short years, but the championship picture is just the tip of the iceberg when it comes to the problems with the sport's postseason structure.
The big story yesterday was how Louisiana Tech (9-3) was not selected to play in a postseason bowl game. At first glance, it would seem strange for the nation's best offense to be denied a bowl bid, but in reality, a snag in the bid's negotiations knocked LTU out of a bowl game. On Saturday, the Bulldogs were offered a bid to play Louisiana-Monroe in the Independence Bowl, but Louisiana Tech AD Bruce Van De Velde asked the bowl committee to wait for the weekend's games to play out before demanding a decision. The Independence Bowl refused, and ended up landing Ohio (8-4) for the bowl game.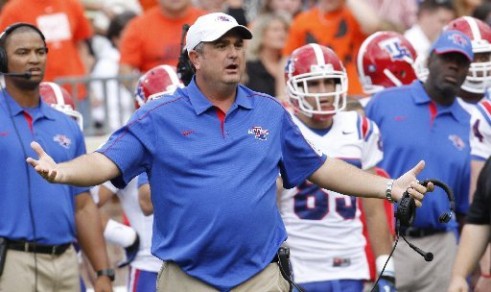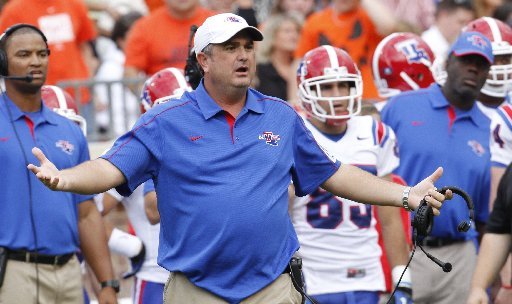 Van De Velde's proverbial gamble wasn't misplaced. He was looking out for his team's best interest, although the Independence Bowl was just an hour-and-a-half down the road in Shreveport,LA. In reality, it really wasn't Van De Velde's fault that the Bulldogs didn't get another bid; Northern Illinois received a BCS bowl bid, which started a chain reaction of events in the BIG-12 bowl affiliation scheme, eventually pushing Iowa State into the Liberty Bowl, where the Bulldogs had anticipated receiving a bowl bid after the BCS bowls were selected.
On one hand, the bowl committees have certain obligations to fill, and more often than not, financials come before the sport of College Football. On the other hand, the BCS system and bowl committees aren't working on the same page.
Northern Illinois's average attendance at home games is just over 15,500, but their designated ticket allotment for the Orange Bowl is 17,500. Along with tickets, the university is responsible for team travel, lodging for players and fans, alumni gatherings, and pep rallies. If NIU doesn't sell their tickets, the tab will run up quickly. In comparison, Connecticut's trip to the Fiesta Bowl in 2010 ended up costing the school $1.8 million. The bowl's final attendance number was 67,232, and only 2,771 of them bought the tickets through UConn.
So if the BCS is acting in the best interest of the sport instead of acting in the best interest of their wallets by putting NIU ahead of Oklahoma, how can an electric Louisiana Tech team not get into a non BCS bowl before a team like Georgia Tech (6-7), or USC (7-5)? If the national championship system has leaks in it, the remainder of the bowl system has already sunk.