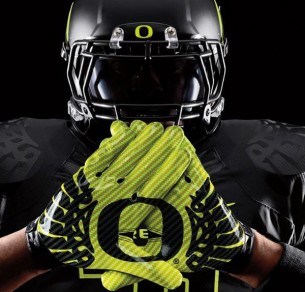 The 2013 football schedule was released for the defending Fiesta Bowl champion Oregon Ducks, this Thursday. If the Ducks run the table, the country needs to prepare a spot for them in the last BCS title game ever.
Oregon has an abundance of storylines throughout the year.  Tennessee will make its first ever visit to Eugene, after their meeting in 2010, when the Ducks wiped them out in Knoxville.  This marks the first SEC opponent to travel to Autzen Stadium since 2002.  The first big road test will come in Seattle where they face a highly-touted Washington Huskies team, who some experts like to be the surprise team of the PAC-12 next season.  On October 26th, UCLA comes to town in the two schools first matchup with Jim Mora at the Bruin's coaching helm.  UCLA is coming off of a PAC-12 championship game appearance and will be a force to reckon with for years to come.  The game of the year, for the Ducks, definitely sits on the November 7th Thursday night matchup against Stanford where Oregon looks to avenge their only loss of the 2012 season.  Both teams come off of a bye the previous weekend and will be well-prepared for this game.  If this somehow does not get you fired up Ducks fans, I have no idea what will.  Under Rich Rodriguez's tenure, the Arizona Wildcats have been known for their offensive prowess.  They bring back a Heisman dark horse, running back Ka'Deem Carey, who led the nation in rushing yards last season.  He will be a major force to reckon with, in the conference, all season long.  Lastly, the Civil War matchup against in-state rival Oregon State concludes the schedule.  Oregon State, coming off a nine win season, will look to steal back the dignity the Ducks stole from them last season, in Corvallis.

NEW ANNOUNCEMENTS
Whoa!  Our article schedule is changing! Learn more by clicking here!
Have you learned more football at this website?
Do your part and contribute to the new Oregon Football Repository at FishDuck.com that we will build with enough support. It will be a gift to all Oregon fans!
Learn more by clicking here.