Men's basketball is off to a great start — a win on the road over the President's team, an upset of # 4 Arizona, and taking up-and-coming Arizona State and sending them down-and-back to wherever it is sun devils come from.  BUT…
There's a whole lot of season left.   The Pac-12 isn't won with one victory over a top 5-ranked team in just the second conference game of the year, but with solid, consistent play over the course of more than two months.  This week doesn't get much easier as the Ducks head down to Southern California to take on the LA schools that we love to hate.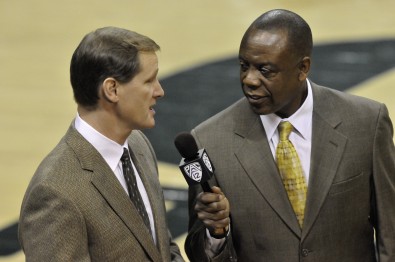 UCLA and USC are teams going in opposite directions.  With nine straight wins, including victories over Texas and Missouri, UCLA is back in the AP Top 25 for the first time since losing to Cal Poly at home in November.  USC, on the other hand, is off to a terrible 7-10 start – and they just fired their coach.
While the USC game might look like a relatively easy win based on their play this season, they are fighting to find their identity and showed serious heart in a road win against Utah this past weekend.  Year after year, results show that a team's record can be deceiving in conference play.  The Ducks would be wise not to look ahead to the UCLA matchup, or they could find themselves losing to a team playing with nothing to lose.  While UCLA will present the greater physical challenge, USC will test our mental toughness.  To contend for the Pac-12 crown this season, we can't lose games to teams like USC.
The great squads always take care of business and don't play down to their opponents.  Can the Ducks be one of those great teams?  Predicted to finish anywhere from 5th to 8th  in the Pac-12, the Ducks are well on their way to proving the voters wrong.   There would be no better way to shut up the critics than by taking care of business this weekend in LA.

NEW ANNOUNCEMENTS
Whoa!  Our article schedule is changing! Learn more by clicking here!
Have you learned more football at this website?
Do your part and contribute to the new Oregon Football Repository at FishDuck.com that we will build with enough support. It will be a gift to all Oregon fans!
Learn more by clicking here.