How the Ducks Will Improve with a New Coach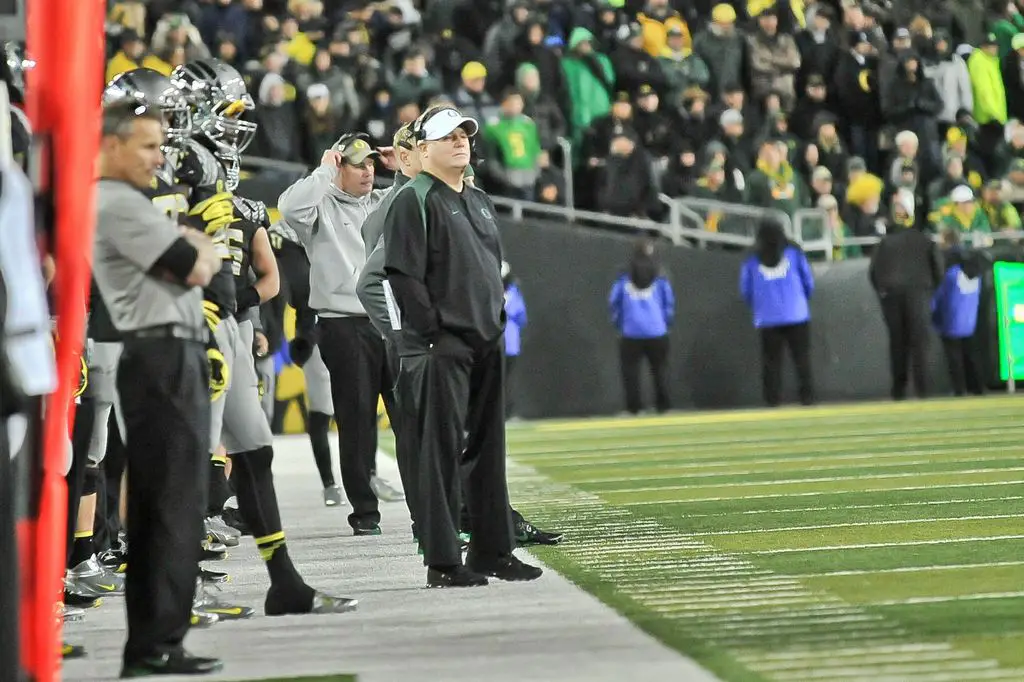 Despite popular belief, there is room for the Ducks to improve next season.  I believe any new head coach, especially Mark Helfrich, will have a more objective and less contrary perspective about what the Ducks need to do to get better than Chip Kelly would display on occasion.
At times, Kelly could be downright obstinate when addressing perceived needs.  He doesn't like to be told what to do, and this led to mostly brilliant and surprising moves — think Thomas over Costa –  but sometimes also brought about glowing weaknesses.  You know where I'm heading: the kicking game.
With the new coach, the kicking game should instantly improve.  I don't know what it will take, but I'm certain the kicking game will get more attention that it ever did under Kelly's watch.  The kicking game was important under Brooks, but Belloti was a bit of a kicking guru.  Duck fans should be getting a coach that at least pretends to care about field goals.  Kicking hasn't mattered for the Ducks except in the games the Ducks lost.  All too often the kicking game was a wreck.  It's not much consolation when we have lost, but soon we will get the kicks that win championships.