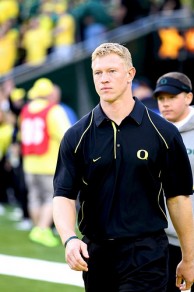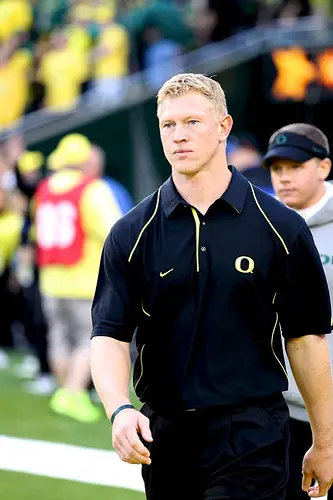 Today the University of Oregon confirmed the rumors stirring around the football coaching staff and named Scott Frost offensive coordinator and quarterbacks coach.
Frost served as wide receivers coach for the past four seasons and is largely responsible for the fantastic downfield blocking characteristic of Oregon's wide receivers.  His experience with the quarterback position stems from his time at the University of Nebraska, where he led the Huskers to a 24-2 record and the 1997 national championship.
As the post-Kelly era begins, Oregon fans have to be ecstatic about the retention of nearly the entire coaching staff, which should all but ensure the continuation of Oregon's success, and further solidify Oregon's spot among the nation's elite programs.

NEW ANNOUNCEMENTS
Have you learned more football at this website?
Do your part and contribute to the new Oregon Football Repository at FishDuck.com that we will build with enough support. It will be a gift to all Oregon fans!
Learn more by clicking here.