Quality Trumps Quantity: Oregon Fans Reign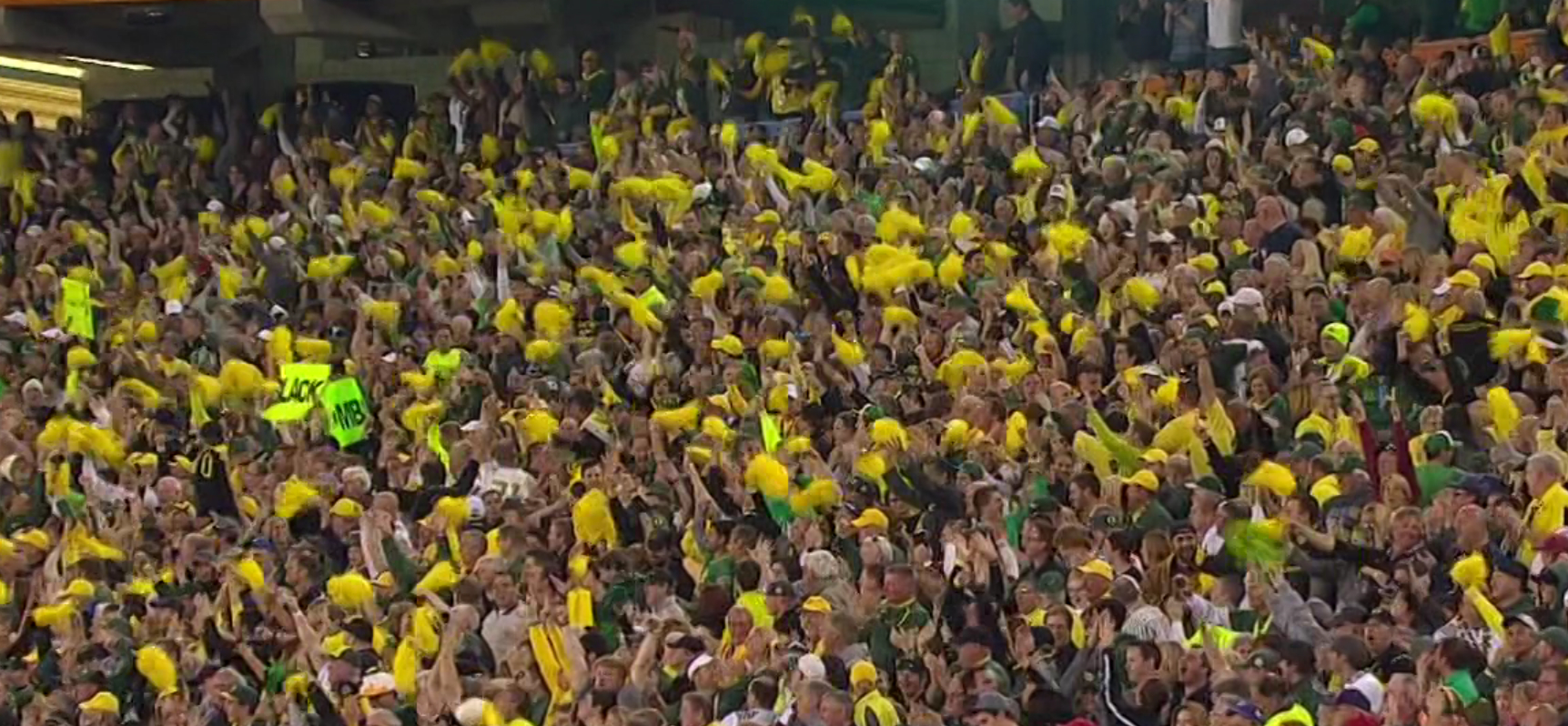 Being heavily outnumbered and drowned in a sea of purple, there is still no match for what the fans of Mighty Oregon bring to the table. While K-State may have thought by sheer numbers their fanbase has more passion that was certainly not the case thursday night in the desert. While just about every 'Mildcat' was in a purple t-shirt and jeans, Oregon fans dress to impress. I even heard, "Oregonians are wild," as I entered the stadium, decked out in head to toe in green and yellow. Those 'Cats sure weren't wild.
Sure, we may have been outnumbered, and it may be mistaken that a fan-base is getting bored going to BCS bowls, but where there isn't a large quantity of our fans at an Oregon Ducks football game there is always quality. We showed those 'Cats how the game of football is played on and off the field.