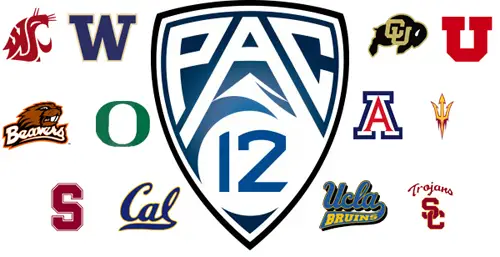 The 2013 Pac-12 football schedule was released this Thursday, for all 12 members.  It includes an abundance of must-watch conference and non-conference games from start to finish.  For the Oregon Ducks, it is nothing short of competitive, highlighted by a November 7th matchup, in Palo Alto, against Stanford.  I guarantee that Chip Kelly and his staff have this date circled on the calendar to avenge the loss that kept them from this last season's national title game.  One thing to note is there will be no re-match of the high-scoring game in 2012 between Oregon and USC.  Instead, Oregon faces UCLA and Utah, in place of Arizona State and USC.  The Ducks will certainly have some work to do in the months of October and November, in order to get back to the championship game and reaffirm their control of the conference.
Here is a list of my top 7 conference games for 2013
Oregon @ Stanford- November 7th
Stanford @ USC- November 16th
UCLA @ Oregon- October 26th
Oregon State @ Oregon- November 29th
UCLA @ Stanford- October 19th
UCLA @ USC- November 30th
Oregon @ Washington- October 12th

ANNOUNCEMENTS
I will be sending emails with links to recent articles in the near future so you don't miss any juicy ones.  We will have articles between Monday and Thursday every week, so if you sign up for the "FishLetter" with your email–no spammer will have it. (Promise)
Or send it by email to: charles@fishduck.com and I'll put you on the list.  We begin them soon.
(I will also put my thoughts in these emails/newsletters that cannot be publicly published throughout the football season as well. (Mr. FishDuck)