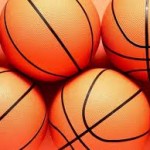 At The Free Throw Line recaps Ducks basketball — the things the Ducks are doing well or going in the Ducks' favor (FT Made), and the things not going the Ducks' way or things in need of improvement (FT Missed).
FT Made:  E.J. Singler.
Is there anything Singler can't do?  He's been a top scorer lately.  He'll hit a three just when you were starting to sweat it.  Heck, last week he played point guard for awhile!  E.J. Singler is the leader of this underachieving Duck team; the glue that keeps it all together.  His impact on the Ducks' performance this season is understated, yet profound.  The Ducks don't rise to first place in the PAC-12 without him — it's as simple as that.  If the Ducks can manage to go deep in both tournaments this season you can bet Singler will be a big reason why.
FT Made:  Jonathan Loyd.
Admit it — when Dominic Artis became unavailable, you thought "Uh-oh, we're going to have Loyd in there all the time now."  The fact is, Jonathan Loyd can be mercurial.  One moment he's sensational and the next you might be wondering "what the…?"
Jonathan Loyd has stepped up to the plate and he's delivering.  It's not always pretty, but he's responding to the needs of his team.  What's more, he's doing it with tenacity and grit.  Sprain a thumb?  Tape it, I'm good to go.  Hyperextend a knee?  Meh, give me a couple days to shake it off.  He's showing his team how tough you need to be to play in the PAC-12.  Hit or miss, he's always giving everything his full effort, regardless of how he feels or if he's banged up.  In this respect he's the tallest player on the Ducks, and that kind of effort rubs off on his teammates.  Leaders lead by example.  Jonathan Loyd is showing everyone what kind of leader he is.
GO DUCKS!!!!

ANNOUNCEMENTS
Want to have fun writing or editing articles about our Beloved Ducks? We have openings for just a few volunteer writers and editors and it is typically just 3-5 hours per week.
Learn more by clicking here.