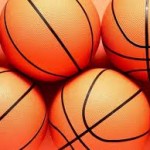 At The Free Throw Line recaps Ducks basketball — the things the Ducks are doing well or going in the Ducks' favor (FT Made), and the things not going the Ducks' way or things in need of improvement (FT Missed).
FT Made:  Beating The Beavers.
What's better than a beatdown of Little Brother?  Having Dominic Artis back, and having it be the only game of the week.  The Ducks handled L.B., and they were supposed to – a team that has any visions of going anywhere in the NCAA tournament needs to beat the teams that they're supposed to beat.  They have Artis back, and having only one game is like having a bye.  The Ducks can use the time to recover and get some legs for the tournaments.
FT Made:  Arlsalan Kazemi.
Every player goes through a slump.  Arsalan had his in the Bay Area, and since then he has been all that and more.  The Ducks do not win the PAC-12, or prevail in the PAC-12 or NCAA tourneys, without him at the top of his game.  He's there now, so watch out!  The fact that he's Iranian is a side note; it's a distraction.  The fact of the matter is he's a heck of a basketball player and we are very fortunate that he's a Duck this year.
GO DUCKS!!!!

NEW ANNOUNCEMENTS
Whoa!  Where are all the articles? What happened to FishDuck.com? Learn more by clicking here!
Do your part and contribute to the new Oregon Football Repository at FishDuck.com that we will build with enough support. It will be a gift to all Oregon fans!  Learn more by clicking here.