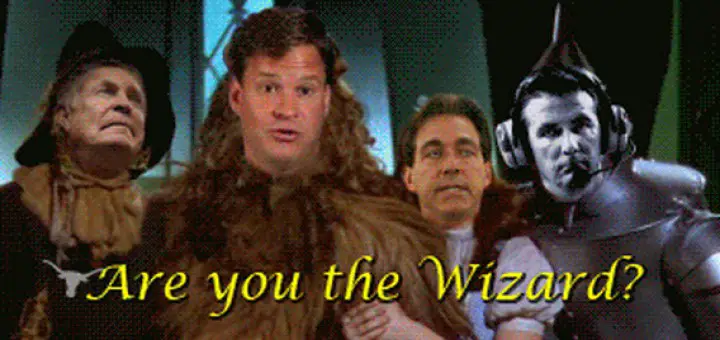 FishDuck.com GIF Team Internship & Positions
Have you heard of LSUFreek, the creator of hilarious GIFs about the SEC coaches and teams? He does a good job teasing them in the east or south, and below are some examples that we have loved….
http://www.tigerdroppings.com/news/63871/47403976/GIF-LSUfreek-Puts-Charlie-Strong-In–and-39Blazing-Saddles-and-39-a
http://www.secrant.com/news/63871/47369354/GIF-LSUfreeks-Has-Stoops-Knocking-Out-Saban
We want to assemble a team to create GIFs about the other conferences, especially the Pac-12 and will have fun spoofing the Steve Sarkisians and other coaches and players/fans of the league.  We are looking for Concept Team members who can utilize current events in college football and help create a humorous fifteen second .GIF (Graphic Interchange Format) from movies, television, etc using the faces of coaches or players that the public knows well.  We also need GIF Creators as they are the skilled technicians to produce them, thus it takes two teams to conceptualize an idea, find the footage for source material, and then create the GIF.
We have a page on the site explaining the GIF team along with pictures and bios of the team members for proper recognition for your resume'.  Since there is currently NOONE covering west coast football in this way—we believe that our GIFs can go viral easily.  Go check our current GIFs at FishDuck.com and click the tab at the top "Humor-GIFs" and see the fun of being on the team!  We are looking to take our humor national and we think the fans of other college teams will enjoy it as we do.  Or click the link below and look at some of the terrific GIFs already begun by the GIF team!
That is a pretty good start, but we intend to be putting out two a month, dependent upon current events.  We also will be coordinating with our Social Media Dept. at FishDuck.com for massive distribution, as we intend to go national with these and share our humor from the West Coast with the country.  This work can be time-consuming, but satisfying and a lot of fun.  It can also launch recognition for you and boost your career at the same time!
For the Non-Students and Retired?  We would love your time and ideas on the Concept Team to entertain thousands in the college football world as often you might know of a scene in dated TV show or movie to use for a GIF that could be perfect.  Do you know Photoshop?  You can also be an important Creator of GIFs for the site.  Be a part of the fun!
FAQs of Internships/Volunteer Positions at FishDuck.com
"My experience at FishDuck.com has greatly expanded my opportunities in the sports journalism industry. With the reputation FishDuck has earned with the biggest media outlets, promoting my work was easy, and directly led to me other internships and writing jobs." —Josh Schlichter
How to Apply: For more information about the opportunities at FishDuck.com, please email Charles Fischer, at charles@fishduck.com or call 541-915-4541. To apply, email a cover letter and resume indicating which position(s) you are applying for. Please highlight relevant experience (watching sports counts!) and include contact information for at least two professional references.
Did you hear of all the players at Georgia arrested? Below is the FishDuck.com GIF Team response…….