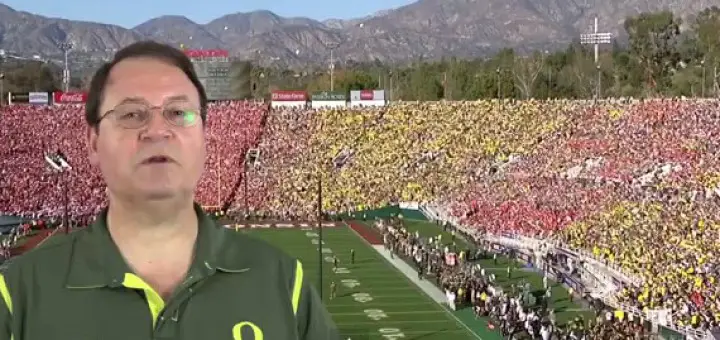 The FishTank
Video Archivists
Internships & Positions
There is nothing like The FishTank VideoArchive at FishDuck.com as we are creating the most impressive online video library of any college website anywhere!  No need to go to YouTube and search for all the different subjects about Oregon Sports as The FishTank has ALL the videos (more than 2,000!) that we crave in one place; team highlights, player highlights, the famed FishDuck instructional videos, as well videos of the UO Cheerleaders, the Duck, Oregon music, even hundreds of historical videos of past Oregon football games!  Fans don't have to check TV stations or YouTube because all the recent player and coaches interviews are going to be in one place.  The FishTank!  This is going to be exciting to offer Oregon fans, at no cost to them!
We will be rolling this out this summer and there will be NOTHING like it on the web–the best of any site for videos anywhere of one team.  We need help in two areas to make it happen as first we do research on YouTube to find ALL the videos out there that pertain to a particular Oregon Sports category, and we add that video to the respective playlist.  The second area that interns will be helping the site is by checking the sites daily that we have "subscribed" to see if a new video would be a good match to add to The FishTank, and if so–it too is added to the playlist.  Interns should anticipate a commitment of three to five hours a week within the rotation, with results they can see from their work.
In the future we will need those who want to manage groups within this dept. as well.  Most students can improve their resume' by having management experience and what could be better than working with others who are dedicated to providing the Oregon fans of all ages the ONE place to find all the videos!
"My experience at FishDuck.com has greatly expanded my opportunities in the sports journalism industry. With the reputation FishDuck has earned with the biggest media outlets, promoting my work was easy, and directly led to me other internships and job opportunities." —Josh Schlichter, UO Student
FAQs of Internships/Volunteer Positions at FishDuck.com
How to Apply:  For more information about the opportunities at FishDuck.com, please email Charles Fischer at [email protected] or call 541-915-4541. To apply, email a cover letter and resume indicating which position(s) you are applying for. Please highlight relevant experience (watching sports counts!) and include contact information for at least two professional references.
For Non-Student and Retired?  We need people who can help us during the day to update the coolest archive in college football.  Can you spare five hours a week?
FishDuck.com is the hottest, fastest-growing Oregon Duck football site on the web. More than 60 volunteers help with Writing, Editing, Photography, Research, and the Social Media aspects of the site, serving visitors from more than 50 countries who read our articles up to a quarter million times every month. We seek to educate and entertain our readers with Football Analysis, Op-Ed articles, Recruiting, History, and even Humor.  We have been interviewed and cited/quoted as a source by the Wall Street Journal, and twice have been featured in prominent articles in the Online Sports Section of  The Washington Post for our contributions to fans and coaches wanting to learn about the Oregon Spread Offense.  FishDuck.com has even been accredited by Google News as an official Oregon Sports news source. Our football instructional videos have been viewed more than a Million times and we are UO Media Credentialed, sitting on Press Row in the Autzen Press Box and Matthew Knight Arena in Eugene.