The Fish Report: Winning Strategies Against Stanford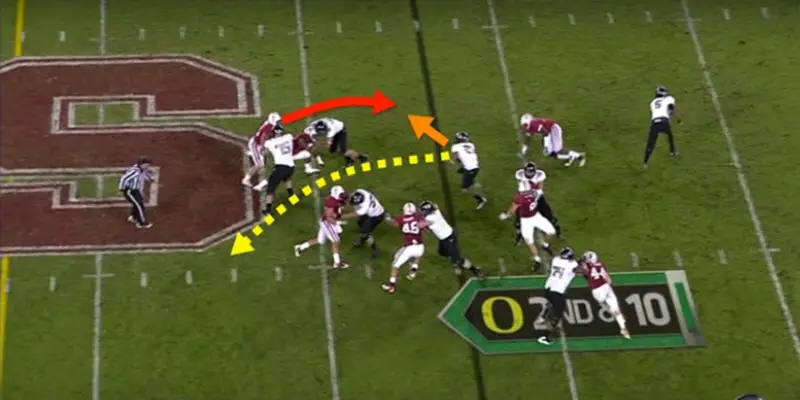 What a showcase game of Oregon Football! Our young men were prepared and ready for the national spotlight as they epitomized their motto of "Fast-Hard-Finish," on both offense and defense. We knew that Coach Kelly would pull something new out for this game, and he didn't disappoint, as we study a new offensive strategy and examine the background components that bring about a passing attack touchdown play.
We are also going to have a "FishDuck First" analyzing some crucial plays on defense. So much to learn and so little season left!
"Oh how we love to learn about our beloved Ducks!"
Charles Fischer  (FishDuck)
Oregon Football Analyst for FishDuck.com
Eugene, Oregon
Top Photo from FishDuck.com Video