The Fish Report: Chip's Final Rose Bowl Surprises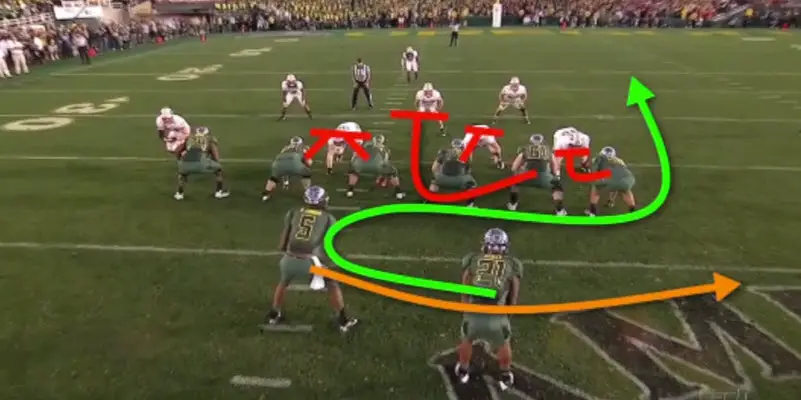 After all the smoke has cleared, there are a few key certainties. One: The Rose Bowl is one of the most important victories in the history of Oregon Football. Two: Despite losing two great leaders on offense, Oregon will be reloaded next fall with a bright, new horizon.
As I was digging around to find more material to cover I found definite patterns in Chip's play calling, and even a brand new wrinkle that may have never been used before. All that and more in this week's video. Enjoy!
Josh Schlichter
Oregon Football Analyst for FishDuck.com
Eugene, Oregon
Top Photo from FishDuck.com Video