The FishDuck Minute #8: Oregon's Pulling Center Changes the Spread Offense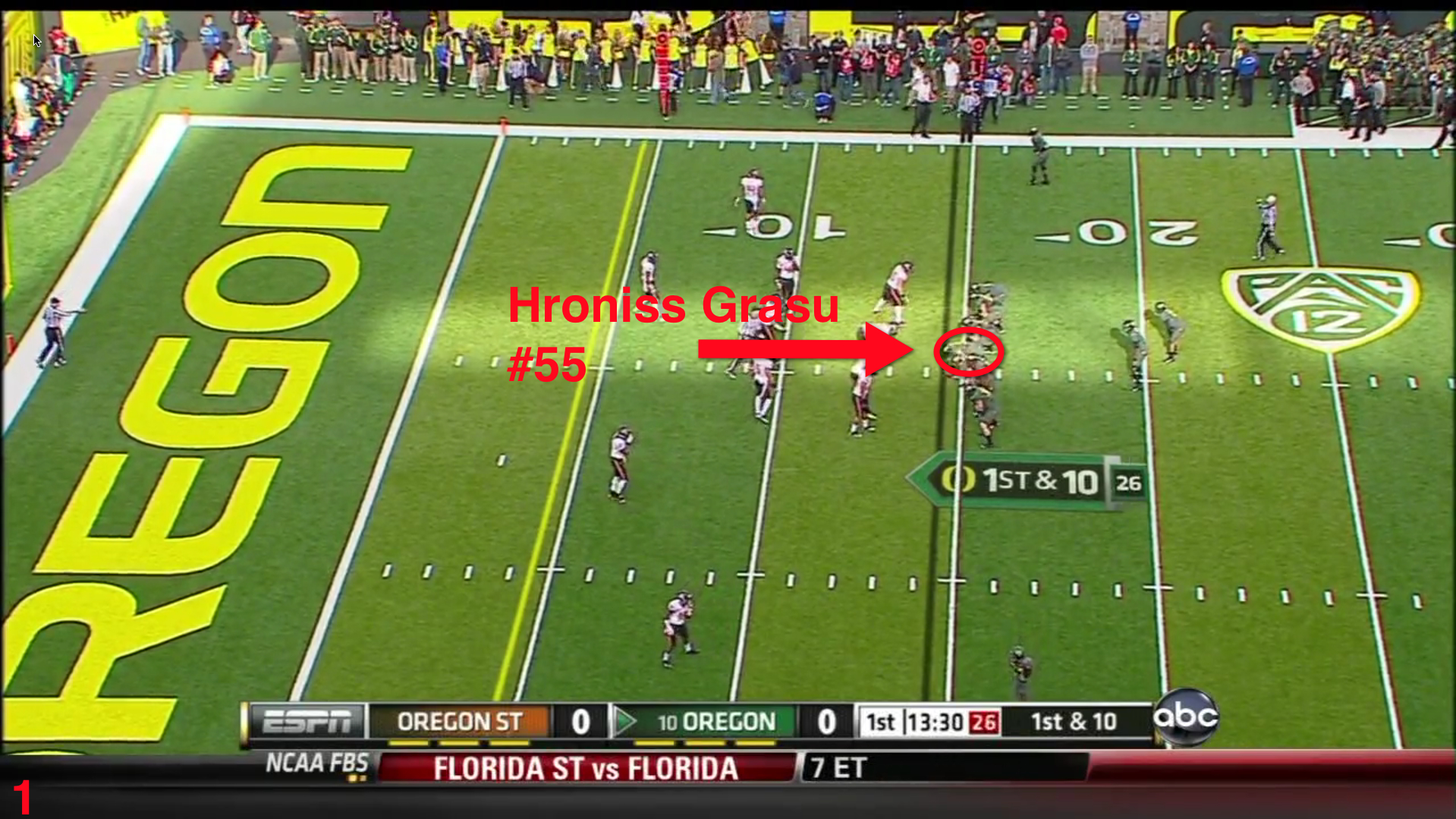 A big part of offensive success this year was Hroniss Grasu, #55 pulling and leading the way on outside "Stretch" plays, as coaches will call it.  A center has to be extraordinarily FAST to snap the ball and beat the RB to the corner and lead him into the secondary.
As a quick reminder the FishDuck Minutes are not the long game analysis like those during the season. Please send this quick video link to your friends who would like a short video!
Charles Fischer (FishDuck)
Oregon Football Analyst for FishDuck.com
Eugene, Oregon
Top Photo from FishDuck.com Video