Two weeks ago when the Oregon men's basketball team had lost three games in a row after  a incredible 16-2 start to the season, a palpable cloud fell over the Oregon fan base, dampening for the moment the sheer crazy-ness most have for Duck sports. People, fans along with analysts and fans of the sport everywhere, started wondering if Oregon could really win without Artis. After all, they had only won one game after he was injured.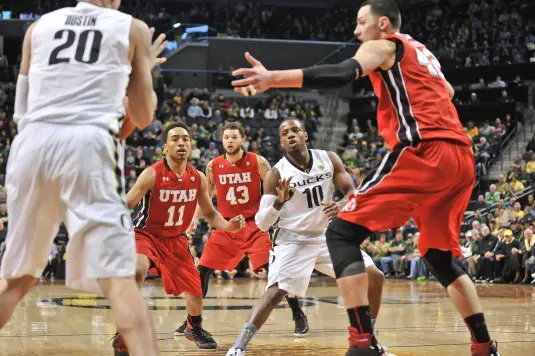 Then came the game against Utah when it seemed like the team was finally able to snap out of its stupor and pull of a decent win, thus snapping their losing streak. It was evident in their playing against the Utes that the team was starting to gel again, something they'd lost after losing Artis. Heading to the Washington schools, Oregon needed to prove all the doubters wrong, as there were people still questioning the validity of their win against the Utes and wondering if it had been just a blip on the post Artis ardor.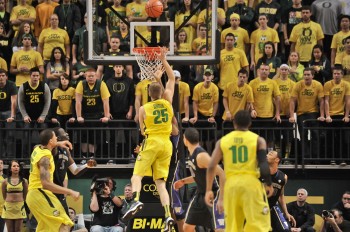 Oregon swept Washington for the first time since 1995 thanks in large part of a low number of turnovers (9) and great play by Loyd and Dotson who had 11 and 13 points, respectively. This game also featured four Oregon players in the double digits for the first time since January 19, in Loyd, Dotson, Kazemi (11 points) and Emory (10 points). With the win in this game, Oregon secured its 14th 20-win season in school history which include all three seasons under head coach Dana Altman.
Next up was the game against the Washington State Cougars. If the Ducks won, it'd be the first time in 20 years that Oregon swept the Washington schools.
In what turned out to be a tense overtime thriller, the Ducks escaped the Cougars with a 79-77 win. In what would be his 82nd career victory, making him the school's all-time leader, Singler played a phenomenal game. He scored 25 points and filled up the stat sheet with 6 rebounds, 1 assist and 9 free throws.  Kazemi displayed his versatility by chipping in 8 points, 12 rebounds as well as 1 assist.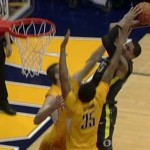 In the Washington State game, all the Duck starters put together a highlight reel of why Oregon is likely to be in a great position when tournament selection occurs. If selection were to occur today, Oregon would likely be seeded 5th or 6th, depending on the committee's perception of the Ducks strength of schedule. A strong showing in the PAC 12 tournament as well as continuation of their win streak, could push Oregon into 2nd or 3rd.
The Ducks take on the Cal Bears on Thursday at Matt Court in what should be a interesting game. Oregon lost to Cal 2 weeks ago in the second game of the mini lose streak.

NEW ANNOUNCEMENTS
Whoa!  Where are all the articles? What happened to FishDuck.com? Learn more by clicking here!
Do your part and contribute to the new Oregon Football Repository at FishDuck.com that we will build with enough support. It will be a gift to all Oregon fans!  Learn more by clicking here.