It's a cold morning at 90 degrees north latitude. The big fella hops into his chariot on skis annnndddddd…away he goes.  He drops in at New Zealand and then Australia where he refuels with a Vegemite sandwich along with his milk and cookies. He sails across the open sky to Kazakhstan, Belarus, Greenland and the U.K. before heading north on the polar route to our continent.  The reindeer are rowing through the air with powerful strokes, the toys are gleaming, and the moon is practically full as Santa Claus drops off a couple gross of ice skates in Canada.  He checks his gift list against his K-22 handheld naughty/nice device as he powers down over The Peace Arch. The big red sack lay open with the words "Pac-12 Gift Bag" emblazoned on the side. "Daylight comes earlier in the south, Rudolph!" he shouted. "Let's Go Go Go!"
Arizona Wildcats— The Cats have a terrible affliction known as Time Ignorance.  Why, it was just a couple of years ago that they mistook a college football game as one that only lasted 59 minutes.  When admonished by their superiors they responded by petulantly throwing their bottles to the ground.  Santa knows what the Cats need.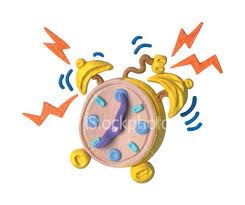 Arizona State Sun Devils— The Devils have it all.  They have beautiful weather, gorgeous co-eds, Mill Street for pre and post-game revelry. Yet they consistently underperform. This year they went 6-8, finishing the year with an historic beat down by Boise State.  Sparky be sad. Sparky needs some sugar. Santa sends a helper.
USC Trojans— Troy had a good year this year.  Of course nobody in December or January is going to know that.  They were very very bad little Trojans.  Santa understands high-spiritedness, though.  Maybe Pete Carroll, Mike Garrett, and Reggie Bush really didn't know that 4 years in a luxury condo should have had some rent attached.  No bowl for Troy…but maybe a party.
UCLA Bruins— UCLA is the 3rd current Pac-12 team to have watched their fortunes slide out from under Rick Neuheisel's slick shoes.  Santa wants to give Westwood something practical to help them get started with their next era of Bruin football.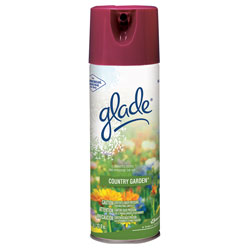 Colorado Buffaloes— The Buffs had a rough year. The losses mounted up and Coach Jon Embree responded to each one with "We have to get better." Santa understands. Here's some help in Boulder…by those who are bolder…and bolder.
Utah Utes— The Utes were closer to being where they want to be than were their newcomer counterparts from Colorado.  They were competitive in most of their games, falling just a play or two short…or a player short…maybe two.  Santa has just the remedy.
California Golden Bears— For a while it looked like Jeff Tedford might bolt Berkeley for greener pastures.  No one knew whether Cal could raise the funds to improve their facilities.  Even now it's mostly drawing table stuff.  Without major commitments from donors how will J.T. know that he is loved?  Santa asked Oski for some help, and provided the necessary wardrobe.
Stanford— If you had asked a Stanford fan at the beginning of this season what expectations would be reasonable for Cardinal football in 2011, he would have dipped his head in Stanford's usual modest "aw shucks" manner and said in a self-deprecating way, "Just a little ole' Heisman and a spot in the National Championship game." Stanford had a good year…but…  Santa thinks a team photo will be a good idea.
Oregon State— The Beavers had an awful year.  Their usual late-season rush didn't materialize as the Beavers only continued the tumble that the early season portended. Santa understands their plight.  He wants to give them something to hope for.  He wants them to have a glimpse of what they can be, if only they believe.
Washington State— Life on the Palouse has been hardscrabble for a football fan for many many years.  The Paul Wulff era saw its high point at his introductory presser when he said, "I hate purple!"  Santa is nothing if not empathetic.  There needs to be more, and better, Cougars available to bring the team, and town of Pullman, glory.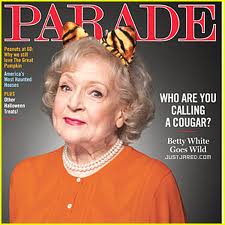 Washington Huskies— The Huskies didn't win much more this year than they did last year, but you wouldn't have known it from the way they talk.  They're back, you know.  They're only a good recruiting year and a Don James fruit basket of cash from challenging for Kings of the Whole Darn World.  Santa is as tired of it as the rest of us are.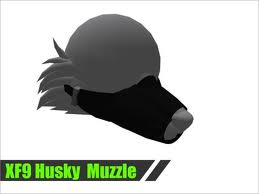 Oregon Ducks— Santa knows good when he sees it.  The Ducks have been very good this year.  Little old Lane County ladies do not walk across the street unescorted near Autzen Stadium.  Sick children are embraced, leaves are raked, and the homeless are treated to a night at The Eugene Hilton.  Santa Claus Esq, at your service, fine fowl.
Kim Hastings is a 1984 graduate of Northwest Christian College. He cut his journalistic teeth as sports editor of a paper in his home town of Fortuna, CA, and, later as a columnist for the Longview Daily News in Longview, WA.
He saw his first Oregon game in 1977 and never missed a home game from 1981 until a bout with pneumonia cut his streak short in 1997. He was one of the proud 3200 on a bitterly cold night in Shreveport, Louisiana in 1989 for the Independence Bowl, and continues to be big supporter of Oregon sports. He is an active participant on the various Oregon Ducks messageboards as "TacomaDuck."
Comments Below the Articles are BACK!
You can comment below articles again here at FishDuck, and if you were signed up before–it will work.  Everything is still on file, so join the fun!
Do remember to follow our rules, as that has not changed.  All our rules can be summarized to this: 1) be polite and respectful, 2) keep it clean enough for a 10 year old grandchild to read it, and 3) no reference of any kind to politics. Easy-peasy!
Articles will be published on: Sunday-Monday-Wednesday-Friday.  Look for them!