Charcoal Sunday (almost black but, at the end, not quite) was a heart attack in the making. I was wandering around the house, muttering about the 49ers. "Sassafraassin' Kyle sassafrassin' Williams, mutter 'sassaf', mutter, mutter, spit, mutter sassafrassin'."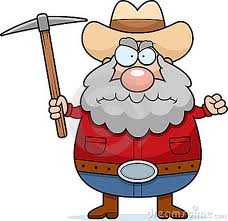 I tried to feel better. I read my email. Hmmm…male enhancement…must be a notification about changes at the post office. Hmmm…single girls want to know me…must be female Duck fans wanting to know if I have ever met Charles Fischer. Hmmm… a credit card offer…I must have a lot of money if they want to send me more credit cards, yippee I'm rich.
The emails didn't help. Might as well check Facebook. Hmmm…Farmville wants me to play…I don't even grow radishes for real. Why would I grow a virtual one? Hmmm…a friend request…from an ex…of my wife…delete.
Facebook didn't help. What can I do? NFL.com is sassafrassin' out for awhile. How about ESPN? Maybe the Heat lost again. That would help.
ESPN.com, three articles down on the right side…OH MY LORD!
This has to be just a rumor. This can't be something that might actually happen. Chip? Our Chip? My Chip? Tampa Bay??? I flew through the internet, looking for more.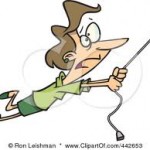 On to the various Duck sites.  Bedlam!  Some say he's gone.  Some say he's not.  Some say the ones that say he's gone are idiots!  Some say the ones that say he's not are dolts!  This isn't getting me anywhere!  I NEED GOOD SOLID RUMORS!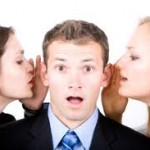 Rumors were in no short supply.  Fans and media from Tampa/St. Petersburg were coming to us to find out the ins and outs of Chips offense. This wasn't good.  Others were insisting that this was all a ploy by Steve Sarkisian to secure another linebacker to wallow in  mediocrity in Seattle.  Bark for Sark doing the Ducks wrong in a big way?  I wanted it to be true but it didn't pass the plausibility test.  Still I surfed, now the TV channels in addition to the internet.  I was literally typing web addresses with my right hand and hammering the arrow keys on my DirecTV remote with my left.  I was on the edge of insane, but I hadn't jumped off just yet.
It was so frustrating to know that all of what has become Oregon football could get away from us so fast.  My rose petals hadn't fallen to the floor yet, but suddenly January 2nd started to feel like the distant past.  Of course I knew that there would be a chance that, someday, Chip would choose to ply his craft in the NFL, but not yet.  We haven't humbled an SEC team in the Natty yet.  We haven't been declared Gods of All Football by ESPN yet.  We haven't won backtobacktobacktobacktobacktoback Rose Bowls yet.  We haven't beaten the Huskies 116 times in a row yet.  It's too soon!!!!!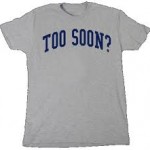 Yes, much too soon.
It was then, approximately 8:30 p.m Sunday, January 22, 2012, that I went insane.
There's nothing in the world like a sense of helplessness.  This was all, probably, going to happen and there wasn't anything that I could do about it.  Or was there?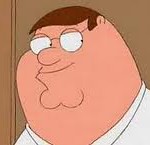 I typed a web address.  bankofamerica.com.  Balance check.   Hmmm…I discovered that I had $313.00 in my checking account, and $9.87 in my savings account.  Should I send it to Chip?  I mean, sure, he makes more than that in a day and a half right now and Tampa Bay wants to give him what he makes now times two with an option to take the pirate ship for a joyride up the Atlantic coast once a year.  It's not about the money.  Won't he see how very sincere I am, on behalf of Ducks everywhere?  I mean, we're not talking garden variety sincere here.  I was feeling Gordon Chambers sincere.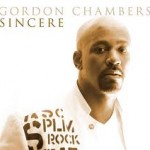 What about my wife?  How will she feel about this?  It's not like it's all that much money.  (Of course I pushed to the back of my mind that, though it wasn't much money, it was ALL THAT WE HAVE until payday, with rent on where we live, mortgage on the house we own, and the car payment all due within 3 weeks.)  Of course, we could live on credit cards but…okay, you're right.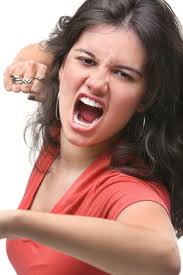 But wouldn't it be worth it to be SincereDuck and save the day with my awesome display of awesome awesomeness?  I looked at the clock.  12:24 a.m.  One more lap of the Duck sites.  I don't even know what I'm looking for.  Maybe Chip would like to have my car…  Oh my gosh!!!  He's staying!  HE'S STAYING!  HE'S STAYING IN EUGENE!!!  OH HAPPY FREAKING DAY!!!!!!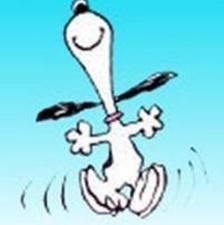 Whew (mop brow).  That was close.  I'm cool, though.  I knew it all along…I'm good…Nothing to worry about………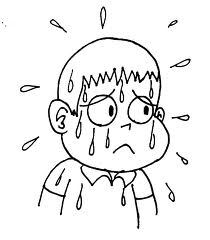 "Honey????? Do we have any Alka-Seltzer?"

Kim Hastings is a 1984 graduate of Northwest Christian College. He cut his journalistic teeth as sports editor of a paper in his home town of Fortuna, CA, and, later as a columnist for the Longview Daily News in Longview, WA.
He saw his first Oregon game in 1977 and never missed a home game from 1981 until a bout with pneumonia cut his streak short in 1997. He was one of the proud 3200 on a bitterly cold night in Shreveport, Louisiana in 1989 for the Independence Bowl, and continues to be big supporter of Oregon sports. He is an active participant on the various Oregon Ducks messageboards as "TacomaDuck."
SIGN UP for the New FishDuck Commenting/Posting System!
The first step toward some big additions to the site is moving away from the Disqus system, to our own new commenting/posting system for the great discussions below the articles.
It takes a minute is all, and will allow us to continue our amazing discussions of Oregon Sports in a new format that will allow more flexibility over time as we add features.  Sign-up now!  
Mr. FishDuck