A message from the FishDuck.com founders regarding the Chip Kelly rumors
CHARLES FISCHER, a.k.a. FishDuck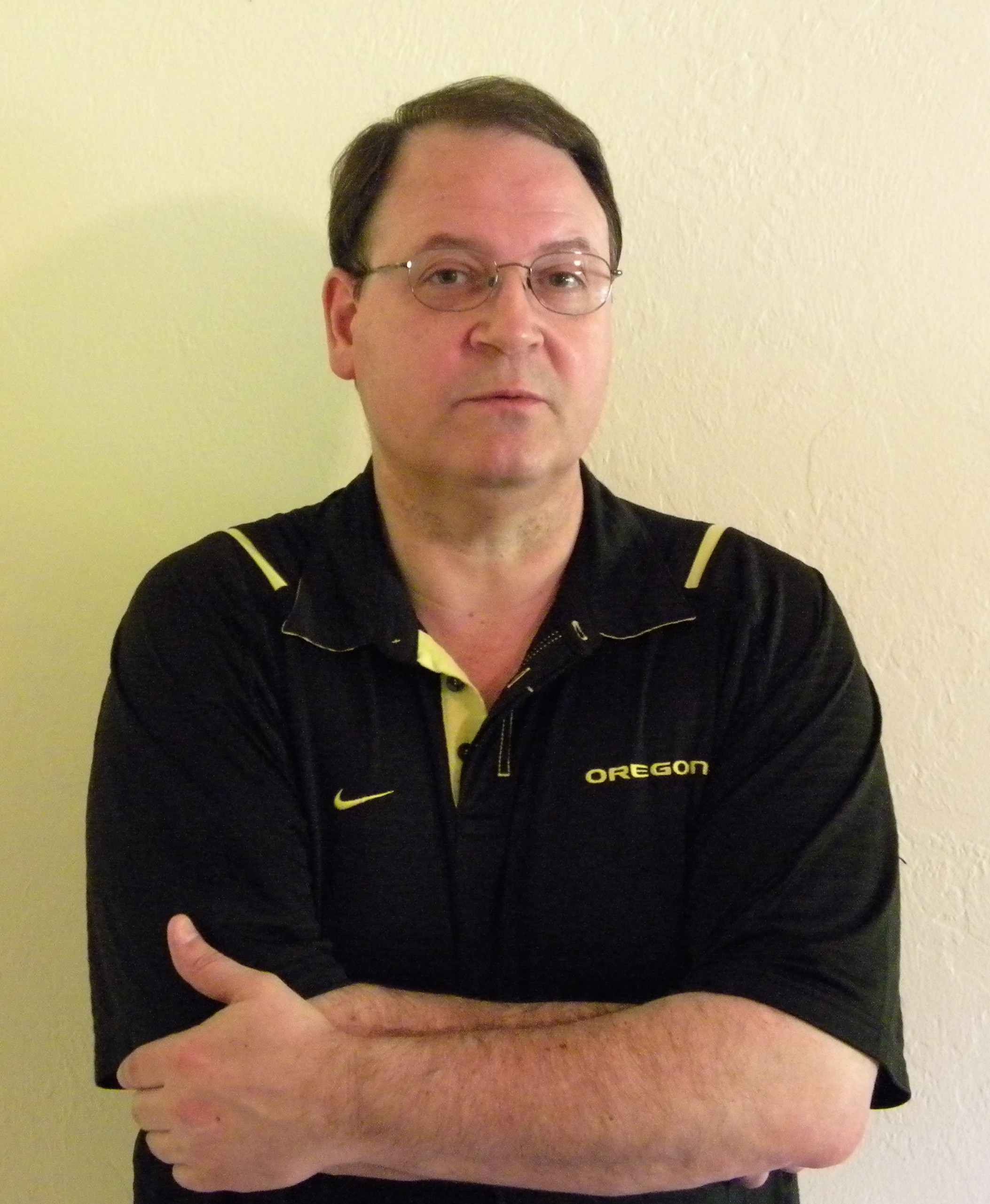 I called Kurt and left him a message to "get off that ledge."  I told my wife that if I'm not in bed in the morning to come to the kitchen and look under the dining table.  If I'm in a fetal position and moaning…coax me out gently.  These are tough times for loyal Oregon fans!
Yet as a long term fan who has perspective from the difficult times—we have suffered and endured body blows to our program before, and risen to cheer our beloved Ducks to new victories.  It's hard to have that attitude, but it's easy to yield to the conventional reactions out there, so what do we do?
At FishDuck.com we love the future no matter what it holds.  Your analyst, FishDuck, has a philosophy about life that transcends to this site.  Some things in life are "bad-or-bad" such as choosing between political candidates.  But others in our lives are "good-or-good" like the directions we will take at FishDuck.com.   You know how I LOVED breaking down the Chip Kelly Offense and featuring the changes and strategies week to week, yet in many respects it was easy.  Chip was evolving and altering things and it was simple for me to see and report, thus I was lazy on the defensive side.
Are we going to have a new coach who embraces the Spread Offense?  If he does…then GOOD, as we will continue to feature the plays of last year and the relevance of these strategies to this new football season of 2012.  If he doesn't, then GOOD, as we will relish learning the new offense and all the new aspects to look for in the coming football season.  You see, it is GOOD-OR-GOOD at FishDuck.com as we will look at defensive and offensive strategies no matter who the coach or philosophy is because we are not exclusively Chip Kelly fans , but OREGON FANS and we are here long term as avid supporters.
What if the new offense is boring like an SEC offense?  Then all the better for us at FishDuck.com because there is NOBODY with more insight on Oregon football, NOBODY who entertains you better, and NOBODY who demonstrates their feelings for our beloved Ducks, than your friends at FishDuck.com.  The more boring the offense, the better it is to have us breaking it down on both sides of the ball and thus we all learn more and enjoy the game.  It's another chapter, not the end of the FishDuck or Oregon book, and we can't wait to get the final details and go forward!  Great fun and wonderful learning await us all regardless; let's embrace it and cheer our beloved Ducks.  I know that we will at FishDuck.com!
—————————————————————————————————————
KURT LIEDTKE, a.k.a. Keeerrrttt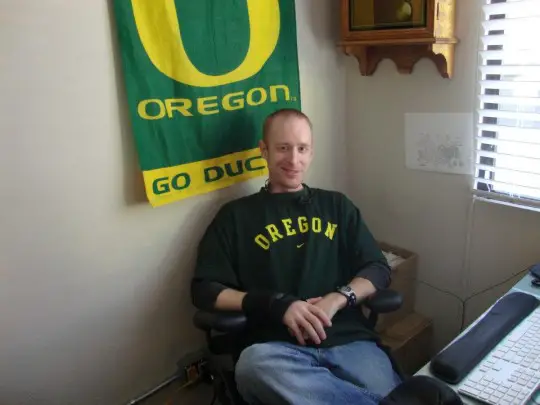 I sat by my computer Sunday watching the flurry of tweets coming out about Oregon coach Chip Kelly, one after another filled with speculation of his possible pending departure, while also finding it odd that so many Duck fans would look to me as the lone voice of reason. Some rumors do prove true in the end, like Darron Thomas declaring for the NFL, but I choose to remain calm and skeptical, patiently awaiting further confirmation for things to play out before making final judgment.
One person, one moment, one game, or one coach either departing or having a change-of-heart choosing to stay does not define the proud 136-year history of the University of Oregon's athletics, nor its future.  Coaches have left before, players have left before; more will come to make Oregon their home.  Its structures have been built, torn down, and built again.  Oregon's athletics have reached all ends of the emotional spectrum, and as fans we get to enjoy that rollercoaster ride.
The events that took place on Sunday made me think back on the time when Oregon had a revolutionary head coach leading them to a Rose Bowl victory, considered the most innovative coach in the country coming up with crazy on-field schemes and training techniques unlike anything ever seen before. Beloved by the fans for turning Oregon into a prominent national powerhouse, he was sought by many to leave Oregon.
No, I am not talking of Chip Kelly prior to Sunday afternoon, but Hugo Bezdek, and after leading Oregon to the Rose Bowl in 1917 and a military team featuring two Oregon players to another Rose Bowl victory in 1918 (keep in mind it was during World War I and many college students had enlisted), Coach Bezdek decided he would leave Oregon to take a professional coaching job…as the baseball manager of the Pittsburgh Pirates.
See, this has all happened before, the cliche statement 'history repeats itself' floated in my head all night as one rumor came after another with no official statements from Kelly or the administration to set the record straight. Regardless of which direction things go from here, it is important to be loyal and supportive of our beloved Ducks, and to enjoy the emotions that sport brings. In 1919 Oregon didn't fully appreciate how good we had it under Coach Bezdek until after he left, nor do I think we collectively have fully come to appreciate how special the last few years have been with Chip Kelly at the helm as captain of the Oregon football ship.
At FishDuck.com we are fans of Oregon first.  We analyze, we speculate, we ponder, and we revel in the great emotions that surround athletics and the unique characteristics that have defined Oregon sports.  Our goal is to educate others of the schematic functionality of sports through a focus on Oregon, how the engine works not who is behind it manipulating the machinery.  Whether Chip chooses to stay or go, our goal and focus with the site does not change, as we can all continue to enjoy collegiate athletics in all forms on our website, as Charles and I and the rest of the FishDuck team dissect all that takes place on the field of competition.  It is our great pleasure to provide this service for you, and we will continue to do so be it focusing on the spread offense, a pro set, or any other scheme that the University of Oregon chooses to implement.
If Chip leaves, we wish him well and will continue to provide great analysis of University of Oregon athletics.  If Chip stays, we will continue to provide great analysis of University of Oregon athletics.  The goal does not change, and we welcome the challenge to do our best to both educate and entertain those who wish to participate in FishDuck.com, and share in our love for our beloved Ducks.
It is said that nothing is certain except death and taxes, and there may come a day very soon or much later when Chip Kelly says goodbye to Eugene.  As fans we need to be prepared for that day, be it today or a year from now or ten years from now, someday it will indeed come, like Bezdek's departure some 92 years ago.  Enjoy the time we have sharing in the passion for our Ducks, we at FishDuck hope that we can play a role in that with you by showcasing what makes Oregon's schemes so special and through our shared education better enjoy the game.
That being said, I would love it if Chip and the other coaches on staff stayed at Oregon for many years to come.
Win. The. Day.
Oh how we love to learn about our beloved Ducks.
Go Fish, Get Hooked. – FishDuck.com

Charles Fischer has been an intense fan of the Ducks, a season ticket holder at Autzen Stadium for 33 years and has written reports on football boards for over 23 years. Known as "FishDuck" on those boards, he is acknowledged for providing intense detail in his scrimmage reports and in his Xs and Os play analyses. He and his wife Lois, have a daughter Christine, reside in Eugene Oregon, where he was a Financial Advisor for 36 years and now focuses full-time on Charitable Planned Giving Workshops for churches and non-profit organizations.
He does not profess to be a coach or analyst, but simply a "hack" that enjoys sharing what he has learned and invites others to correct or add to this body of Oregon Football! See More…
SIGN UP for the New FishDuck Commenting/Posting System!
The first step toward some big additions to the site is moving away from the Disqus system, to our own new commenting/posting system for the great discussions below the articles.
It takes a minute is all, and will allow us to continue our amazing discussions of Oregon Sports in a new format that will allow more flexibility over time as we add features.  Sign-up now!  
Mr. FishDuck