This article almost doesn't need to be written.  The male Duck fan is already known far and wide as the smoothest, suavest, butter wouldn't melt in his mouth, coolest cat in America.  By comparison to a normal Duck fan,  Cary Grant is Pee Wee Herman, Ryan Reynolds is Peter Griffin, and Justin Timberlake is just "Bringin' Back Pocket Protectors".  Why just last week FishDuck's own Charles Fischer and Kurt Liedtke were named Ducks I'd Most like To Snuggle With by Smokin' Hot Illustrated, a respected magazine out of London.
Of course it's London,Arkansas (population 920) but still, like the holographic chrome helmet and the Duck on a Harley, the Duck fan at large is the trendiest male, the bon vivant. if you will,  on the scene today.  When he puts on a hat, hats are in.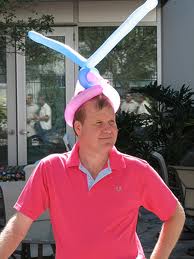 Style and custom setters we are, gentlemen!  Every man Jack of us!  With that comes a sacred responsibility to carry the mantle of male perfection, to which Ducks are born, as a tribute to those who put up w…, er…, are blessed by having us in their lives.  I believe it was Dana Altman who said,
"'Tis a far, far, better man I am (as a Duck) than I have ever been before."  That was right before he said, "Once more into the breech-birth that is Gill Coliseum , Yikes, what a dump!"
A walking State of the Union Address, that man Dana.
However, if there be one among us that needs a refresher course on how to please their Valentine on this most portentious, stress-filled gift giving occasion.  If there be an outlier in The Kingdom of Quack that needs some help in how to please his lady love like she has never been pleased before.  If there is some poor soul who is watching with dread in his eyes as the calender pages fly into oblivion.
I AM HERE FOR YOU, BUNKY!
THE TOP VALENTINE GIFTS THAT A DUCK IS GIVING HIS GAL THIS YEAR.
1.)  Dancing:  It doesn't matter if you can't dance.  None of us can, all that much.  The most important thing that you can show your lady is that you WANT to move around the floor.  If you can smile while you're lurching around, all the better.  The problem with most of us is that we get too concerned about our feet.  Distract her from your feet by putting your shoulders to work.  Snap your fingers.  NEVER STOP SNAPPING YOUR FINGERS.  She will be so impressed that she will, no doubt, give you club suite seats for the next Civil War.
2.)  Dinner:  This should be the easiest one, right?  I mean dinner is something that you have every night.  You and your significant other have sampled the offerings from every restaurant in town.  You know every menu item from The Whopper and Fries to Steak Tartare' and Creme Brulee'.  You have this one down pat!  Careful though, even the most easy-going dining partner might turn her head aside if you order…too much.
3.) Gift:  Of course you have to be careful with this one.  In spite of how much she should, she probably doesn't want a blender with a cool "O" logo on the side.  That would be strike three in both romance and interior decorating.  She wants something that will blow her mind.  Here's where the tricky part comes in.  You still have the rest of the month to get through, and things that will blow her mind are likely to blow a  hole right through your debit card.  Sure, she's worth a 3 karat rock.  The problem is, you don't have enough money for a Pet Rock.  What to do?  Show her your "Sensitive Side".  Give her a gift that will remind her of how much more loving and affectionate you are than that 300 pound Marine that she went to high school with.  Give her something that can be redeemed all year.  Give her  the gift…of hug.

Give me a minute, guys.  That last one almost overwhelmed me with my thoughtfullness…………………………………….Ok, I'm good.
4.) Where to Go to Get Lucky:  All right.  Enough hearts and flowers.  It's time to close the deal.  Where can you take your pumpkin for some romancin' at the end of Valentine's Day?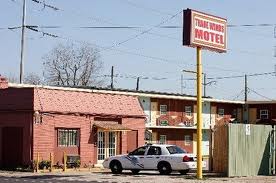 COME ON. MAN!  YOU CAN DO BETTER THAN THAT!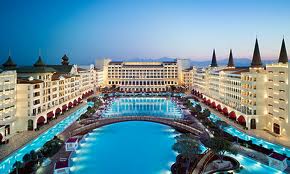 Okay, okay.  You probably can't swing that one.  Let's think outside the box.  Where can you take her that is uniquely you, beautiful, exciting, special and won't cost you a kidney?  Where can you go that has memories galore, an ambiance that is unmatched anywhere else, and with some of the most amazing views imaginable?  What place veritably speaks the name of "Awesomeness" when it comes to mind?  Where can you take your girl on Valentine's night  and make her, and your, heart sing a joyous tune?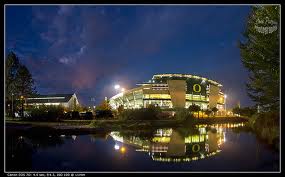 Happy Valentine's To You, and The Luckiest Ducky on Your Street.

Kim Hastings is a 1984 graduate of Northwest Christian College. He cut his journalistic teeth as sports editor of a paper in his home town of Fortuna, CA, and, later as a columnist for the Longview Daily News in Longview, WA.
He saw his first Oregon game in 1977 and never missed a home game from 1981 until a bout with pneumonia cut his streak short in 1997. He was one of the proud 3200 on a bitterly cold night in Shreveport, Louisiana in 1989 for the Independence Bowl, and continues to be big supporter of Oregon sports. He is an active participant on the various Oregon Ducks messageboards as "TacomaDuck."
Mr. FishDuck … You Simply Can't Handle MY Opinions!

Baloney. I want all opinions here as it enables us see the full spectrum of ideas and helps us to learn from others and modify our own views as a result. In fact, this is the only Duck website where you can safely share your full-spectrum views on Oregon Sports.
If there is a problem … it is with your behaviors, and not your opinion, even if unpopular. Be polite and courteous to others and you will be reciprocated, and consequently you'll have a tremendous experience on FishDuck.
The majority of our rules can be summarized to this: 1) be polite and respectful, 2) keep it clean for grandchildren reading, and 3) no reference to politics.
Easy-Peasy!