Every Saturday, the FishDuck team takes a lighter side look at the world of sports…
Announcer: (Whispering)  "Hello, I'm Biff McClain, pretty legendary reporter for Universal Fish.  I'm hidden inside a broom closet in the home of Harry Lungwallop,  star defensive end recruit from Matters Much High School in Santa Ana, California.  I'm here to report the inside scoop on what recruiting visits are like for big time college football.  Come in closer.
(Sotto voce):  Present are representatives from some of the biggest names in college football, if you have been asleep for most of the past two decades.  Bark Sarklinglick, head coach for The University of Warshingmess is here, and he brought along ace recruiter Tosh Point Lowboy.  Jed Tadpole, head man at The University of Chlamydia is here.  Opie Cunningham, head coach of Oranggum State College of Wool, is here, as well as Les Smells from Hellish U.  Hosting the get-together is Lucinda Lungwallop, Harry's Mom.  Let's listen.
Lucinda:  "You people are going to drive me to distraction.  Calls at all hours of the night and now here you are, cluttering up my living room.
Announcer:  Lucinda appears to be trying to pick up around her couch, but something, or someone is in her way.
Lucinda:  GET UP OFF OF YOUR KNEES, MR. SARKLINGLICK! YOU LOOK LIKE A DAMN FOOL FOLLOWING ME AROUND ON YOUR KNEES HOLDING OUT THAT CHEAP ASS CUBIC ZIRCONIA RING FROM WAL-MART.  GET UP…FOOL!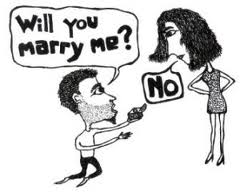 Announcer:  Coach Sarklinglick is undettered.  He continues to follow Lucinda around like the punch line for "What do you call the man with no arms and no legs in the ocean," bobbing about in the Lungwallop living room.  It looks like Lucinda has been distracted by… I'll see if I can get a better look…some kind of altercation in the corner.
Lucinda:  YOU TWO STOP IT! STOP IT RIGHT NOW.  MR. LOWBOY AND MR. TADPOLE, ROLLING AROUND ON THE FLOOR WRESTLING FOR THAT SANDWICH!  MR. LOWBOY, STAND UP!  LEAVE POOR MR. TADPOLE ALONE! LET HIM HAVE HIS LUNCH IN PEACE!  HONESTLY!"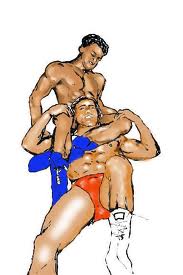 Lucinda:  Why, oh why, can't you all be like that nice Lester Smells.  He's outside mowing my lawn with his teeth.  Such a nice man, and so useful around the yard.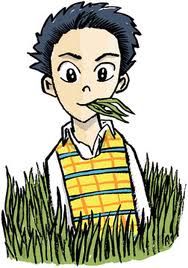 Announcer:  Yes, ladies and gentlemen, it appears that Hellish U. might have the inside track on gaining the services of Harry Lungwallop due to Les Smells' intriguing recruiting style.  But wait.  Coach Sarklinglick has called Lucinda over near the closet from which I'm reporting.  He apparently wants to have a private conversation with her.  Let's hear what he has to say.
Coach Sarklinglick:  I have an offer for you, Mrs. L.  I have a man, for now let's just call him Chris, who can make Harry look like the Second Coming of Zeus.  Remember Ted (Peg Leg) Sullenpee,  the one legged arthritic safety?
Lucinda: "You mean the…"
Coach Sarklinglick:  "That's right, the 5 Star recruit.  Chris can make that happen.  How many stars would you like Harry to be?  Chris says that he will go as high as 8 stars.  Harry has all of his limbs.
Lucinda:  Well now, that IS intriguing.  Stars equal press, press equals a chance to win the off-season Natio….. "
(From the Living Room)  (CRASH! SLAM! BANG!  "OWW, MY LEG, OWW MY HIP! OH SWEET JESUS!  I'M HURT!")
Announcer:  Ladies and gentlemen, just when it looked like U Double Yew was ready to get Harry signed, something happened  out front.  Let me take a peek around the ficus and see what has just happened……… It appears as if Coach Tadpole has sprained his ankle by falling over…something…I can't tell what it is.
Lucinda:  "OPIE!  OPIE CUNNINGHAM!  I TOLD YOU BEFORE TO GET YOUR LITTLE LUNCH BUCKET OFF THE FLOOR!  LOOK WHAT YOU'VE DONE!  YOU WANT MY BOY TO GO TO ORANGGUM STATE AND YOU WON'T EVEN DO WHAT I SAY!"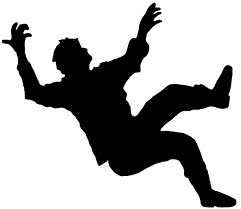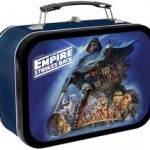 Coach Cunningham: (Rubbing his hair and looking abashed as only someone from Oranggum State should have to:)  "Shucks, Mizz Lungwallop. I didn't mean no nevermind to put you out of your way.  I was just trying so hard to do it, you know, the right way.
Lucinda:  Oh never mind Opie.  (Looking down at Coach Tadpole).  Are you all right?
Coach Tadpole:  "I'm fine.  Just get my Blue Shield card out of my wallet.  I can't seem to reach it"
Lucinda: "I'll get it.  (Rustles through Tadpole's wallet).  I can't find it anywh…STOP RIGHT THERE!"
Announcer: "The action has frozen in the living room.  Everyone is looking at the door."
Lucinda:  "STOP!  TOSH POINT OH, YOU NEED TO BRING BACK COACH TADPOLE'S INSURANCE CARD!  I SWEAR TO GOD, MAN, YOU WILL STEAL ANYTHING FROM THIS MAN THAT ISN'T TIED DOWN!  AND GIVE HIM HIS CAR KEYS BACK, TOO!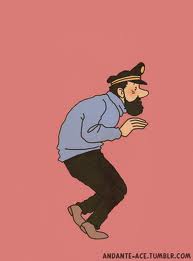 Announcer:  Mrs. Lungwallop is looking really tired.  The recruiting push is hard on the families, much less the recruits themselves.  Who knows what they must go through on recruiting trips.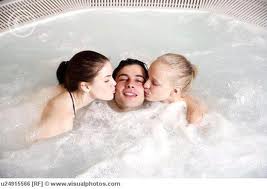 Announcer:  "…even trips to Oranggum State.
Announcer:  "The phone just rang.  I'm going to see if I can get even closer so I can hear what Mrs. Lungwallop is saying."
Lucinda:  (Takes phone away from ear and turns to the living room.)  "CLEAR OUT, NOW!  ALL OF YOU!  YES, YOU TOO COACH SMELLS!  ALL OF YOU!"  (Puts phone back to ear.)  "Lovely to hear from you, Coach Kelly…"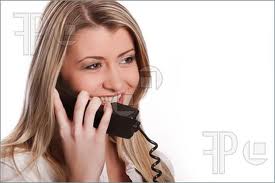 Kim Hastings is a 1984 graduate of Northwest Christian College. He cut his journalistic teeth as sports editor of a paper in his home town of Fortuna, CA, and, later as a columnist for the Longview Daily News in Longview, WA.
He saw his first Oregon game in 1977 and never missed a home game from 1981 until a bout with pneumonia cut his streak short in 1997. He was one of the proud 3200 on a bitterly cold night in Shreveport, Louisiana in 1989 for the Independence Bowl, and continues to be big supporter of Oregon sports. He is an active participant on the various Oregon Ducks messageboards as "TacomaDuck."
BIG, BIG Changes at FishDuck!

Mr. FishDuck, where are all the daily articles?
Answer: Go read this article right here for learning about the transitory period we are in.
Do sign up for our Newsletter to let you know when Mr. FishDuck has written an article and for his spicy not-for-public commentary. Newsletters begin in mid-October!
Do Register to Post Comments! 
It takes a minute is all, and will allow us to continue our amazing discussions of Oregon Sports. Register here… 
Our 29 rules about posting a comment at FishDuck can be summarized to this: 1) be polite and respectful, 2) keep it clean for the grandchildren reading, and 3) no reference to politics!
Easy-Peasy!