Someone wiser than me once said, about Leap Year, "Why, oh why, do they have to put the extra day in a Presidential Election year?  Do we really need to have the extra day to be told what we want to hear by people from whom we don't want to hear it?"  I thought that was deep.  Personally I always wondered why the extra day had to be tacked on to February, a month most known for overpriced flowers, birthday celebrations not on the day of the President's birth, and, "Isn't the sleet starting to feel a little warmer?"  Then again, I'm not deep.
But, like it or not, Leap Year is the year when Presidential campaigns crisscross this great land, spreading their own brand of mirth and madness across the countryside.  The problem is, there are so many candidates…and they all start to sound pretty much alike.  "I am for the middle class!"  "We can do better!"  "Elect me!"  Don't elect HIM of all people!"  Then there are the emails, "Brother could you spare $10,000 a plate for a meet and greet with Candidate Plastic Smile?" and, "Did you see what those scoundrels are doing, now?  They must be stopped.  Click here to donate…"  It's enough to make you turn off your computer and watch a Diners, Drive-Ins, and Dives marathon on Food Network.  But maybe…just maybe…it doesn't have to be all bad.
What if the candidates could be identified like basketball players are identified?  What if their personalities, positions, and credentials could be put into an easy to read format, telling you the things that you need to know about each candidate without slogging through that sleep inducing tome known as The Voter's Pamphlet.  We would get to know, not only their strengths and weaknesses, but also the nicknames that they have acquired over the years.  Maybe that would make the season go down in a somewhat more palatable fashion.  Herein then:
The Republican Field of Presidential Hopefuls For 2012:
Mitt (Poor Little Kitten) Romney.  64 years old (65 on Tuesday)  6′ 2″, 183 pounds, out of Brigham Young University.  Forward.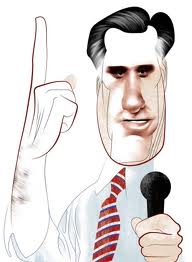 Mitt goes to both his left and right equally well.  Has a mean crossover step.  Not particularly flashy, but runs the floor so well he has been doing it non-stop for the past 6 years.  Played in Boston for 4 years where he was known to take care of the rock really well.  A former coach had this to say,
"Mitt was a peerless defender.  When we needed to draw a foul, Mitt would flip on the switch, flop on the floor, and we had what we needed.  I would vote for…who were we talking about again?"
Odds to win the nomination: 1-2
Newt (Fig) Gingrich:  68 years old, 5'10" 240 pounds, out of  Emory University.  Shooting Guard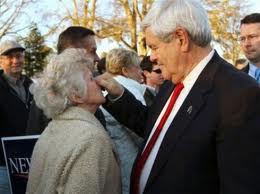 Newt is heavily right hand dominant.  Strong on defense. Was called for a foul back in 1994 but beat the rap by writing the controversial "I Made No Contact With America".  A real favorite of the ladies, Newt married all 12 members of the Rutgers University basketball team, some of them all at the same time.  A coach once said,
"I Love the Newton.  I told my sister she could date him.  Imagine how red-faced I was when she told me she already was.  He's quite an athlete, better jumper than you would expect."
Odds to win the nomination: 69-1
Rick (Spiritus Sancti) Santorum:  53 years old, 6′ 0″, 170 pounds, out of Penn Sate University. Small forward.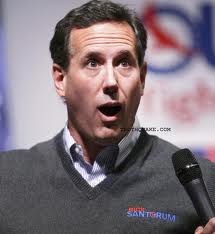 Santorum is a wacky locker room presence.  He has crazy, mad skills, with insane handles.  He's a nuts and bolts defender often fooling his own teammates with his bizarre antics, on and off the court .  Played in Philadelphia for 8 years, and still calls The City of Brotherly Love home.  Refers to the Liberty Bell as "Something with which I have much in common."  A coach once said,
"Ricky always gave 106.44%.  I loved the guy.  Crazy bastard."
Odds to win the nomination: 34 1/2 to 1.
Michelle (Wally Turner Overdrive) Bachmann:   55 years old, 5′ 5″, 141 pounds, out of  Winona Ryder State University. Point guard.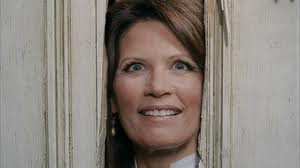 Bachmann was a teammate of Santorum  in high school where they played for The Orofino (ID) Maniacs.  She's the wife of Marcus Bachmann a switch hitting left fielder for The Gruyere Cheesemakers in St. Paul, Minnesota.  Michelle is known for her loud on-court demeanor, and her elegant crocheted tea cozies.  She is the spokesperson for Lipton, Red Rose, Earl Gray and Sesame Street's "The Letter of the Day is "T".  A coach once said,
"I became a big fan of Michelle's during the state tournament.  Our opponents had no idea where she was coming from, but she was sure loud!"
Odds to win the nomination: 665 to 1.
Sarah (Glock's Up!) Palin:  48 years old, 5′ 8″ 139 pounds, out of The University of Idaho.  Shooting Guard.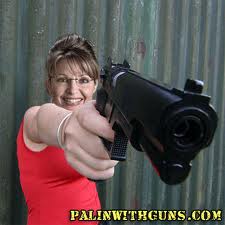 Sarah Palin is known for her incredible vision, both on and off the court.  She is an all star across a range of sports and entertainment disciplines, having starred in the smash hit sequel to "Saw",  "Saw: Russia".  As a basketball player she is adept at rebounding her own misses, thereby padding her already impressive stat line.  Not satisfied with being an all-pro player in her own time, she is also mentor to young baller, Bristol.  A coach once said,
"This girl may not read her own clippings, or much of anything else for that matter, but she can read a defense and shred it."
Odds to  win the nomination: 666-1.
Herman (You Know I'm Abel) Cain:  66 years old, 5′ 10″ 181, out of Morehouse College.  Small Forward, and Player Coach.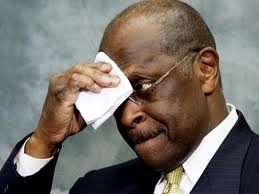 Though one of the smaller players on the Republican team, Cain has peppered opponents and officials alike with spicy protestations about calls.  Known for his cheesy halftime speeches where he has been known to tell stories about Humble Pie, Pie Traynor, and Pi, Cain is considered a dark horse candidate for this fall's election, especially given the exceptional strength of this year's field.  A fiery leader as a coach he averages 9/9/9 points rebounds and assists as a player.  A coach once said,
"Herman was an intimidator.  When he got it going, he really cooked!  Man what Pizzazz!"
Odds to win the nomination.  I'll tell you in 30 minutes or less, or it's free.
There they are ladies and gentlemen.  The field is set for who just may be the next President of the United States.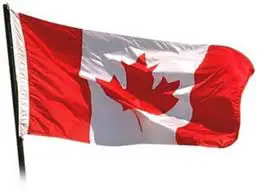 Kim Hastings is a 1984 graduate of Northwest Christian College. He cut his journalistic teeth as sports editor of a paper in his home town of Fortuna, CA, and, later as a columnist for the Longview Daily News in Longview, WA.
He saw his first Oregon game in 1977 and never missed a home game from 1981 until a bout with pneumonia cut his streak short in 1997. He was one of the proud 3200 on a bitterly cold night in Shreveport, Louisiana in 1989 for the Independence Bowl, and continues to be big supporter of Oregon sports. He is an active participant on the various Oregon Ducks messageboards as "TacomaDuck."
BIG, BIG Changes at FishDuck!

Mr. FishDuck, where are all the daily articles?
Answer: Go read this article right here for learning about the transitory period we are in.
Do sign up for our Newsletter to let you know when Mr. FishDuck has written an article and for his spicy not-for-public commentary. Newsletters begin in mid-October!
Do Register to Post Comments! 
It takes a minute is all, and will allow us to continue our amazing discussions of Oregon Sports. Register here… 
Our 29 rules about posting a comment at FishDuck can be summarized to this: 1) be polite and respectful, 2) keep it clean for the grandchildren reading, and 3) no reference to politics!
Easy-Peasy!