At least, I soon will be.  The MegaMillions drawing is tonight and I bought a ticket for it.  It's almost in the bag that I will be the big winner because I haven't before.
That means I'm due.
All that's left while I wait for my inevitable numbers to ping pong out of the machine  is to decide what I will do with my new-found riches.  They say it's going to be at least $640,000,000, which I can take all at once or over 30 years.  Heck, the number of Pepsi's that I drank during the Rose Bowl alone has taken years off my life.  Give it to me now!!!  All of it!!!
Let's take care of the family first.  Between my wife and myself we have hatched five ducklings, four by Fertile Myrtle, one by me. (Note: Wife to be guided away from Fishduck this Saturday).  The kids all need a beautiful home and a nice ride.  None of them live in Beverly Hills.  $350,000 apiece.  Let them decide how much to house, how much to ride.
Six grandchildren at present.  A $100,000 trust fund for each, payable when they turn 30 and, presumably, have harvested a clue.
Total cost to shut up the mewling progeny: $2, 350,000.  $637,650,000 left.
Mother and father in law.  Tricky business this.  On the one hand, they spawned the love of my life.  On the other hand the last time I was at their house her Mom invited me to come back…her father dared me to.
No matter.  Magnanimous me, $250,000 to the in-laws.  2.6 mil down. Still $6, 400,000 mil left.
Now for us:  I bought a nice ride for the kids.  I think I'll buy one for us: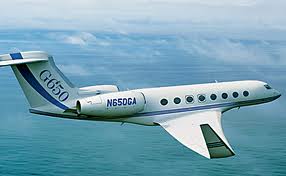 Yes, a Gulfstream 650 will be just the  ride that I need.  With a listed top speed of 610 mph, I can fly from Seattle to Eugene in 25 minutes.  "Honey!  Kickoff is in an hour.  We should probably go to the airport."
Cost: $65,000,000.  $572,400,000 left.
Of course after tonight I probably won't be long for the state of Washington.  I probably shouldn't have done it until my winnings were, you know, really official, but I already put money down on this cottage in the modest community of Lake Oswego.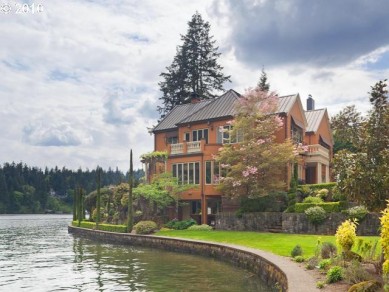 A bargain at $6,150,000.  Really an investment.  $566, 250,000 left.
Enough about me, though.  Enough about the little baubles, bungalows, and aircraft that I bought for myself.  What can I do for you, the Duck fans that have been my brothers and sisters in arms since Reggie Ogburn burned up the turf at old Autzen Stadium.  The fans in who's arms I collapsed after The Pick.  (Really sorry about that sir.  I've never even been introduced to your wife and it was like I took liberties with the poor thing.)You folks have been with me from 0-0 ties in the monsoon season through playing Whack-A-Badger during the Rose Bowl season.  I owe you some of my inevitable wealth.  Here's how it's going to work.
Let's call Autzen's capacity 60,000.  The listed capacity is 54,000 but we have standing room ringing the stadium for games against Nevada, so 60,000 it is.  Using population and family size statistics that I pulled out of my behind, that means there are 22,000 families of one size or another  that attend at least one game a year.  Each of whom would like to follow that Ducks on the road this coming season.  First, you will need a way to get there.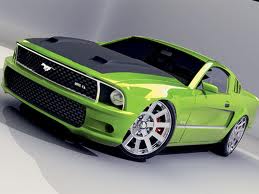 A man's car for sure, but won't your lady look like a dream on her way to a road game in this baby.  I can buy all of you a green Mustang  at a cost of only $484,000,000, and still have $82,250,000 left over.  But that's not all!
Money doesn't grow on trees and, thanks to our good friends in Iran, neither does gas.  You all need to be able to go to, not just any road game, but the road game of your choice.  Let's face it, if you're going to a 2012 road game would you prefer The Putrefaction Silo in Benton County or sunny Tempe, Arizona?  I thought so.  It's 1235 miles from Eugene to Sun Devil Stadium and you can get 20 mpg even while you're showing off for your lady with your Mustang GT.  That means 123.5 gallons of gas.  Assume $4.75 a gallon for premium fuel by then (You put 87 octane in this baby and we'll have words) and the round trip gas total is $$13,741,750.  A plate of nachos and a cold soft drink at the game along with 4 nights total at Hilton's going and coming and we're at $75, 281,444 for our invasion of Phoenix.
Leaving me $6,968,556.  Whatever should I do with that…???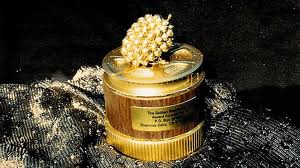 The Golden Raspberry (or Razzie) for short has been an award given out since 1981 for the movie with the worst outcome from a quality perspective.  Such luminous offerings as "Can't Stop the Music", Xanadu" and "Showgirls" have received this not so prestigious award.
That made me think:  Hmm…worst outcome.  The 0-12 2008 Washington Huskies had the worst of all possible outcomes.  The Golden Raspberry costs $4.97 to make, according to Wikipedia.  For $6,968,556 I can have 1,402,123 Golden Raspberries made, one for each resident of Seattle, Washington.
A jet, cars, houses, gas, hotels, nachos, trust funds, more cars, and a big fat pbbbbbbtttttt to the Huskies.
I love the heck out of being rich.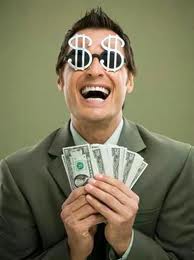 Kim Hastings is a 1984 graduate of Northwest Christian College. He cut his journalistic teeth as sports editor of a paper in his home town of Fortuna, CA, and, later as a columnist for the Longview Daily News in Longview, WA.
He saw his first Oregon game in 1977 and never missed a home game from 1981 until a bout with pneumonia cut his streak short in 1997. He was one of the proud 3200 on a bitterly cold night in Shreveport, Louisiana in 1989 for the Independence Bowl, and continues to be big supporter of Oregon sports. He is an active participant on the various Oregon Ducks messageboards as "TacomaDuck."
BIG, BIG Changes at FishDuck!

Mr. FishDuck, where are all the daily articles?
Answer: Go read this article right here for learning about the transitory period we are in.
Do sign up for our Newsletter to let you know when Mr. FishDuck has written an article and for his spicy not-for-public commentary. Newsletters begin in mid-October!
Do Register to Post Comments! 
It takes a minute is all, and will allow us to continue our amazing discussions of Oregon Sports. Register here… 
Our 29 rules about posting a comment at FishDuck can be summarized to this: 1) be polite and respectful, 2) keep it clean for the grandchildren reading, and 3) no reference to politics!
Easy-Peasy!