It's all about the marketing, baby.  NASCAR interviewees could tell us that their car was fine.  Instead they say, "The Motorcraft, M&M's, Northern Ultra Chevy was purring like a kitten."  It's not only the let's-turn-left crowd, though.  Just this week the NBA floated the (awful) idea that player uniforms might bear sponsor names in the future.  Holy Manchester United, Batman.  What could be next?
College football is never too far behind the curve when the newest trend comes into play.  For many years the perennial January home of the Oregon Ducks, the Rose Bowl, resisted the urge to sell their name to a sponsor, but alas, the lure of a bigbigbigbig check written by, first AT&T, then Citi, now Vizio, proved to be too much to resist.  The Grandaddy joined the Allstate Sugar Bowl, the FedEx Orange Bowl,  and the Tostitos Fiesta Bowl in lapping up the corporate loot.
Soon enough, pivotal regular season games will have sponsors.  The annual Alabama-Auburn game, long called The Iron Bowl, will be sponsored by Pig Iron Barbecue.  Harvard and Yale, combatants in "The Big Game" since November 13, 1875 will have their historic matchup sponsored by Bob's Big Boy.
The most startling news of all has just come to light.   Fishduck undercover operatives (known by their code name "Fingerlings") have learned, just this morning, that colleges around the country are having their spring football sponsored by some of the leading companies in the world.  Here is what we know, so far.
Boise State University
Since the Broncos graduated from Junior College status in 1968 they have been a part of a staggering 6 different conferences.  Their newest, and permanent (wink wink) alignment is with The Big East Conference.  Who among us can wait for the regionally relevant football struggle between Boise State and South Florida?  In light of their history, the Broncos have secured spring football sponsorship from…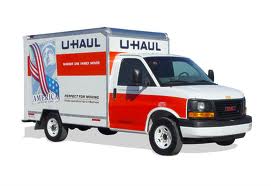 University of Washington
The Huskies are committed to defense this year.  No…really…they are.  After a season of, shall we say…inconsistent defensive play, culminated by surrendering 1 billion points in the memorable Alamo Bowl, the Montlake faithful are going to be treated to something special on that side of the ball in 2012.  Of course, the Huskies defense can't be expected to have turned it all around yet.  It's only April.  So the Husky defenders have been given something to use to even out the playing field.  Husky defensive spring practice is being supplied with, and sponsored by…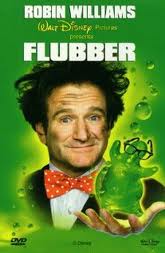 University of California
Cal's problems have been off the field.  Truth told, they're having a very difficult time keeping coaches in the fold.  Assistant coaches who told recruits of their own undying fealty to Strawberry Canyon have since fled for rainier climes.  The Golden Floppers have reached out to a well known company to sponsor their spring practice, in hopes that liberal use of their product will help them hold on to prized coaches…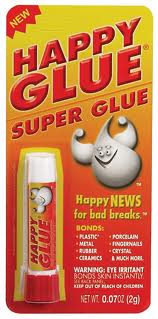 THE Ohio State University
I'm sorry, Buckeye faithful.  The truth must be spoken here at Fishduck.com.  Your program has contracted a certain ooze to its once proud image.  Jim Tressell, The Tattoo Clearinghouse, Urban Meyer, Terrelle Pryor.  These people would make Art Schlichter blush.  That's why I was so disheartened to hear who is sponsoring your spring practice this year.  How can things get any better when you're spring ball is sponsored by…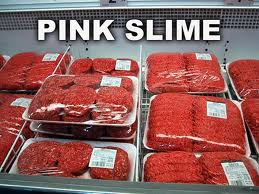 UCLA
I tried to warn you about Rick Neuheisel.  Sure, he's cute as a button, but about a foot below those rosy cheeks lies a heart of ash and a history of making good teams mediocre and  mediocre teams more mediocre.  His star has dimmed and his guitar gently weeps.  So too do the sad eyes turned the other way of the Bruin faithful.  There is hope, though.  The football offices are being tended to and spring football is being sponsored by: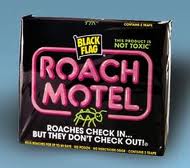 Baylor University
Yes, yes, yes.  I heard Robert Griffin Three Times' Heisman speech.  This is the beginning of a great future for Baylor football.  There will be BCS Bowls abundant and a line of Bear football stars as finalists for future Heismans.  Indiana State basketball is laughing at that notion.  Nowhere is it more apparent that Baylor football success is transitory than in who is sponsoring their spring football.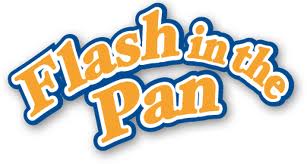 Texas A&M University, and The University of Missouri
It's been a hectic year for the Aggies and the Tigers.  For awhile they were staying in the Big 12.  Then A&M was going to team up with Texas and come to the Pac-12-14-16.  Then they were going to the SEC.  Then of course they weren't going to the SEC, why would you even think that, they are staying in the Big 12.  Finally, after seriously looking at an offer from the English Premier League they went to the SEC.
Missouri looked to be stuck in a rapidly growing moribund Big 12.  The Pac 16-18-34 took a look at them, but have you ever been to Columbia, Missouri?  It makes Tucson look appealing.  Missouri had a long flirtation with the Big 10-11-12-13-14-15 before settling on perennial doormat status in the Southeastern Conference.
Texas A&M and Missouri have one more thing in common.  They share a spring football sponsor.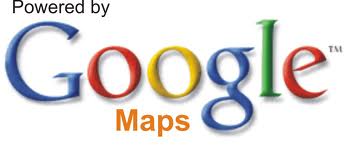 Oregon State University, East Philomath.
The Beavers don't have enough healthy bodies to have a spring game.  Along with their likewise inability to lose less than four games a year, be competitive in almost anything, and pour piss out of a boot, it almost seems like a shame to pile on them.  Almost.  Their spring practice is sponsored by…


Kim Hastings is a 1984 graduate of Northwest Christian College. He cut his journalistic teeth as sports editor of a paper in his home town of Fortuna, CA, and, later as a columnist for the Longview Daily News in Longview, WA.
He saw his first Oregon game in 1977 and never missed a home game from 1981 until a bout with pneumonia cut his streak short in 1997. He was one of the proud 3200 on a bitterly cold night in Shreveport, Louisiana in 1989 for the Independence Bowl, and continues to be big supporter of Oregon sports. He is an active participant on the various Oregon Ducks messageboards as "TacomaDuck."
Mr. FishDuck … You Simply Can't Handle MY Opinions!

Baloney. I want all opinions here as it enables us see the full spectrum of ideas and helps us to learn from others and modify our own views as a result. In fact, this is the only Duck website where you can safely share your full-spectrum views on Oregon Sports.
If there is a problem … it is with your behaviors, and not your opinion, even if unpopular. Be polite and courteous to others and you will be reciprocated, and consequently you'll have a tremendous experience on FishDuck.
The majority of our rules can be summarized to this: 1) be polite and respectful, 2) keep it clean for grandchildren reading, and 3) no reference to politics.
Easy-Peasy!