Tuesday night Charles Fischer and Kurt Liedtke of FishDuck.com were the guests on the Addictedtoquack podcast. The weekly Tuesday Night Talks series on ATQ is a great source to hear about Duck sports, and the FishDuck team went into great detail with the ATQ hosts talking about Oregon Ducks football.
You can hear the archived audio at the following link:
http://www.talkshoe.com/tc/87503

Thank you to Matt & Dave of Addictedtoquack.com for having us on the show, and please check out ATQ.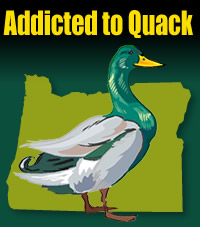 Want to Watch Oregon Games on your computer?
If you do not get all the channels that have the Oregon Football games, or simply want to be able to watch the game over again as you don't have the space in the DVR to hold all the games?
Contact me by email: charles@fishduck.com and I can help.  We have fans across the nation and internationally watching the games 24/7/365 and I wish that for everyone.  Charles Fischer