June 2nd, boys and girls.  Time to plan the vacation that your kids will be talking about for years to come.  We at the international headquarters of FishDuck's worldwide holdings are honored that you have chosen to look to us for your vacation planning needs for the summer of 2012.
Sometimes it's fun to visit the cities that house other teams during the offseason.  There is less stress without having to figure out how to dodge the bottles in Tucson, and more time to enjoy the pleasures of Seattle without worrying about looking smug after the latest thrashing.  With that in mind we've put together a little vacation planner for places you might like to go and things you might like to see this summer.
---
Los Angeles, California:  The sun and the surf are reasons enough to go to L.A.  Combine the warm water, and white sands with the possibility that you might see a celebrit, and The City of Angels just might be where you want to go sometime this summer.  Home to both USC and UCLA, there are always plenty of sights to see and plenty of fun to be had. One word of caution, though, there are days when L.A. engages in an important participation event…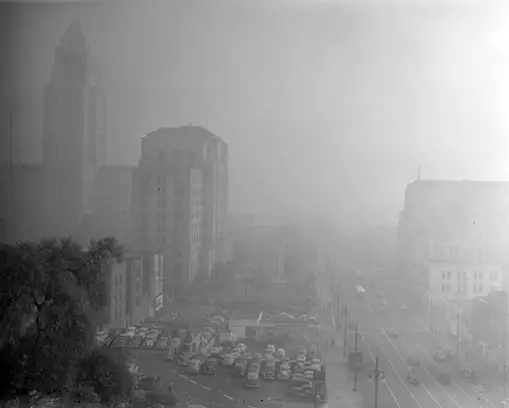 …competitive breathing.
---
Berkeley, California:  Within sight of the beautiful city of San Francisco lies the hamlet of Berkeley, home to the California Golden Bears.  Berkeley was known for years as simply "Not Oakland Thank God," but since then has taken on a vacation personality of its own.  The Beach Boys sang, "I Wish They All Could Be California Girls" and I'm sure that they had this Berkeley Civic Hostess for Tourism in mind when they wrote that song.  Shown here with her…business associate.
---
Stanford, California:  What can be said about Palo Alto that hasn't been an exaggeration before?  Truth told, the only thing to see in Palo Alto is the campus of Stanford University, recently renamed "Leland Stanford and Andrew Luck School of Offensive Coordination."  Stanford, not to be outdone by Berkeley, has added a tourism guide of its own, who will be only too happy to show you what it means to go to The Harvard of the West.
---
Boulder, Colorado: It's happened to all of us.  We go on vacation only to have someone get sick.  Billy gets the flu, Sally gets the mumps, Mom gets herpes.  And if traveling along the Oregon Trail, Jebediah and Ezekiel always seem to tragically die of dysentery.  If this unfortunate thing happens to you, it would be best if you were in Colorado.  Besides the slopes, the hiking trails, and the altitude to make you wish you were dead, er…so bracing it will make all other places pale by comparison, Colorado has some of the finest medical centers in the country.  And, should Dad come down with something that should cause him to need a colonoscopy, Colorado is so proud of their acumen that they put a picture of one on their flag.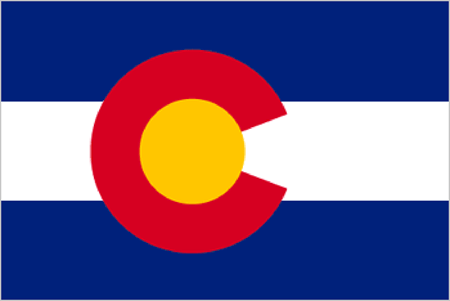 ---
Tucson, Arizona:  Less than a half hour from Tombstone, home of the famed O.K. Corral, Tucson boasts some of the most striking landscape in the country…as long as cactus is your thing.  Being challenged from an aesthetic standpoint, Tucson has stepped up in a big way in greeting tourists that might want to venture to a landscape that looks like it was rejected by the moon.  For a one time payment of $399.00, or three easy payments of $173.00 each, you can feel like a person deserving of respect and admiration.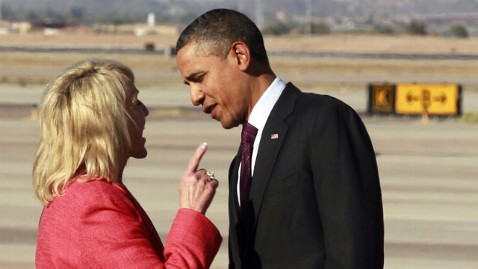 Governor Jan Brewer will come to your hotel and personally poke you in the chest. No other state has an experience quite like it.
---
Seattle, Washington:  Looking for something a little closer to home?  How about Seattle?  You can ride to the top of the Space Needle, take a houseboat ride on one of Seattle's many waterways, or catch a flung fish at Pike Place Market.  The University of Washington doesn't offer much in the way of sports anymore, but there is always nightlife.  You can go dancing with a member of Seattle's Finest.
---
Pullman, Washington:  Washington State University is a leading university in the field of apple box weaving and anthropological wheat, but what it's mostly known as is the PAC-12's premier party school.  WSU administrators are going to some lengths to disabuse the public of that notion, going so far as to hire two new directors of tourism outreach.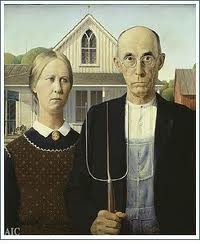 ---
Corvallis, Oregon:  Looking for a day trip?  Look no further than our Little Buddy school to the north.  Corvallis will never have the glitz and glitter of Portland, Eugene, Bend, Roseburg, Newport, Tillamook, Warrenton, or Prospect; but they still have a lot to offer tourists that wander into their town looking for something better than what they will find.  Corvallis offers a "Learn While You Vacation" package designed to appeal to the whole family.  Kids from 8 -88 will enjoy the exhibits and fun adventures that a trip to Corvallis can provide.  Perhaps the exhibit that most speaks to the true meaning of Corvallis is this interactive hands on exhibit, just outside the Cultural Center for West Tangent.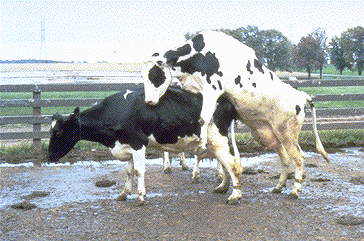 ---
Come to think of it, I think I'll stay home this summer.

Kim Hastings is a 1984 graduate of Northwest Christian College. He cut his journalistic teeth as sports editor of a paper in his home town of Fortuna, CA, and, later as a columnist for the Longview Daily News in Longview, WA.
He saw his first Oregon game in 1977 and never missed a home game from 1981 until a bout with pneumonia cut his streak short in 1997. He was one of the proud 3200 on a bitterly cold night in Shreveport, Louisiana in 1989 for the Independence Bowl, and continues to be big supporter of Oregon sports. He is an active participant on the various Oregon Ducks messageboards as "TacomaDuck."
For Greybeards … the EYES Have it!
Want to know a secret about web behavior? Readers don't like long stretches of sentences in comment posts without any breaks, and most readers don't even like long paragraphs.
Break it up! After every third sentence in your post…hit "enter" on your keyboard twice if your computer is a PC, or "return" twice if you have a Mac.
This creates natural breaks between scads of sentences, and so many of us thank you for making it easier on our "Greybeard-age" eyes!