Let me be the first to say "Happy Father's Day," gentlemen.  I hope you get everything you need, most of what you want, and have retained the ability to smile convincingly when you get a tie instead.  Father's Day got me to thinking about who would be considered the "Father" of some of the sporting traditions that we hold dear.
---
Father of the No Huddle Offense, Sam Wyche: Innovative head coach Sam Wyche was credited with developing the first no-huddle scheme during the summer that preceded the 1988 season for the Cincinnati Bengals.  Teams had long gone no-huddle late in games and before the half, but Wyche was the first to develop it as an all-game strategy.  He said that huddling on 3rd and long was like a fighter dropping his hands 10 seconds before the bell.  Chip Kelly has perfected what Sam Wyche wrought.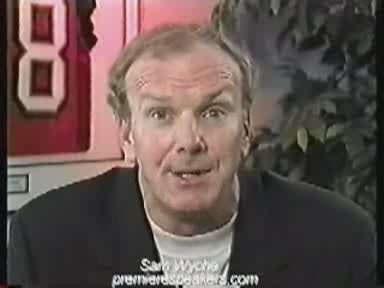 ---
Father of Cheerleading, Thomas Peebles:  In 1880, Princeton University was having a hard time drawing a crowd to their football games.  Tiger head coach Thomas Peebles, while walking across campus, saw a group of young comelies exercising on the campus quad of the adjoining ladies Teacher's College.   Peebles offered the young ladies 25 cents each to whip up enthusiasm for the Princeton 11 at the games.  Voila! Football cheerleading was born.
It took quite a few years for cheerleaders at football games to become commonplace, but Peebles apparently knew he was on to something.  His Princeton team had the first cheerleaders, and six years later Peebles became the head coach at the University of Minnesota.  They became the 2nd team to have cheerleaders.
---
Father of Beer, William IV, Duke of Bavaria:  Beer has actually been around since about 9,000 B.C., when the thirsty hunter/gatherer went outside and saw that the sugared fruit beverage had been left outside.  "BILLY, HOW MANY TIMES HAVE I TOLD YOU NOT TO LEAVE YOUR LEMONA…heyyyyyyy…" Willie IV did beer drinkers a real solid though.  Tired of seeing his friends literally GO BLIND because of the swill that was being put in beer (e.g. kerosene), the good Duke of Bavaria instituted standards of content and brewing methods in 1516.  Just 506 years later the Duck fan in the parking lot can be reasonably certain of the quality of his/her hopped and malted beverage.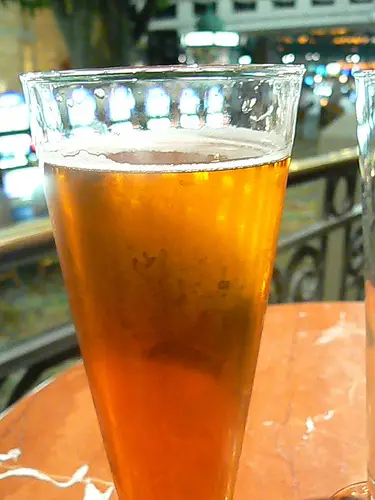 ---
Father of the End Zone Dance, Elmo Wright: This one surprised me.  When my crack staff found out that it was NOT Billy "White Shoes" Johnson, I was floored.  Elmo Wright's end zone dance preceded Billy "White Shoes" by a year.  1969 was the year, and the University of Houston was the place.  That has all led to this: Elmo Wright himself shows up at the 16 second mark.
---
Father of the Mascot, Charles Murphy:  The Cubs and the White Sox have battled for the hearts and minds of Chicago-land since both became member clubs of MLB.  In 1908, Cubs owner Charles Murphy involved a mascot in team activities for the first time in recorded history.   While the idea doubtless had merit, the execution of the plan has been at times…regrettable.
And of course,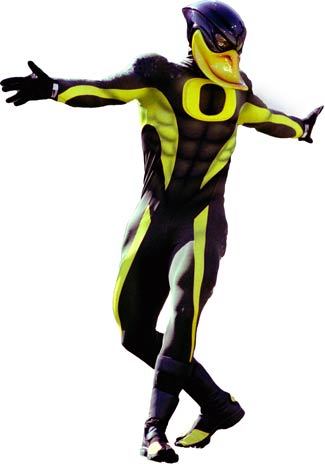 …or perhaps this is more appropriate (thank you to ATQ!)
---
The Father of Tailgating, Melphin Weed:  Mr. Weed had a great idea.  It was a gorgeous day outside, and he had heard that a parade was going by.  He packed up his family and filled the wagon with food and libation.  He got to the parade site early in the morning just as the soldiers started marching by.  Mr. Weed stood up, waved his hat and shouted "Go Big Blue" to the passing soldiers…Union soldiers…on their way to Bull Run…to get routed in the opening battle of the Civil War.  Weed (and to be fair, quite a few others) had their "picnic" destroyed when the soldiers stampeded through in full out frantic retreat later that afternoon.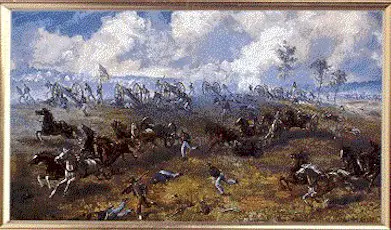 ---
Gentlemen, if you like to read I hope you get a Kindle Fire pre-loaded with John Grisham's "Calico Joe."
If you like gadgets I hope you get an LG Smartphone with a trillion free apps.
If you like golf I hope you get peace and quiet tomorrow afternoon to watch the U.S. Open.
If you like the Huskies, I hope you thank the nice person that helped you with the big words.

Kim Hastings is a 1984 graduate of Northwest Christian College. He cut his journalistic teeth as sports editor of a paper in his home town of Fortuna, CA, and, later as a columnist for the Longview Daily News in Longview, WA.
He saw his first Oregon game in 1977 and never missed a home game from 1981 until a bout with pneumonia cut his streak short in 1997. He was one of the proud 3200 on a bitterly cold night in Shreveport, Louisiana in 1989 for the Independence Bowl, and continues to be big supporter of Oregon sports. He is an active participant on the various Oregon Ducks messageboards as "TacomaDuck."
For Greybeards … the EYES Have it!
Want to know a secret about web behavior? Readers don't like long stretches of sentences in comment posts without any breaks, and most readers don't even like long paragraphs.
Break it up! After every third sentence in your post…hit "enter" on your keyboard twice if your computer is a PC, or "return" twice if you have a Mac.
This creates natural breaks between scads of sentences, and so many of us thank you for making it easier on our "Greybeard-age" eyes!