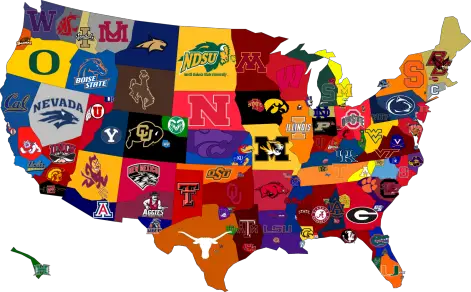 Playoff, Playoff, Playoff! Wooooooo! The details are in, and starting in 2014 your favorite team will be pushing for a playoff spot. Being a Gator fan I am happy it starts then, we now have another year or two to jockey for position in the polls starting in 2014. I also think Oregon fans should be pretty excited about 2014. By then the QB position should be settled and have a senior ready to make run at the "Final Four" of college football. Alright onto some news and thoughts from around the college football nation:
1)      Notre Dame vs. Michigan has been a great rivalry. So why the heck are they taking a break in 2018-19 season? A rivalry is what makes college football great. Imagine if Oregon took a break from playing Oregon State? Yes, they will keep playing because they are in the same conference, but imagine if that did happen. Rivalries need to continue through the conference expansion and playoff mess regardless.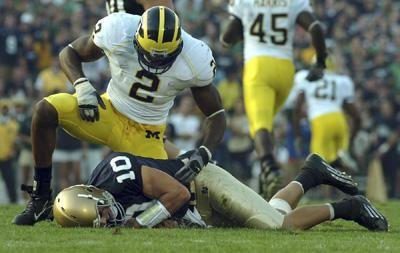 2)      After watching some DeAnthony Thomas highlights on YouTube, I will now put him into the top of my Heisman contenders. That kid has some talent. I bet after his freshman season he is happy to be a Duck and not a Trojan. Thomas is going to be putting up video game-type numbers this year with more opportunities to touch the ball now that LaMichael James is in the NFL. His speed and elusiveness is what makes him a Heisman hopeful. All eyes will be on the showdown vs. USC on November 3rd, this year's version of the "Game of the Century," though there will likely be a higher score than 9-6. Oregon record books could be re-written with Thomas in the backfield splitting time with Barner.
3)      "I don't know… I sort of always liked playing them that second game because you could always count on them having two or three key players suspended," quipped South Carolina coach Steve Spurrier. I guess he is right, with Georgia's main running back out indefinitely. I love the way Spurrier makes jabs at his opponents. What I do not love is how much trouble players are getting into during the off-season. Whenever a player from your favorite school gets arrested or makes bad headlines it just creates a dark cloud over the college football world (trust me I know, I am a Florida fan and I swear Urban Meyer had more players arrested than Tebow had touchdowns). The NCAA should step in and allow schools to have more off-season practice time, or something to keep players busy and out of trouble.
4)      No, No, No! Players do not need to receive stipend from all the extra money that will be coming in from the playoff. Besides, isn't the SEC already paying its players enough? Players already receive a scholarship, which is a huge financial burden lifted off their shoulders and do not need to be paid.
5)      With a playoff upon us, they are still deciding some of the details. Strength of Schedule is something that needs to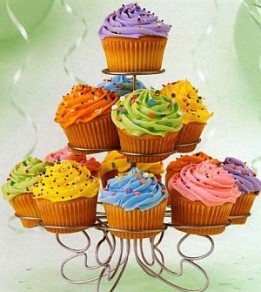 be a main factor. If it indeed returns as a key element in deciding the best teams we will no longer have "BCS" schools munching on cupcakes at the beginning of the season. Teams will actually try to schedule tougher out-of-conference games to start the season. We will have more Alabama vs. Michigan and less Florida State vs. Murray State. As much as we love to see our favorite team beat a cupcake 65-0, we will learn to hate those games if it kept our 11-1 team out of the playoffs. Strength of Schedule is a must for the upcoming playoff criteria.
There you have it. A playoff is in and the BCS is out. Are you happy? I am! Only time will tell if the playoff is a success. We have until 2025 before changes can be made, so we better enjoy it. Only 60 more days until kickoff.
Til' next week college football nation.
---
NATIONAL NEWS:
1. New Year's day just got a whole lot better
2. College football playoff talk in the mailbag
3. Chik-fil-a bowl wants in on the playoffs
4. Some off-season reading for you football fans
5. Boise State gets special treatment
6. Georgia Bulldogs running game takes a hit
7. Notre Dame to the BIG-12?
---
OREGON NEWS:
1. Quick notes from around the PAC-12
2. Broken javelin doesn't slow down Hostetler
3. Is Chip Kelly on the hot seat?
4. Duck softball knows how to recruit
5. So does football too apparently, with four new commits in the past week
6. Addicted To Quack's open letter to ESPN about the atrocity of the title "Duck Nation"
7. Galen Rupp breaks Prefontaine's record at US Olympic Trials
8. Brianne Thiesen also makes the Olympic team…for Canada
9. Oregon golfers receive yet more All-American honors
10. Track & Field coach Vin Lananna moving into new role at the University of Oregon
…and finally in case you missed it, FishDuck.com's own Charles and Kurt were interviewed by The Saturday Edge previewing the upcoming 2012 season for Oregon and the Pac-12.

CAN YOU HELP US?
The pictures you see of the Ducks on FishDuck.com come from professional photographers that must be paid! Please donate through one click so we have pictures from all the games this fall to use through the year. All previous donations helped to pay our big Web Developing bills recently, and I do appreciate it.
Our staff and the photographers who have thousands of dollars invested into their equipment to provide the high quality pictures do sincerely thank you.   Charles Fischer