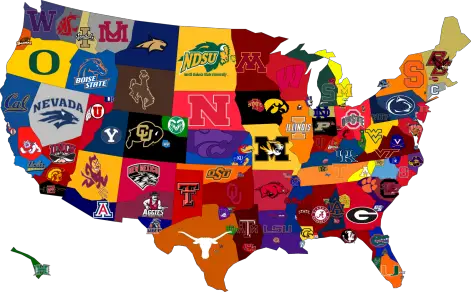 College football season is already upon us and done for the year. At least it is to video game fans with the release of EA NCAA 2013. Now instead of reading stories about Notre Dame meaning something again or conference realignment, you can play with your favorite team and take them to the title game. The annual release of the game means fans can go through several virtual seasons with their team until the real one FINALLY gets here.
Oregon fans

will kill me for saying this, but the PAC-12 title will come down to the

Apple Cup

game with

Washington vs. Washington

State…

in 2017

.Perhaps it is a tad premature but both coaches have the offensive minds to put up enough points to reach the PAC-12 title game on the rare occasions when Oregon is may be

having a HUGE (and rare) down year in the north division. I feel WSU head coach

MikeLeach

needs some time to get his players and system in place, but there will not really be a lot of defenses in the PAC-12 able to stop the Air Raid offense

(excluding

USC

and Oregon).

Washington

Head Coach

Steve

Sarkisian showed that his team can play offense,

but are still

figuring out that whole 'defense' thing, but give but him another 4-5 years to put together some kind of defense. It would be fun to watch that unfold over the years…I mean its Mike Leach and his swing your sword philosophy!

For

Texas

to be in the slump they are in just baffles me. Texas is one of the biggest hot beds of recruiting for all of college football. Texas Head Coach

Mack Brown

has his pick of any recruit in the state, yet still is coming up with middle of the road

seasons. In the Big-12 that says a lot about the coaching going on down in Austin. To some programs 8-5 would be a great year, but to Texas fans it's unacceptable. With the funds and resources the Longhorns have available to them, any season with less than nine

wins is a failure in my book. Texas is also paying Brown $5 million a year, so they have every right to get a little heated about

settling for

middle of the pack eight-win seasons and non-BCS bowl invites. This year the defense will keep them in every game, they just need a QB to get the offense moving.

Here is a crazy idea for expansion in the SEC: Get

Duke

and

North Carolina

to join.

With North

Carolina in a world of hurt with the NCAA and Duke never good at football, this is obviously a basketball move. Then the SEC could stake claim to being a powerhouse in football

AND

basketball. Imagine that power.

Kentucky, Duke,

and

North Carolina basketball

all in the same conference. I am calling

Mike Slive

right now to tell him to get the ball rolling for that once the NCAA

evolves into

16-team

power conferences. Woooo! Another

SEC dynasty

is born.

Penn State situation= CHAOTIC MESS

. That is all I have to say about that,

growing ever more sad

and tragic with each new detail emerging.

It is only a matter of time until Oregon changes their field design to something much brighter.

The University of Lindenwood-Belleville has decided to go with the "cool" colors on the football field. How much longer will Phil Knight sit around and watch as Oregon becomes uncompetitive in field designs for the football team? Just teasing, it would be pretty sweet to see Oregon run out onto a yellow field with all Yellow uniforms. It would have the same effect as Boise State wearing all blue at home.
 Well that is all the news and thoughts for now. I am sure someone's team is just itching to move conferences still ,and some stud player is about to be pulled over. Enjoy the college football countdown this week by playing some NCAA 2013 and it should help maintain a little sanity during the long off-season…for now.
 T'il next week college football fans.
 National News:
 1. College football mailbag and the pecking order
2. Lessons learned from Penn State
 3. Big-10 and PAC-12 have better things to do
 4. More fuel for the Iron Bowl fire
 5. Joe Pa will still be around
 Oregon News:
 1. How much is Chip Kelly worth?
 2. John Boyett will be watched this season
 3.  Jackson Rice got his foot in the door
 4. Aaron Jones leaving team
 5. Perfect 10 headed to Olympics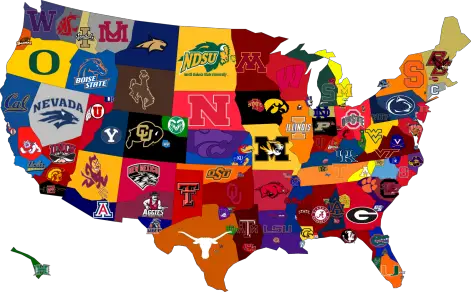 CAN YOU HELP US?
The pictures you see of the Ducks on FishDuck.com come from professional photographers that must be paid! Please donate through one click so we have pictures from all the games this fall to use through the year. All previous donations helped to pay our big Web Developing bills recently, and I do appreciate it.
Our staff and the photographers who have thousands of dollars invested into their equipment to provide the high quality pictures do sincerely thank you.   Charles Fischer