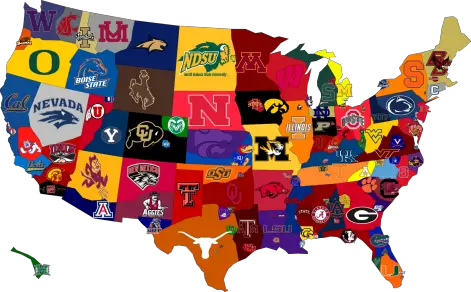 We are so much closer to kick-off and the clock currently stands at 41 days and counting, this season bringing much needed relief to college football fans. Farmers in this summer drought are hoping it rains soon, while fans hope the even longer off-season drought ends soon when it starts raining footballs. It will be a chance to enjoy the game again, a desperately needed diversion from the tragic storylines evolving in "not so" happy valley and other messes around the country. I continue to immerse myself completely in dynasty mode of EA SPORTS: NCAA FOOTBALL 2013 and I suggest you do the same until the end of August. Now let's get into some thoughts and news:
1)      I am convinced 9/11 cost the Florida Gators a shot at the national title game in 2001. Random thought, but good theory when I think about it. Gators were on a roll and were clicking on all cylinders.  Right before the Tennessee game the attack happens and all games are cancelled (good call). Well, Tennessee was in a mess offensively and kind of beat up before the Florida game. I have no doubt in my mind the Gators would have trounced all over the Vols. Well the game got pushed back to the end of the season, Florida had some serious injuries, and Tennessee found its groove. 34-32 Tennessee won and went onto SEC title game instead of Florida. Tennessee lost 31-20 to LSU (the same LSU team Florida beat 44-15 during the season). What a mess.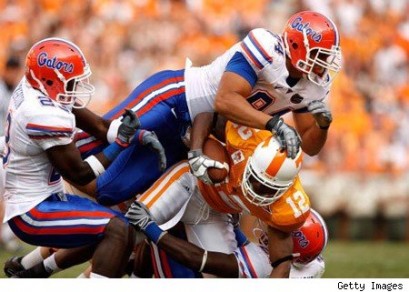 Of course the same could be said of many teams around the country, especially Oregon, which like many teams had its bye week re-arranged, leaving no break before the October 27th matchup against Stanford, where the Ducks had two punts blocked in the 4th quarter blowing a 49-24 lead, preventing Oregon from running the table with a shot at the title as well.
And before we start saying nobody would have stopped Miami that year anyway, remember that the Hurricanes escaped their games vs. BC and Va Tech in the final seconds, one wrong bounce of the ball and that stacked team could have lost two games…any given Saturday.
2)      Just when all the conference realignment appeared over, it takes a HUGE turn! The Big-10 is now talking about kicking Penn State out of the BIG-10. Of course there's been lots of talk about Penn State lately, in the wake of what is no doubt the worst and most tragic scandal in NCAA history. Some have called for the death penalty, which isn't fair to the current players who had nothing to do with any of it, others want sanctions, and maybe the Big-10 wants to distance themselves as much as possible. In the wake of all that has happened, nobody wins. So let's get the engine of realignment fired up. Maybe Boise State will jump ship to the BIG-10 and then beat Ohio State and make President E. Gordon Gee eat his words.
 There are a lot of reactions and opinions on what if anything should be done regarding Penn State, but the Big-10 needs to just cool their jets down. Do not kick Penn State out unless…Notre Dame will join. That would be the only reason to do it. Just let the NCAA and Penn State people figure out their punishment and go from there. If Penn State got kicked out the bizarre house of cards tenuously standing in its current state may collapse and we'd go through an all new round of chaos. Does anybody remember what teams are in each conference and division anymore? How about just the leaders vs. the legends of the Big-10?
3)      Speaking of realignment, I hope the issue of C-USA and the MWC melding together like Voltron or in a football-equivalent of non-auto BCS Captain Planet to create a super conference and championship game is not dead. I think all the small schools need to get together and get their own massive conference to have any shot at a spot at the table, even with the coming playoff. At least combine the MWC and WAC while C-USA and the SUN BELT join together. Make the best teams from all conferences create a final four. It will be a mini-playoff that most people will ignore at first but it will grow.  Think of like the NIT vs. NCAA Tournament, we could have a non-AQ and BCS Tournament.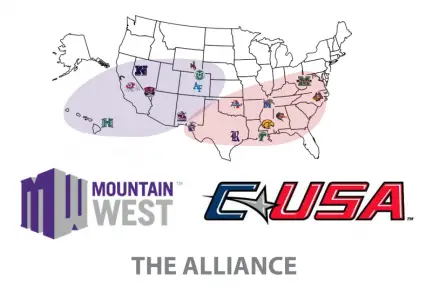 4)      Still want every detail about the upcoming season? Phil Steele has you covered. He has the most detailed college football magazine available on the market.  I strongly suggest you get his magazine for the upcoming season and though his predictions may at times raise eyebrows, it is hard to argue with his impressive track record of accurate final results. .
5)      Another great week 1 matchup to discuss this season is Clemson vs. Auburn in the Georgia Dome. Both teams have a lot to prove right off the bat.  Clemson wants to show they are an elite program and here to stay, or at least try not to suffer through another Clemsoning, that last year was not a one-season fluke. They need this game bad, and will have to do so without star WR Sammy Watkins. Auburn meanwhile needs to pick a QB and then he will have to prove himself to the Auburn faithful he is the man to get the job done for the rest of the season, as every Auburn QB for the foreseeable future will unfairly have to deal with Cam Newton comparisons and hindsight unrealistic expectations. It can be another make or break game for both coaches. Week 1 just keeps getting better and better with all these great matchups.
So we have terrorism ruining a chance at a national title for the Gators and Ducks, the conference realignment engine about to start up again, and some great week 1 matchups to look forward to in the slow countdown to kickoff. Other than that it has been a slow week. No news is good news for most college football fans at this point, far too often if your team is in the news this time of year it is for all the wrong reasons.
National News:
2. Pitt joining ACC early
3.  Missouri coach speaks out
4. Miami is down a key player
5. Joe Pa might be losing some games
6. A chat with the most interesting man in the Pac-12, Mike Leach (well, alongside Chip Kelly)
Oregon News:
1. Chip Kelly is a mad man.
2. Oregon is in great shape at Safety position
3. Oregon QB dual about to begin again
4. Duck football facility getting $41 million dollar "new uniform"
5. Duck basketball splashing around in NBA summer league
6. On second thought, Chip Kelly isn't getting his own private hot tub in his office to watch game film, but the new digs at the Cas Center will still be the envy of all college and professional programs.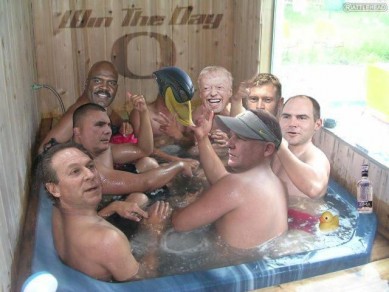 7. Oregon will play a big role in the most epic day ever!!!
8. The Register Guard has video interviews with Bryan Bennett and Marcus Mariota
9. Kenjon Barner the most recent to be named to a preseason watch list
10. Oregon win-loss record by uniform.

CAN YOU HELP US?
The pictures you see of the Ducks on FishDuck.com come from professional photographers that must be paid! Please donate through one click so we have pictures from all the games this fall to use through the year. All previous donations helped to pay our big Web Developing bills recently, and I do appreciate it.
Our staff and the photographers who have thousands of dollars invested into their equipment to provide the high quality pictures do sincerely thank you.   Charles Fischer