How much money did Oregon baseball take in as a gross revenue last year?
Answer: A measly $649,981
Any idea how much the team spent in 2011?
No worries, there's an answer to that too. But beware, it's disturbing: $2.9 million.
Here's a quick economics lesson. That is a deficit of roughly $1.54 million. It doesn't take a Wall Street tycoon to realize this simple formula–If spending more than what is being earned, it's going to lead to a problem.
So, what happens when a team, no matter the level, doesn't generate a profit? The stench of extinction begins to fill the air. There were pleas after pleas to bring the collegiate baseball program back to Eugene. In 2008, the Ducks athletics department did right by the fans, raising the funds for a new stadium. With Howe Field converted to softball long ago and Civic Stadium beyond repair, to provide the University of Oregon with a new program it necessitated a new facility.
Next, the department needed an experienced, hall of fame-bound coach to craft an unproven team with many questions into stars. Instead of merely settling for very good, UO brought in the very best there is, George Horton, winner of the 2004 College World Series. He also took Fullerton to the World Series six times during his CSF tenure. Most recently, in 2012, Horton took his Ducks squad to the Super Regional round of the CWS.
The team defeated Austin Peay 6-5 in round one, snuck by Horton's former school, Cal State Fullerton 7-5 and pounded Austin Peay into the ground for a second time by a score of 8-1. Oregon then played Kent State in a three game series, losing two games to one to end their season.
Horton then spent his summer coaching the USA Collegiate National Team, traveling to Cuba and The Netherlands, helping the U.S. team to a bronze medal at a European tournament.
In 2008 when Horton was hired, he was given a contract of four years, worth roughly $450,000 a year, plus over $100,000 in incentive clauses. Well, it's 2012, those four years are up, and it's that time of year where Coach Horton, his agent Greg Genske, and the University of Oregon talk contract extension.
One problem: The talking stopped, in August.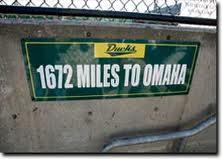 The preliminary deadline to come to an agreement was Monday, September 10th. That day has come and gone, and there's still no word of an agreement on an extension. Genske and Horton were seeking a contract of around three years, worth $3 million, or roughly $600,000 per year. This contract would have made Horton the highest paid coach in the Pac-12.
In four seasons at Oregon, Horton has a record of 133-111-1, including NCAA tournament appearances in 2010 and 2012. The Ducks were 46-19 last season, and ranked No. 1 for a time in the national polls. Under Horton, the team came within one victory of the program's first CWS berth since 1954.
There are two things that are evident here: First, the only program that seems to matter is football. Would they let Chip Kelly sit for over a week without a contract? I don't think so. Second, there are severe financial problems within the athletics department.
It may be simply that, despite the outside perception that the Oregon athletic department is rolling in Nike money, the program does not have the revenue available to pay Coach Horton the salary he deserves. Rob Moseley of the Eugene Register-Guard recently wrote a story about how fans are fed up with football ticket prices skyrocketing and longtime season ticket holders have refused to re-up for 2012 and 2013.
Prices usually only go up when there's a financial problem, or if a team wins The Big One. If baseball took in a negative profit in 2011-2012, how many other UO sports are in the red in terms of profit and revenue?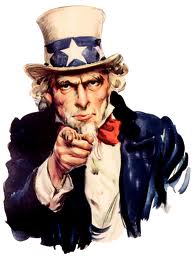 If there is in fact a financial problems at Oregon, which the figures above indicate that there may be, then the solution might be to reduce spending by cutting a program—something that was done in 1982 when baseball was removed. And my feeling is that when and if it gets to that point, it's going to be baseball, again.
If the department thrived without it from the 80's to 2007, it can be done again. Technically, the program is currently without a coach and evidence has shown, at a smaller level, that giving the axe to a sport can financially work, turning crisis into calm.
Western Washington University, a small Division II school in Bellingham, Wash., was facing financial catastrophe in 2009. The university made the decision to cut the football program to save money. As a result, WWU is out of the red, and the other sports within the department are, as a result, doing much better than they were before while trying to justify the budget to pay for a football program that was not generating profits.
The point is that the U of O has already done it before, so it wouldn't have any chaotic backlash, and if the team produced a deficit of $1.54 MILLION, it may mean that it is simply not feasible to support the program. There is either not enough fan support to justify baseball, or the point was already made to Oregon State that seemed to be one of the prime justifications behind launching the baseball program to begin with—if we want to, we can be better than you at every sport, even baseball..
So what would happen to PK Park, the beautiful new baseball stadium just east of Autzen Stadium, albeit gorgeous, that is also the cause of much grumbling for taking away prime parking spots for football; another big piece of revenue for the program.
There is a solution that actually makes the athletic department money.
The Ducks are not the only baseball team that plays in Eugene. The Eugene Emeralds, a Class A ball club has called Eugene home for decades. With the much beloved but archaic Civic Stadium in south Eugene well beyond its years somehow kept operable long after its reasonable lifespan had expired, Oregon deciding to build PK Park for its baseball program was the godsend that kept the Eugene Emeralds in Eugene.
Once the new stadium was ready, the Emeralds almost immediately made PK Park their new home. So, even if the baseball program ceases to be, it can still be rented or sold to the Emeralds for more than they pay (in rent) now. Everyone wins.
The UO is making a profit from the team paying for the land and the ball park, while the athletic department is not sending money outward. The team can sell ticket packages to Oregon fans and students, which bring the Emeralds and the athletic department money. The college baseball prelim rounds can still be played at PK, just as they were this year, and that again makes the university money.
There are plenty of winning scenarios for disenfranchising the baseball program, but I am not saying it should be done right now. The athletic department, specifically the baseball program, is struggling, and they have to figure out a solution on how to fix it. Financial problems point to why they have avoided the resigning of the legendary George Horton to a well-deserved contract extension, and perhaps in part the reason for escalating ticket prices in football to justify the expenses of baseball and other programs to maintain the level of success that fans have grown to expect from the University of Oregon.
It's not necessarily a bad thing, all the success that has come to the Oregon athletic program as a whole, but that success isn't free–it comes at a price.
Cutting the baseball program to get out of the financial red line is extreme, but the method has proven to work at other schools. The team and university cannot afford to keep taking in negative seven figure dollar amounts, even one that at least from outside perception is rollin the dough thanks to some very rich donors. A team also cannot afford to take the field without a leader either.
One way or another, something has to change.
If there's a better way to get the team finances out of danger AND extend George Horton's tenure in Eugene, I'd like to hear it.

CAN YOU HELP US?
The pictures you see of the Ducks on FishDuck.com come from professional photographers that must be paid! Please donate through one click so we have pictures from all the games this fall to use through the year. All previous donations helped to pay our big Web Developing bills recently, and I do appreciate it.
Our staff and the photographers who have thousands of dollars invested into their equipment to provide the high quality pictures do sincerely thank you.   Charles Fischer