The bullets start flying for real tonight.  Woke up today with a hint of the gameday nerves.  I always feel better if I start preparing early.  What do I need to get ready for the game against the Arkansas State Red Wolves?
Lucky underwear.
Last year I went with the old school Donald
But this year I decided to add a touch of class.  One never knows when the ticket may request a bright green thong.
Tailgating supplies.
Everyone likes something different.  Walt likes hamburgers, Ted likes beef dogs, Kitty likes flat-iron steaks cooked over an indirect flame with a basil-cinnamon rub, cooked slow over about seven hours.  (Kitty is a bit of a pain in the butt, to be honest with you.)  So, I decided to bring along something that will please everyone.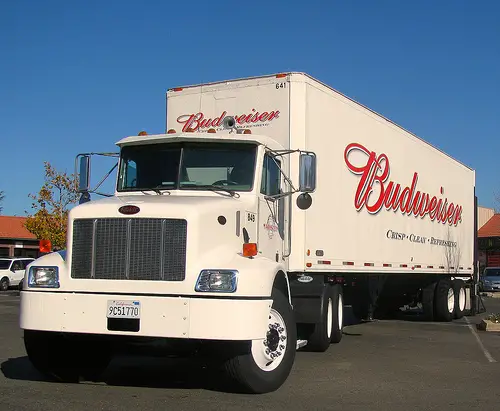 Music.
Of course we need the old standards.  Louie, Louie. We Will Rock You, pretty much anything REO Speedwagon ever did.  But what about something really inspiring?

Now I'm stumped.  I always need an opposing fan to say something stupid to fire me up.  Arkansas State has actually been pretty quiet in the run up to the opener.  Do they have fans? Fans that are not related and/or friends of the actual players? No pictures of their running back with the caption, "This is your nightmare, Oregon," ala Montana a few years ago.  No month long repeats of "21-10 MSU" ala Mississippi State some time back.  No, "We belong on the field with you" ala Washington anytime in the last eight years.  Nothing ridiculous like that.
So I guess I will draw from the endless font of humor known as "Beaver Nation."  One wag said, "My dream was that Skip Belly was convicted of all his crimes and that he had to share a cell with Jerry Sandusky."
"All his crimes."…yes…stay classy Corvallis.
Almost ready.  Car flag attached.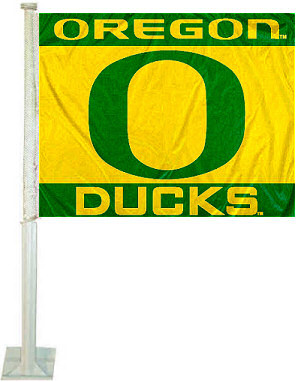 Car companions are ready to go.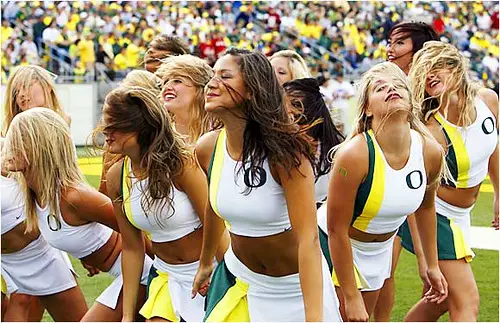 Go Ducks!

Want to Watch Oregon Games on your computer?
If you do not get all the channels that have the Oregon Football games, or simply want to be able to watch the game over again as you don't have the space in the DVR to hold all the games?
Contact me by email: charles@fishduck.com and I can help.  We have fans across the nation and internationally watching the games 24/7/365 and I wish that for everyone.  Charles Fischer