Good morning Fish Fans.
I know that we are all still trying to catch our collective breaths after last night's thrilling Washington State/UNLV game. The action on the field was end-to-end and non-stop, but the most exciting moment came late in the third quarter when entertainer extraordinaire Wayne Newton made an appearance in support of the Runnin' Rebels.
It is unfortunate that he showed up before his latest botox injection had fully set in, but it was exciting to see him there nonetheless.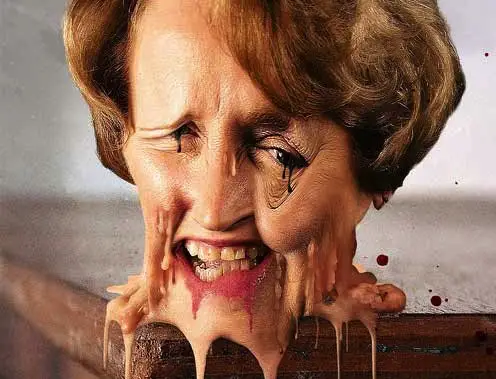 On to Saturday's action…
California at Ohio State:
Cal has been consistent this year. They gave up 31 points to Nevada and lost. They gave up 31 points to Southern Utah and won. It is expected that they will give up 31 points in the first half to Tattoo U, leaving only the having to give up 31 points on the plane ride home to the flight attendants to complete their bingo card of failure.
Jeff Tedford, whose pants spontaneously combusted last week from his seat being so hot, needs a signature victory to quiet his critics. It is unlikely that Urban Meyer will provide the cooling salve that Tedford's behind so desperately craves, not even one of Shaq's used Icy-Hot Patches.
USC at Stanford:  
USC was Andrew Luck's personal…um…batch…you know…of cookies…during his time on the Farm. Alas it is only September 15th and I have used up my variations on Stanford being "out of Luck." But they are and, therefore, will probably offer less resistance to the Trojans than that bug did that hit your windshield this morning. Matt Barkley expects to arrive in time for the game. He is returning from being given ESPN's "Messiah" Award for fulfillment of the prophecies of the Book of Revelation. Yea, verily.
Colorado at Fresno State:
Come on BUFFS! Really? Sacramento State? That's sooooo 2011. What kind of genuine Division One team loses to Sacramento State at home and is allowed to hold their heads up in polite company?  None that I know of.
Here's the deal, Boulder, Colorado is a beautiful city. It actually reminds me more of Eugene than any other city I have been to, maybe even including Eugene. But this nonsense needs to stop. Beat Fresno AT Fresno, or be forced to spend the rest of the season IN Fresno. I know of no greater incentive.
Brigham Young at Utah:
Unknown to much of the Pac-12, there isn't a lot of Big Love lost between these two teams. Brigham Young was once a national power, but haven't been elite since Marcus Woods knocked Ty Detmer on his keester in 1990, sumo style.
Utah, sporting uniforms designed by the Bhagwan Shree Rashneesh, has yet to make their mark on the Pac-12. Following this intra-canonical struggle against BYU, the Utes hope to crack the upper echelon of the southern division of the conference.
Portland State at Washington:
As of Thursday afternoon this game was taken off the Las Vegas boards. It seems that not all of the Washington players will have had their asses re-attached after LSU handed them to them last Saturday night. Head coach Steve Sarkisian has been driving the Husky seamstress squad unmercifully in an effort to have enough fully butted players in place for Portland State. The hope is that once the butts are re-attached, the seamstresses can sew some ACLs back together, as the Huskies have lost so many players to season-ending injuries the waterboy may be forced into the lineup soon, and last we heard Adam Sandler was off making terrible movies elsewhere this weekend.
That's a list of the key matchups for this week.
As always, when I make a pick against the spread, examine the pick carefully and then put your entire mortgage on it and custody of your kids.  It's a sure thing, I am 100% on my picks in the last 11 minutes. Enjoy the ball!  Go Ducks!

CAN YOU HELP US?
The pictures you see of the Ducks on FishDuck.com come from professional photographers that must be paid! Please donate through one click so we have pictures from all the games this fall to use through the year. All previous donations helped to pay our big Web Developing bills recently, and I do appreciate it.
Our staff and the photographers who have thousands of dollars invested into their equipment to provide the high quality pictures do sincerely thank you.   Charles Fischer