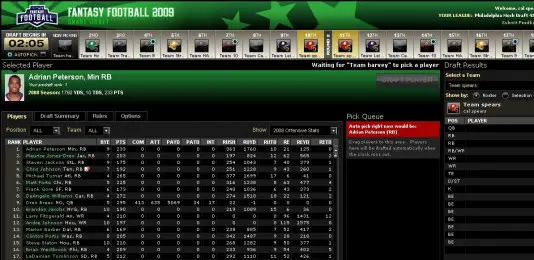 Fantasy Football has quickly transitioned from a nerdy game of mathematics and formulas into one of sports' most popular forms of entertainment, next to March Madness Bracketology. Average fans are given the titles of owners and commissioners, ultimately creating their own franchise with a group of like-minded sports fans craving that added incentive to watch. It's a silly concept, but has truly improved the experience for fans with or without a team to call their own. It's more than just a computer game — it's a culture.
Starting years ago as a baseball concept (see the fantastic ESPN 30 for 30 film "A Silly Little Game" to see the evolution of 'Rotisserie League Fantasy Baseball'), now nearly every sport has fantasy options. There are fantasy options for pro football, college football, baseball, hockey, golf, auto racing, soccer, and just about every other form of athletics imaginable. Beyond just picking individual players, there are now spin-offs of pick 'em pools, elimination rounds, owner challenges, and other ways to have real people determine the outcome of somebody's imaginary team.
Only a very select few amount of wealthy people have the capital to own a professional sports franchise, but with fantasy sports anyone can "own" a team. For some it is an evolution of gambling, for others it is an evolution of sports, a game within the game.
Specific to football, since Oregon doesn't have an NFL team (yet), it seems that a high number of Duck fans here cling to the Seahawks or their own fantasy team on Sundays. But as of late, Duck fans have been able to appreciate their beloved Oregon alumni on Sundays as well.
It is true that a majority of these high-praised athletes from Eugene have yet to become superstars in the NFL. While the dream exists for all who don the Oregon jersey, few will ever get the realistic opportunity to play at the next level, let alone become a household name. This is no slight towards the Oregon football program or actual players themselves, but these kind of things will often happen to athletes and teams besides those from Alabama or Texas.
But what about those few Ducks who have made it to the NFL and cemented their stature among the world's greatest football players? Where do they rank in the league? Should you draft the beloved former Ducks in your fantasy draft?
Here they are, the top 5 former Ducks that YOU should consider drafting, or perhaps claiming on waivers this year in fantasy football.
---
1. Jonathan Stewart
2011 Stats: 142 rush 761 yds 4 tds, 47 rec 413 yds 1 td
2012 ESPN Fantasy Projected Stats: 158 rush 772 yds 4 td, 44 rec 412 yds 1td
Many football analysts believe Jonathan Stewart, who just signed a long-term contract, deserves to be a starting back in the NFL But, in the Carolina Panthers' offense, he is listed as second-string, splitting carries with fellow teammate Deangelo Williams.
Earlier in his career, Stewart saw about 30% of the carries and was featured in short-yardage situations. This worked well for fantasy owners who picked up Stewart in the late-rounds, as he racked up plenty of touchdowns.
He has recently changed into simply the second starter. Stewart is seeing extended lengths of playing time and being used methodically on long drives. Carries are being split right down the middle between him and Williams. In turn, he is seeing less touchdowns, but more rushes. His role as a receiver is coming alive, as he has frequently been used to run a little flat in the backfield or a hitch right off of the O-line.
The biggest reason for his decrease in touchdowns, but increase in role, is due to Carolina's new quarterback, Cam Newton. Newton became quite the ball hog near the endzone, setting a new NFL record for rushing TDs by a quarterback in his rookie campaign in 2011.
Here's ESPN's fantasy football breakdown of Jonathan Stewart's overall outlook and value in 2012
So the decision for fantasy owners has become Stewart or Williams? And, this season the decision should go in favor of the former Duck, despite a recent ankle injury in preseason that may somewhat limit him in the early weeks of the season. As more offensive studs have emerged in Carolina, people question putting him as a starting running back on their fantasy team. But, given his consistent level of fantasy point output since his rookie year in the league, Stewart is still an attractive player to use as your second running back or in your flex (WR/RB) position this season.
Jonathan Stewart is projected to be a 5th or 6th round pick in a fantasy league of 8-12 teams.
---
2. LeGarrette Blount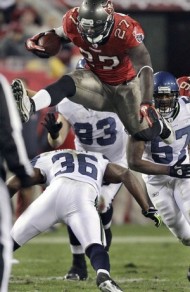 2011 Stats: 184 rush 781 yds 5 td, 15 rec 148 yds
2012 ESPN Fantasy Projected Stats: 122 rush 545 yds 6 td, 14 rec 76 yds
It is rare to see any undrafted player make it to the starting roster on an NFL team. Despite being first-round prototypical talent, his very public post-game events his senior year vs. Boise State triggered a media obsession for months, which led to teams ignoring LeGarrette on draft day, regardless of all the abilities he had displayed on the football field.
Blount managed to make the roster for the Tampa Bay Buccaneers after being cut by the Tennessee Titans in the middle of the 2010 season after some injuries in the Bucs backfield. Since then, Blount has transformed into the big, bruising back he once was at Oregon.
Blount shocked fantasy owners with his high number of carries and goal-line touchdowns early in his NFL career, making him a hot commodity for starting running backs in the 2011 fantasy drafts.
His production did slip a little, as the Bucs struggled tremendously on offense as a whole for the 2011 season, leaving some fantasy owners frustrated after investing their 3rd or 4th pick on him. Blount is now positioned as a back-up to the rookie starter Doug Martin for the 2012 season. Without the starting job, this may cause fantasy owners to pass over LeGarrette due to his lack of guaranteed touches.
It is, however, reported that the Bucs will still look to use Blount in 3rd down and short-yardage situations, and there is no telling whether or not he can surpass Doug Martin and re-claim his role as a starter. Blount may be a little bit of a risk, but there should be no reason not to take him in the bottom half of a fantasy draft to keep on the bench. Then, should an injury occur or he does beat out Doug Martin, a starting running back will be in the back pocket for those who took a low-risk gamble late in the draft.
Legarrette Blount is projected to be a 12th or 13th round pick in a fantasy league of 8-12 teams.
---
3. Ed Dickson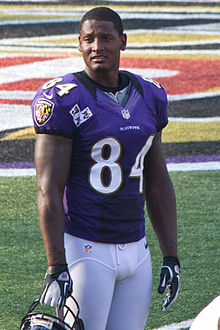 2011 Stats: 54 rec 528 yds 5td
2012 ESPN Fantasy Projected Stats: 51 rec 536 yds 4 td
Ed Dickson may not be a household name in the NFL, but the starting tight end for the Ravens deserves a bit of credit on the field. In 2011, Dickson replaced the successful Todd Heap as the block-first tight end in the Ravens offense.
Since then, he has remained consistent in putting up average numbers with a high quantity of short, across the middle receptions and an occasional touchdown.
In fantasy football, with the exception of a couple superstars (Antonio Gates, Tony Gonzalez, Rob Gronkowski, Jimmy Graham), tight ends are not considered a "make it or break it" position on fantasy team rosters. As the yeomen of the football field, they are tasked to be a hybrid offensive lineman and receiver, sometimes blocking and sometimes running patterns, often as a security blanket last-option dump-off when a quarterback is in trouble.
Tight ends are on par to rack up as many points as a second or third receiver on most teams. Yet, it is key to draft a tight end that can deliver a couple catches every game, and that occasional touchdown. This is where Dickson has found his niche.
He isn't recommend to be a fantasy starter in the tight end slot week in and week out, but Dickson is poised to deliver big in those couple games a year, perhaps against a weak defense. It is only his second season as a starter, and it is reported his role should continue to improve like that of Todd Heap, a former top-5 tight end in the NFL.
So in this 2012 season, he will often be found on the waivers list, but Ed Dickson can still be a solid backup option for an owner's tight end slot on Sundays.
Ed Dickson is projected to go undrafted and remain a free agent in a fantasy league of 8-12 teams.
---
4. LaMichael James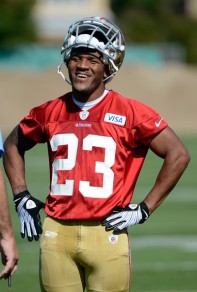 2012 ESPN Fantasy Projected Stats: 38 rush 194 yds 2 td, 37 rec 306 yds 2 td
It is difficult to advertise a former Duck as draftable when he has no starting position or any NFL experience. However, Oregon fans and people in general should immediately forget about the word "bust" when talking about LaMichael James. Conversation over.
But, what about this year? Right now? LaMike's fantasy value hasn't been seriously considered by most owners come draft day, but keep an eye out for him on the waivers list should the 49ers face a weaker opponent or experience some injuries in the backfield.
The 49ers plan to use Lamichael as the 3rd string back and expect to use him sparingly in the slot and as a return man. Think of him as having a bit of a De'Anthony Thomas role similar to last season, with unfortunately not near as much playing time. He's going to produce some fantasy points wherever he's lined up, but he won't turn into a top-round pick without a lot of touches. But those should come in time.
Still, look for James on the waivers list and never rule him out as a bench running back when the last couple picks come around. He has been drafted in a small percentage of leagues thus far.
LaMichael James is projected to go undrafted and remain a free agent in a fantasy league of 8-12 teams.
---
5. Haloti Ngata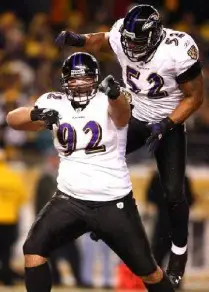 2011 Stats: 64 tack (36 solo) 5.0 sack, 2 force fumb, 3 fumb rec, 5 pass def
2012 ESPN Fantasy Projected Stats: 61 tack (43 solo) 5.0 sack, 2 force fumb, 2 fumb rec, 4 pass def
Rather than just team defenses, single defensive players are used in a decent amount of fantasy football leagues too. They usually offer the least amount of fantasy production compared to an entire fantasy roster, but if the league is using defensive players they're still important.
So, completing the list of potential Ducks to draft is Ravens defensive tackle Haloti Ngata. He is one of the most successful pro Ducks in history, and has a lot to offer from a defensive standpoint for the Ravens, beyond just the individual stats he accumulates, occupying blockers to free up other players to make plays.
What this pro-bowler can do for a defensive-player team is provide a consistent number of tackles. But what's really special about Ngata is his playmaking ability. The uber-talented Ravens defense is famous for its blitzing schemes and ability to create turnovers, and more often than not, Haloti Ngata finds himself in the middle of these plays. So, on top of a consistent number of tackles per game, this player could create some serious fantasy points with the amount of sacks, fumbles, interceptions, etc. that he consistently executes nearly every single game. Defensive fantasy points are harder to come by than offensive, but there will be plenty of chances at points for Ngata this season.
---
In Oregon, fall Saturdays are the true game days – a majority of the state is waiting for the Ducks or Beavers to kick off. But Sundays are a different story. There's no pageantry, or tailgating, or I-5 traffic jam.
Football fans wake up and flock to the computers early in the morning to adjust their lineups and obsess over meticulous stat lines. Without a team to truly call their own, people here often fill the NFL void with fantasy football, vicariously living the dream through those Ducks they previously and so passionately rooted for on Saturdays.
It may not have the same joy as a Saturday at Autzen, but Sundays can fulfill their own niche, and result in its own exuberant cheering from the couch when a close victory in head-to-head matchups is attained on the final plays of the night game. That, or a barrage of swearing when a player smartly sits down at the 1 yard line to run out the clock rather than score a late touchdown that is meaningless in the game, but determined the difference in a fantasy loss. Oh, the agony of fantasy defeat.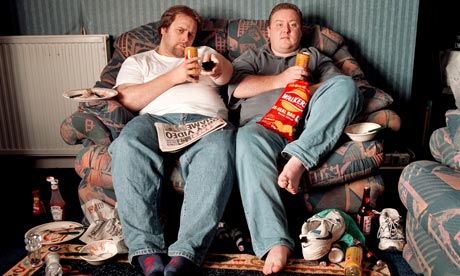 CAN YOU HELP US?
The pictures you see of the Ducks on FishDuck.com come from professional photographers that must be paid! Please donate through one click so we have pictures from all the games this fall to use through the year. All previous donations helped to pay our big Web Developing bills recently, and I do appreciate it.
Our staff and the photographers who have thousands of dollars invested into their equipment to provide the high quality pictures do sincerely thank you.   Charles Fischer