It's only been one week since the 2012-2013 college football season got underway, but already there are surprises littered across the football landscape from sea to shining sea.  It began Friday night in Palo Alto where the JUGGERNAUT San Jose Spartans were upset by Stanford 17-13.  The Spartans, ranked 1,087th in the Sagarin system, were led by quarterback Corky McCorkindale.
Stanford, of course, was led by Notluck Ohcrap-Werescrewed.
Ann Arbor, Michigan saw one of the big surprises on Saturday.  The Wolverines were busy in Dallas getting analy-probed by Alabama.  Bo Schembechler was so incensed by the thrashing that Little Tiny Blue was taking that he literally turned over in his grave.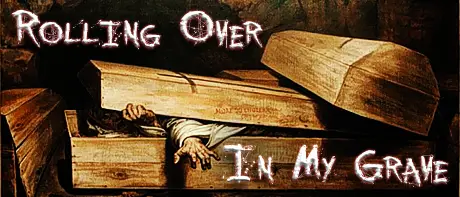 Los Angeles gave us another surprise last weekend.  It was no surprise that USC took down Hawaii handily.  It was no surprise that Lane Kiffin left Matt Barkley in the game long enough that he could pad his stats.  The big surprise was when ESPN revealed that they had already awarded Barkley the Heisman for this year, and told Kiffin that he had to hide it under his goofy beanie.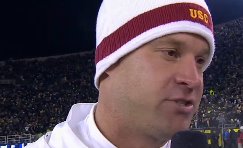 Fans in Tallahassee were a bit taken aback with just how very easy last week's game was for the Seminoles.  The big surprise came when it was revealed that, rather than Murray State University being slaughtered as promised on the game ticket, the Seminoles were actually playing against Murray Slaughter from The Mary Tyler Moore Show.  When reached for comment, FSU coach emeritus Bobby Bowden said, "We've been starting slow.  I suggested they schedule Anne Murray."
East Lansing, Michigan provided a surprise last week as well when Michigan St. beat Boise St. in the game that usually propels Boise St. into the National Championship discussion.  If Boise State had won we would have all been treated to several months of  chest-thumping from Famous Potatoes as they worked their way through a schedule that includes Weber State, Weber Gas Grill State, Webelo State, Web Gem State, and Central Linn High School.  Ah well, Willie Nelson said it best when he sang, "Blue Turf Crying in the Rain."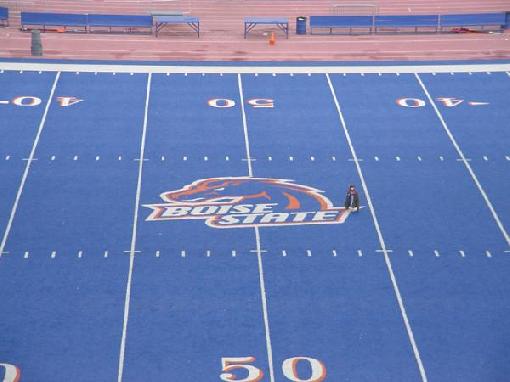 Corvallis provided another surprise as the Beavers game against Nicholls State was cancelled due to the issues that the visitors were having dealing with Hurricane Isaac.  The bigger surprise came when Pac-12 Commissioner Larry Scott announced that, rather than rescheduling the game for a later date, Nicholls State would be awarded a 30-0 victory.  Scott said, "It's September.  Everyone knew that team from Pixley was going to get waxed.  Why not do the right thing?"
Late in the evening last Saturday, the final surprise of the day happened.  It was late in the first quarter of the game between Oregon and Arkansas State.  Redshirt freshman quarterback Marcus Mariota threw an incomplete pass.  The crowd of 56,000+ sat in stunned silence.  Up to that point few had imagined that it could happen.  He just looked that good.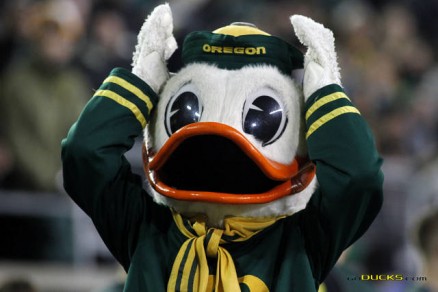 Week Two is upon us. Lou Holtz is doing his diction exercises, wiping away the spittle, and picking Notre Dame to emerge as the champions of everything ever competed in, ever. It's game time, let's kick this baby off!!!

CAN YOU HELP US?
The pictures you see of the Ducks on FishDuck.com come from professional photographers that must be paid! Please donate through one click so we have pictures from all the games this fall to use through the year. All previous donations helped to pay our big Web Developing bills recently, and I do appreciate it.
Our staff and the photographers who have thousands of dollars invested into their equipment to provide the high quality pictures do sincerely thank you.   Charles Fischer