With the season now in full swing, recruiting is really starting to pick up. Every week there are official visitors at Autzen Stadium to experience the Oregon lore first-hand and see the unbelievable facilities.
Most recently, during the weekend of the Arizona game, the Ducks picked up two huge new verbal commitments from two 4-star rated brothers from San Diego, CA, Tyree and Tyrell Robinson, elite athletes who should thrive in Nick Aliotti's defense. With the twins, Oregon now has 11 verbal commitments so far, with a lot left to possibly happen until signing day in February.
Expect eight or nine more verbals by National Signing Day, though the Oregon coaches could probably go over 20 if the right opportunities presented themselves.
Here's a look at where our class currently stands, using the Tier system I created a couple years ago:
Tier-E: 5-star rating by at least one service
Tier-1: 4-star rating by at least two services
Tier-2: 4-star rating by one service
Tier-3: 3-star rating by at least two services
Tier-4: 3-star rating by one service
Tier-5: No 3-star rating by any service
Tier-E: Thomas Tyner – RB (247-4*, Scout-5*, Rivals-4*)
Tier-1: Dontre Wilson – RB (247-4*, Scout-4*, Rivals-4*)
Tier-1: Tyree Robinson – DB (247-4*, Scout-3*, Rivals-4*)
Tier-1: Tyrell Robinson – LB (247-4*, Scout-3*, Rivals-4*)
Tier-1: Evan Voeller – OG (247-3*, Scout-4*, Rivals-4*)
Tier-1: Alex Redmond – OG/OT (247-4*, Scout-4*, Rivals-4*)
Tier-1: Darren Carrington – WR (247-4*, Scout-4*, Rivals-4*)
Tier-3: Johnny Mundt – TE (247-3*, Scout-3*, Rivals-3*)
Tier-3: Chris Seisay – DB (247-3*, Scout-3*, Rivals-3*)
Tier-3: Doug Brenner – OG/C (247-3*, Scout-3*, Rivals-3*)
Tier-3: Matt Wogan – K (247-3*, Scout-2*, Rivals-3*)
This class is shaping up to compare favorably to last years, but on paper at least fall short of the unprecedented haul of 2011, Oregon's best recruiting class ever. For those interested in rankings, I've looked at the numbers, and expect Oregon to finish right around 15th overall, give or take a couple spots.
While there will always be some fans out there who don't understand why Oregon can't bring in top-5 classes, as long as Oregon can consistently pull in top-15 classes, their talent level will remain among the nation's elite, though not at the very top with the likes of Alabama, Florida State, Notre Dame, USC and Texas.
This is to be expected somewhat, as regardless of how great the facilities, coaching, fan base gameday atmosphere, and everything else that makes Oregon so special; there is a decided regional population density issue that will always put Oregon at a disadvantage compared to schools like USC and UCLA surrounded by the top talents in the country within shouting distance of campus.
But if there's anything to be sure of when it comes to recruiting, it's that Chip Kelly doesn't care at all about rankings. As in, he actually does not care, at all. Kelly cares about wins, and he's confident enough to believe he can win at the highest level without top-5 recruiting classes putting a blue chip prep superstar at every position and out-talent opposing teams, Chip instead out-schemes them.
As long as Chip Kelly is the head coach, Oregon isn't going to change its recruiting philosophy in any significant way. That means no begging (see: Lupoi, Tosh). Chip wants guys who WANT to be Ducks. If they need to be "courted" and pampered, they are not worth valuable recruiting resources. Agree or disagree, that's how Oregon rolls.
With that said, let's take a look at some big-time recruits who could end up helping Chip Kelly land his fourth straight top-15 class:
---
Tier-1: John Ross – WR
Long Beach, CA (Jordan HS)
5'11", 175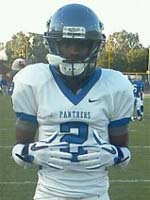 This is a short, quick player who thrives in space. At 5'11" 175, he's not the biggest guy in the world, but he makes up for that by being a dynamic athlete. Ross is a dangerous kickoff return man and projects as a good route runner with elite balance and body control. There have been some Tacoi Sumler comparisons, but those are off-base. Sumler was faster, but Ross has the quickness and suddenness that Oregon covets, more akin to Bralon Addison.
Ross is visiting this Saturday against Washington, and it wouldn't surprise anyone if he committed. Oregon has proven that their offense will get the ball into the hands of the playmakers, regardless of age or size. It can't hurt that the Ducks are one of college football's elite programs and there's no one better offensively, this just seems like a perfect fit. Expect a quack, especially since he's about to watch the other school in his top-two get blown out by 30 when the Huskies get pummeled in Eugene.
Tier-1: Mike Mitchell – MLB
Plano, TX (Prestonwood Christian HS)
6'4″, 225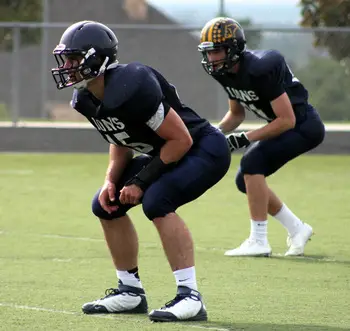 Simply put, this Texas beast is one of the best linebackers in the country. All you need to know about him is that his nickname is "The Abusement Park." It's accurate too, Mitchell is a complete savage. He plays like he's trying to kill someone, which is ironic because off the field he's a humble, high-character kid.
In a game two weeks ago, Mitchell had 21 tackles, four forced fumbles and a 99-yard kickoff return TD. He's everything teams look for in a linebacker recruit: strong, athletic and productive. He's also a high-character guy who's a leader on and off the field. He's coveted by many elite programs, and lately, Alabama has been making a strong push.
At first, Oregon was a serious player for Mitchell, but for some reason things have cooled down. It sounds like they're back in the race, along with Ohio State, Oklahoma, Florida State, Texas A&M and the aforementioned Alabama Crimson Tide. He won't be an easy recruit to land, but chances improve if Oregon can get Mitchell on campus. It doesn't seem likely, but call it a gut feeling; I think Mitchell may still end up at Oregon.


Tier-2: Myles Jack – OLB
Bellevue, WA (Bellevue HS)
6'3″, 230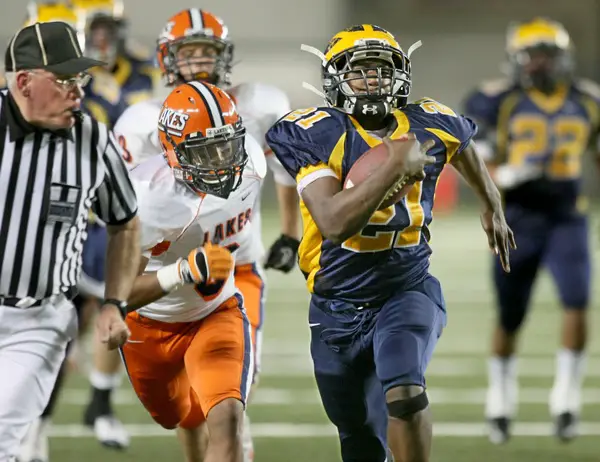 Not sure why this guy isn't an unanimous 4-star. He's got the speed, athleticism, size and frame to be a star. One talent evaluator I deeply respect absolutely loves Jack and thinks he's one of the most underrated players in the country. He might take some time to develop, but his size and explosiveness projects well to the next level.
Jack committed to UCLA early in the process, but there are whispers that he's wavering a little bit. There's enough smoke to expect to see a fire sooner or later. Jack has never been shy about his great relationship with linebackers Coach Don Pellum, and that could pay huge dividends. If Oregon can get Jack on campus, all bets are off. Oregon has recently commented about not hosting players committed elsewhere, but consider this guy an uncommitted prospect despite his UCLA verbal, and think Oregon has a good shot at landing the talented linebacker.
This commitment would be particularly significant because of Jack's close relationship with high-school teammate Buddha Baker, a 2014 Oregon target. Baker could be one of the top athletes in the country next year. Recent rumors suggest that Jack and Baker have been flashing the "O" during their high-school games, and that some close to the program believe both will be Ducks. It's impossible to know whether or not these rumors have any merit, but it's certainly exciting to think about.

Tier-3: JD Hinnant – OG
Fountain Valley, CA (Fountain Valley HS)
6'5″, 260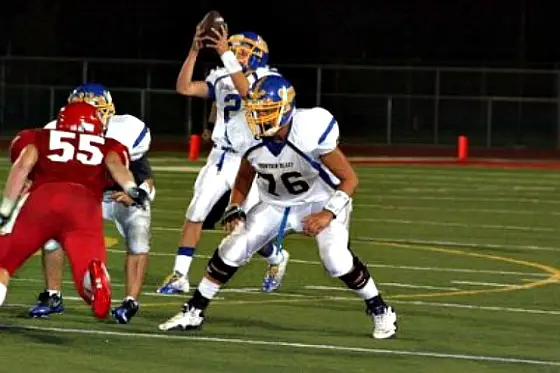 Hinnant is a prototypical Oregon lineman who the Ducks have been after for awhile. He's got the size and athleticism to play in Oregon's offense, especially on the inside. He's got long arms, quick feet and the size to be a special D-1 lineman. With more time in the weight room, Hinnant could develop into a great player.
Not sure what to make of Oregon's chances just yet, but Hinnant is scheduled to visit on November 17th against Stanford. Don't be surprised if he ended up at Oregon after the visit. He's had a commit-able offer for a long time and has already unofficially visited. Cal and Nebraska round out Hinnant's top-three.
---
Certainly these four are not the only measuring stick between a successful class and a great one, but considering Oregon's needs and existing class, these four appear as the prime targets needed to round out the 2013 class to lead the Ducks to success for years to come.

CAN YOU HELP US?
The pictures you see of the Ducks on FishDuck.com come from professional photographers that must be paid! Please donate through one click so we have pictures from all the games this fall to use through the year. All previous donations helped to pay our big Web Developing bills recently, and I do appreciate it.
Our staff and the photographers who have thousands of dollars invested into their equipment to provide the high quality pictures do sincerely thank you.   Charles Fischer