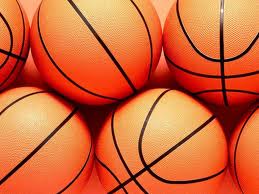 Can you believe that it's time to be watching basketball again?  It doesn't seem so long ago that we were tracking how our beloved Ducks were performing in the NIT!  The ride is about to start and if you're like me then you're eager to see our Ducks play and get into the post season.  What's in store this year?  Will the Ducks continue to improve and make an appearance in the NCAA tournament this year?
The season for the 2012-2013 Oregon Mens Basketball program begins next Monday, Oct. 29.  That will be our first look at some actual play, because if you went to Matthew Knight Madness you know that the basketball portion of the night was long on fluff and short on any kind of basketball.  I went to see the scrimmage after a volleyball game in Ernie Kent's last season, and it was a real scrimmage. This was not, and was a bit of a disappointment for me. The volleyball team had an outstanding match, however, so it was a fine cap to the evening, even if the most entertaining part of the basketball presentation was the commercials!
So until we actually see some real play we're going to be forced to look at some differences between this year's and last year's teams in anticipation of sneakers on hardwood.  This year's team will have noticable differences; Carlos Emory, Jonathan Loyd, Nicholas Lucenti, EJ Singler, and Tony Woods are the only players returning from last year's squad.  You're going to hear about how this year's team is taller, but that's a conditional assessment – last year's departing players averaged 6′ 6.25″ while the new players replacing them average 6′ 5.9″!  What we're going to be looking for, then, is how much more athletic our players in the 6′ 5″ – 6′ 10″ range will prove to be vs. the players who have now departed.  The first two exhibition games will give us some clues as to how well the new players will gel with our core of Singler, Emory, Loyd, and Woods.
The answers we're looking for won't become apparent before the next two games, both of which are exhibitions, on Mon Oct. 29, and Mon Nov. 5.  Single game tickets are now available and many games have significant reductions from last year's ticket prices.  There are also two package deals available: the Weekend Warrior plan is suited for Saturday games and starts at $63, while the Pick-6 Mini Plan lets you choose 6 games, 3 of which are non-conference and 3 of which are conference games.
Dana Altman has been steadily improving the Ducks basketball program.  Will that translate into a NCAA tournament berth this year?  That's the hope; that's why Matthew Knight Arena was built and that's why Coach Altman was brought here.  Because this year's team remains an unknown quantity it is premature to try to prognosticate with any kind of firm conviction.  We'll have a much better idea of where this team stands after non-conference tests against the likes of Vanderbilt, Nebraska, and Nevada.  All 3 of these games are here in Eugene, and you owe it to yourself to witness what looks to be a promising season against solid, quality programs such as these!
We will see you at Matt Court on October 29!  GO DUCKS!!!!
Carl (Editor and Writer) has been an avid fan of the Ducks for nearly 20 years. He worked in a great variety of professions, as well as being a business owner and manager, before lending his talents to the Fishduck team.
Carl does writing, but is mostly behind the scenes at Fishduck, in providing management and vision support, and as the Publisher and Senior Editor.
Daily Articles NO MORE on FishDuck
Please see this explanation right here… and to learn about the impact of FishDuck on so many–check the summary right here.  I will be writing intermittently on FishDuck (as the mood strikes) this summer, and a couple of times a week during the football season, and those articles and analyses will be posted here on FishDuck, and the links to my articles will also be available on the new site PuddleHuddle, when it is up soon.
New at FishDuck? Learn about the site right here!
Our 32 rules can be summarized to this: 1) be polite and respectful, 2) keep it clean, and 3) no reference of any kind to politics. Easy-peasy!
Take note though, there are NO STRIKES, NO WARNINGS, and NO SLACK given. Violate the rules and you are gone, as this is what the 99% who post superb comments want. (The Ban could be for weeks, months or permanent) For the less than 1% out there who do not have impulse-control … as you write your comment that violates our rules, ask yourself, "is this worth getting banned over?"
FishDuck members….we got your back.  No Trolls Allowed!