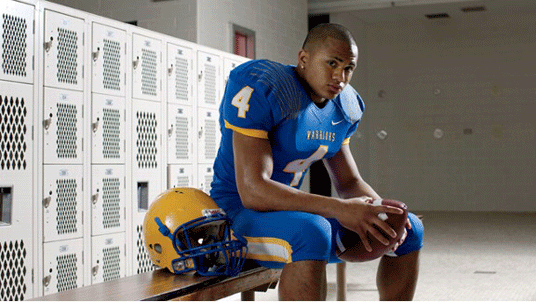 For Duck fans who haven't been hitting refresh on their Twitter every 30 seconds for the past 36 hours, here's what you missed:  Thomas Tyner, senior running back for Aloha (OR) High School, announced on Twitter that he was re-opening his recruiting process, and decommitting from Oregon.  His decision is likely based on an Oregon Football policy that prohibits commits from taking official visits with other schools.  That didn't stop people from attacking Tyner and his decision via Twitter and various message boards; slandering him as a me-first diva and calling him names that, in the words of Douglas C. Niedermayer, were "so profound and disgusting that decorum prohibits listing them here."
Clearly, Tyner must have some really traitorous, terrible things to say about Oregon while decommitting to elicit such vitriol…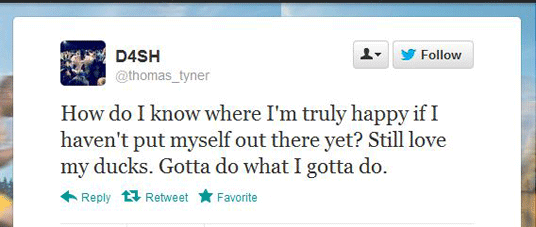 Oh.
Instead of admiring an 18-year-old for having the mental acuity to properly weigh a decision he made last November, a small faction of fans attacked Tyner's decision as an act of betrayal.  Yet so far, Tyner hasn't said a single word to indicate he will attend any school other than Oregon, merely that he wants to visit other schools.  For the amount of work a player of his caliber has put in, to want to take advantage of having the opportunity to visit a city like Los Angeles (and UCLA's eighty yard practice field) for free (as all official visits are paid for by the university providing them) is one a teenager can hardly be expected to pass up.
When we see former players at Autzen Stadium on Saturdays in the fall, we forget how unique an experience that is for them.  While fans and students alike get to attend as many games as they can get to; for current players, every single game day is a work day for them.  How many other students have to work during every single football game all four years they are in college?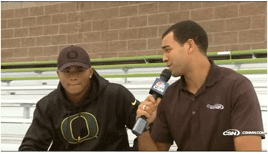 If a player is going to have to work every fall Saturday for the duration of his collegiate career, giving their decision due process is the least we should allow them to do.
If you want to hate someone in all this, hate Jeff Tedford.  He started following Tyner on Twitter almost immediately after the announcement.  Hate Mike Riley for getting Oregon State good enough again to re-inject the Beavers into the conversation.  Or hate the UCLA coordinator who kept in touch with Tyner this whole time, a name you may recognize: Marques Tuiasosopo.  Just don't hate Thomas Tyner.  He is a high school senior with a huge decision to make, one he has to make alone.  Fans can't do anything to bring him to Eugene.  All they have the power to do is push him away.

Want to Watch Oregon Games on your computer?
If you do not get all the channels that have the Oregon Football games, or simply want to be able to watch the game over again as you don't have the space in the DVR to hold all the games?
Contact me by email: charles@fishduck.com and I can help.  We have fans across the nation and internationally watching the games 24/7/365 and I wish that for everyone.  Charles Fischer