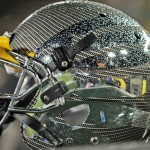 I do not know about everyone else but I think Saturday's game gave me a few grey hairs and brought me within reach of a heart attack. I honestly felt a little sick to my stomach as I watched Stanford's field goal sail through the goal posts. In that one moment, the Ducks went from being national championship contenders to potentially not contending for the PAC-12 championship anymore.
From the start, Saturday's game felt a little off. It felt as if both teams could not score and neither offense was having a good day. It seemed to be enhanced for Oregon with Mariota's first lackluster performance, and a combined 14 punts between both teams (Oregon 8, Stanford 6). The Oregon defense managed to create opportunities for their offense, but what they generated were not capitialzied on. Mariota's last throw in overtime showed how scattered the Duck's offense seemed to be when the communication between him (Mariota) and Huff broke down and the throw went way outside.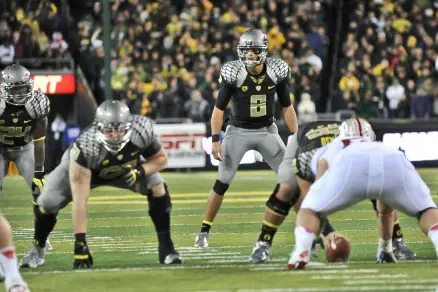 I doubt anyone was sitting down as Alexander Maldonado, Oregon's junior kicker, came onto the field to try for a 41-yard field goal that would give the Ducks an edge as they tried to stop Stanford. When the kick missed, the entire stadium had a feeling of sudden deflation that was quickly overcome by typical Autzen loudness as fans got up and cheered the Oregon defense on.
As soon as the game was over; I saw what seemed like the entire student section and good portion around them, sitting dumbfounded and in disbelief. All were trying to wrap their heads around the fact that the perfect season was over, and most likely their national championship hopes. Fans, players, and coaches were hurting.
Then Sunday's BCS rankings came out, and we discovered that it truly was not as bad as it originally had seemed. Both the human polls (USA Coaches & Harris) have the Ducks ranked at #4, or as the third highest ranked one-loss team. The BCS has the Ducks ranked at #5, behind undefeated Notre Dame and one loss Alabama, Georgia, and Florida.
If the Ducks manage to still be ranked #5 in BCS by the end of the regular season, they would probably get an at-large bid for a BCS bowl.
What next, you ask? One of the biggest things to come out of Saturday's game was the fact that Oregon no longer controls its own destiny. If the Ducks want to get to the national championship game they are going to need help. The same holds true with the PAC-12 championship game. Oregon needs some teams to start losing, and that leads us to our games to watch.
Games to Watch
#1 Notre Dame @ USC (8:00 PM ET, ABC, Saturday November 24, 2012)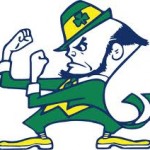 Losses by both Oregon and Kansas State on Saturday have left the Irish as the only undefeated team still in contention for the title. The only thing Notre Dame needs to do to have a place in the national championship game is to beat USC, since the Irish play as an independent and doesn't have a conference title game to get through. USC, a team many thought would be playing for the national championship, has nothing to lose. The Trojans are 5-4 in the PAC-12 and are no longer heading to the PAC-12 championship as the South Division leader. A loss here by Notre Dame would knock them from the title talk and move Oregon that much closer to the top.
Projected Winner – USC
Throughout the season I've said that I don't think Notre Dame is that good of a team overall. They've had quite a few close calls but they've made it this far so they obviously know what they are doing. Notre Dame's defense is probably one of the best in the country, but their offense doesn't always show up to play. USC is a team that will force you to show up right from the beginning. The Trojans defense is strong and knows how to stop offenses like the Irish, while their offense is loaded with stars like Lee, Woods, and Barkley (though we don't know the status of his injury). Once the Trojans get settled into a rhythm, they are hard to stop.
Auburn @ #2 Alabama (3:30 PM ET, CBS, Saturday November 24, 2012)
Georgia Tech @ #3 Georgia (12:00 PM ET, ESPN, Saturday November 24, 2012)
#4 Florida @ #10 Florida State (3:30 PM ET, ABC, Saturday November 24, 2012)
The story is the same with all three games. The Ducks need 2 of these three teams (Alabama, Georgia, Florida) to lose. I don't think we are going to get an upset in the Alabama game, as Auburn is winless in the SEC, but Georgia and Florida both play decent teams. Florida and Florida State are both one-loss, which should make for an interesting game. Georgia Tech is a good team who would become bowl eligible with a win, which provides ample motivation for the Yellow Jackets to defeat Georgia.
#8 Stanford @ #17 UCLA (6:30 PM ET, FOX, Saturday November 24, 2012)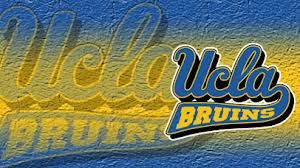 Lets put it this way; Oregon needs Stanford to lose to gain a place in the PAC-12 championship game. If the Cardinal were to win, we would get to see a repeat of this game the very next week in the PAC-12 Championship game, as UCLA has already secured it's spot representing the South division. I'm sure we'd all hate to see the same game two weeks in a row, which is added fuel to prayers for a Stanford loss.
Projected Winner – UCLA
The Bruins are a good team that has been getting better as the season moves along. They've turned in some impressive performances all through the season and seem to be hitting their peak right as they play Stanford. UCLA's offense and defense has been melding together great and they've been playing a complete game.
Side Note
As a diehard Duck fan, I will be the Trojans, Yellow Jackets, Seminoles, Tigers and the Bruins, number one fan. If these teams can manage the upsets, Oregon will be once again in the title game.

Pat Pannu (Editor and Writer) is a recent graduate of the University of Oregon. Pat's been a crazy Duck fan since she moved to Oregon in early 2004 and has been 95% of all home games since the 2005 football season. She loves to talk about sports though those talks somehow always end in arguments. Pat loves to hear other's view of the sports and teams that she loves and can't wait to hear from you all. Follow her on twitter @patpannu
THREE FishDuck Promises to Readers…
We will be the cleanest Oregon site with no ads or videos starting up to annoy you.
We will be the easiest Oregon site for mobile (Cell phone and Pad) users, as we want it fast for you.
We will be the safest Oregon site for everyone, as we monitor comments and assure that everyone is polite to all. (And we do want all your opinions!)
Simple, clean, safe and fast!