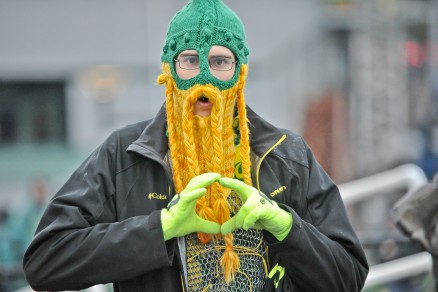 I cannot say that I am surprised with the results of last weekend's games, especially as they pertained to the Oregon schedule. Most of them called for "upsets" that were long shots, and were mostly made up of diehard Duck fans' dreams of a national and conference title. Now that the dust has settled on the final weekend of the regular season, we are left with a few certainties to come to terms with.
First, is that Oregon is not going to be playing for the national championship game. Those spots will go to #1 Notre Dame and the BCS #2 after next week's SEC championship game (Alabama or Georgia).
Second of all, the Ducks will not be playing for the PAC 12 conference championship as the North division champions after Stanford beat UCLA to cinch the North division berth. This sets up a rematch of the two teams in the PAC-12 Championship game next week in Palo Alto, as Stanford has won the right for a home game.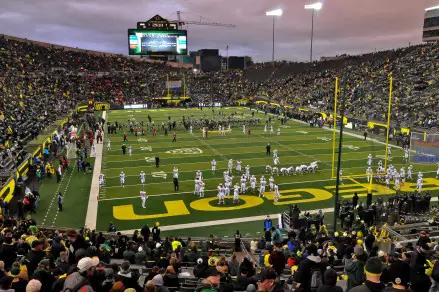 Finally, Oregon will still be going to a BCS bowl game! The Ducks are ranked #5 in the country right now and will get an at large BCS bowl bid. As a result of two SEC division champions being ranked higher than Oregon before the SEC championship, Oregon is guaranteed to move up one spot (replacing Alabama or Georgia). That would push the Ducks into the four position and an automatic BCS bowl, which will most likely be the Fiesta (for which Oregon has a 1-0 record).
I know as Duck fans we are disappointed to not be playing in the PAC-12 or the National Championship, but how many other teams get a #5 (potentially #4) ranking and a BCS bowl as a consolation prize? How many teams are still regarded as one of the best teams in the country? How many teams have fans like the Ducks? That last question is a trick question because as we all know, there is no fan like a true Duck fan.
As the season draws to a close, we are left with no Duck game to watch this week. What is a smart and well-informed Duck to do? Lets look at our games to watch.
Games to Watch
SEC Championship Game
#2 Alabama @ #3 Georgia (4:00 PM ET, CBS, Saturday, December 1, 2012)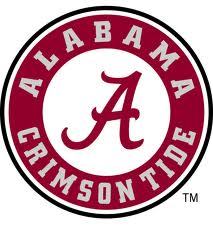 The SEC championship game will determine who will play Notre Dame in the national championship game. Georgia, after being demolished by South Carolina early in the season, has found its stride of late. The Bulldogs also have one of the best defensive players in the country in Jarvis Jones,who could be picked number one over all in the NFL draft come April. So if you're a fan of a struggling NFL team like the Jacksonville Jaguars…wait I'm kidding, the Jaguars don't have any fans. Alabama, outside of that one loss against Texas A&M, has a strong defense and a decent offense.
Projected Winner – Alabama
Its kind of hard to pick against Alabama when the Crimson Tide have been playing as well as they have. I don't think Georgia's offense has what it takes to score against the Tide defense, and while Jarvis Jones is a beast, he can't hold off the entire Alabama offensive line on his own.
Others to Watch
PAC 12 Championship Game
#16 UCLA @ #8 Stanford (8:00 PM ET, FOX, Friday November 30, 2012)
This should be a game to keep a eye on just to see who goes to the Rose Bowl. Whichever team wins will need to be prepared to represent the PAC-12, as the conference will again have two teams in BCS bowls. If it's Stanford, let's hope they can hold up their end this time!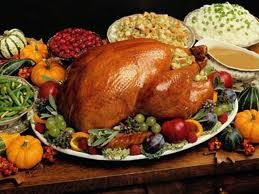 *Side Note*
Jai and I hope that you all had a great Thanksgiving with your families, filled with lots of laughter and love. We are so thankful to be able to write this every week and get all the feedback that we do. If we could do this everyday, full time, we would; but you guys make all the time and effort we put into this worthwhile. Thank you from the bottom of our hearts.
Happy Holidays.

Pat Pannu (Editor and Writer) is a recent graduate of the University of Oregon. Pat's been a crazy Duck fan since she moved to Oregon in early 2004 and has been 95% of all home games since the 2005 football season. She loves to talk about sports though those talks somehow always end in arguments. Pat loves to hear other's view of the sports and teams that she loves and can't wait to hear from you all. Follow her on twitter @patpannu
SIGN UP for the New FishDuck Commenting/Posting System!
The first step toward some big additions to the site is moving away from the Disqus system, to our own new commenting/posting system for the great discussions below the articles.  Signing up now will automatically have you registered in the new forum that will be released in the next three weeks.
It takes a minute is all, and will allow us to continue our amazing discussions of Oregon Sports in a new format that will allow more flexibility over time as we add features.  Sign-up now!  
Mr. FishDuck