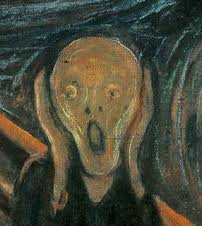 We're getting ready to enter the final 3rd leg of the 2012 football season. We've heard the "experts," and heard the prognostications about how the BCS standings will be shaping up. The media is coy about where our Ducks will fall in the pecking order, and many are cautiously optimistic about Oregon's chances to be in the BCS title game, should the current unbeatens remain that way.
Don't blame Duck fans if we're nervous. Don't blame us because we actually remember a little bit of history. We remember your harrumphing about USC. We saw the puddles of drool forming while you foamed at the mouth, delerious in your proclamation of the USC Trojans as the #1 team in the nation at the outset of the season. You used your powers of intuition and logical examination of the strength of every team in the nation, and decided that mighty Troy was the team to beat. How did that work out for all of you?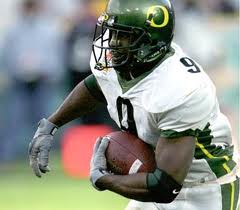 We remember Nebraska. It's still fresh in our minds, a second-rate Huskers teams charging fully backwards into the BCS title game with Miami. The BCS screwed with us, and we took our frustrations out on Colorado. Our only regret in defeating Colorado in the Fiesta bowl was that we couldn't smack the hated Neuweasel with them. Smack them we did, though. They haven't been the same – such is our anger.
We as Ducks have not, will not, forget history; be it this season or of seasons past. We're not comforted at "expert" predictions that Oregon will reach #2 this year, even if we're undefeated. Make no mistake – we're confident in our Ducks. We've always known what our Ducks can do. We're not confident in the "experts." We're not confident in the BCS. We've ridden your carousel before, and your spin was so swift that it made us vomit.
Alabama is a shoo-in to the title game should they remain undefeated. After all, don't they play in the SEC? Isn't the SEC just another NFL league, replete with such stalwarts as Vanderbilt and teams from the great state of Mississippi? My apologies; that was rather bush-league. We know Alabama can hang with an NFL team, if nothing else because you yourselves have declared it so.
Really, what we're talking about is the #2 spot. It's the Ducks against Kansas State and Notre Dame, should all remain unbeaten. I know that if all remain unbeaten then the likes of homers such as Mike Golic and Lou Holtz will proclaim from the sacred mountaintop that it is the Fighting Irish's birthright to be in the title game. I expect it, and you should too. I also know that if Kansas State remains unbeaten then the Wildcats loyalists will declare "But the computers say 4B616E736173205374617465!" Expect it!
The Ducks, however, have a some things in their hip pocket that will propel them over the edge in a contest against ND and K St. First, and foremost, is that the Ducks have a conference championship game to play that the others don't. Should all remain undefeated when all is said and done, 13-0 is going to trump 12-0 — pure and simple. Next, we have the Greatest Offense In The Universe. We'll clean up on offense and dare our opponents to keep up. Finally, we have enough defensive depth to withstand our current rash of injuries, defeat our opponents, and get rested for the title game. Last year when we played USC, we were at our worst mainly due to injuries. You're witnessing the same trend this year; and just like last year, we'll be rested enough come title game as to be fully rested and ready to take home crystal. You heard it here.
The only caveat: We have our hand over the panic button, because we remember our history.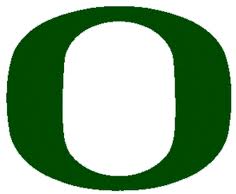 GO DUCKS!!!!
Carl (Editor and Writer) has been an avid fan of the Ducks for nearly 20 years. He worked in a great variety of professions, as well as being a business owner and manager, before lending his talents to the Fishduck team.
Carl does writing, but is mostly behind the scenes at Fishduck, in providing management and vision support, and as the Publisher and Senior Editor.
Daily Articles NO MORE on FishDuck
Please see this explanation right here… and to learn about the impact of FishDuck on so many–check the summary right here.  I will be writing intermittently on FishDuck (as the mood strikes) this summer, and a couple of times a week during the football season, and those articles and analyses will be posted here on FishDuck, and the links to my articles will also be available on the new site PuddleHuddle, when it is up soon.
New at FishDuck? Learn about the site right here!
Our 32 rules can be summarized to this: 1) be polite and respectful, 2) keep it clean, and 3) no reference of any kind to politics. Easy-peasy!
Take note though, there are NO STRIKES, NO WARNINGS, and NO SLACK given. Violate the rules and you are gone, as this is what the 99% who post superb comments want. (The Ban could be for weeks, months or permanent) For the less than 1% out there who do not have impulse-control … as you write your comment that violates our rules, ask yourself, "is this worth getting banned over?"
FishDuck members….we got your back.  No Trolls Allowed!