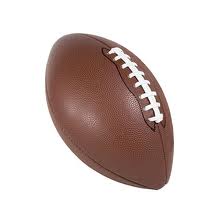 With National Signing Day creeping closer every day, Oregon is in good position to close strong. Oregon is still in serious contention for multiple blue chip prospects, such as: Derrick Green, Tarean Folston, John Ross, Max Redfield, Gareon Conley, Mike Mitchell, Peter Kalambayi, Myles Jack and Danny Mattingly. Adding a few of the aforementioned players would go a long way towards making this Oregon's 4th consecutive top-15 recruiting class.
As it currently stands, here's how Oregon's class looks using my tier system:
Tier-E: Thomas Tyner RB
Tier-1: Dontre Wilson RB
Tier-1: Darren Carrington WR
Tier-1: Tyree Robinson CB
Tier-1: Tyrell Robinson LB
Tier-1: Alex Redmond OG/OT
Tier-1: Evan Voeller OG
Tier-3: Johnny Mundt TE
Tier-3: Doug Brenner C/OG
Tier-3: Chris Seisay CB
Tier-3: Matt Wogan K
The class size isn't likely to be above 20, so that leaves 8 or maybe 9 open slots. To put things into perspective, Oregon will need to land four more Tier-1 players if they want to end up ranked in the top-15 at the end of the year. While it's certainly possible, it's not a certainty like it has been in years past. Don't be surprised if Oregon ends up ranked around 20th.
And what's a recruiting article without the obligatory "the coaches don't care about rankings" statement? Well, the coaches don't care about rankings. That said, don't fool yourself into believing that Oregon has been winning without talent. Entering the season, Oregon had the 2nd most talented team in the conference based on recruiting rankings.
What's clear is that the Oregon staff is unparalleled in terms of finding and developing talent. If the coaches go after a player who isn't highly ranked, it's because they see something special. This is becoming all the more true as Oregon garners interest from an ever-increasing pool of blue-chip talent.
Players like Marcus Mariota, Kenjon Barner, Daryle Hawkins, Taylor Hart, Wade Keliikipi, Kiko Alonso and Avery Patterson were all largely overlooked by most or all recruiting services. Now when I say "overlooked," I mean that none were better than" three-stars" coming out of high school. Obviously, all have outplayed that assessment. The coaches saw something they liked in each of those players and have already received significant production out of each. If those players are any indication, incoming "Tier-3" guys like Mundt, Brenner and Seisay all have a lot to be hopeful for. Let's take a look at a few more under-the-radar recruits whom the staff is still pursuing:
Tier-3: Austin Hooper DE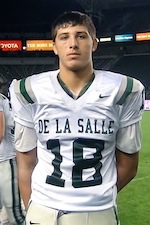 Hooper is a big strong guy with a serious frame. He already plays with a lot of power. Very good at holding his ground against the run. Sheds blocks with ease. Has the ability to push the pocket back. Not an elite athlete but would be perfect for the DE/DT spot in Oregon's defense — think Taylor Hart.
Don't be surprised if Hooper picks up a fourth star by the end of the year. ESPN has already jumped on the bandwagon, which is rare considering how regionally biased their rankings are (it's called SECSPN for a reason). Hooper seems like a difficult recruit to get a solid read on. His official visit will be critical. Right now, it's down to Notre Dame, Oregon and Washington.
Odds: 40%
Tier-3: Victor Egu LB
Egu is a big linebacker who does a great job of diagnosing plays and working through traffic to get around the ball. Could add even more strength. Will probably end up playing around 240+ pounds. Looks natural in coverage and shows an ability to rush the passer as well. Egu could play any of Oregon's three linebacker positions. He's going to be a stud.
Austin Hooper's teammate, the Ducks were on Egu early. Coach Allioti's brother is the head coach down at De La Salle so the coaches were likely privy to some good information before making an offer. Since Oregon made their interest known, the majority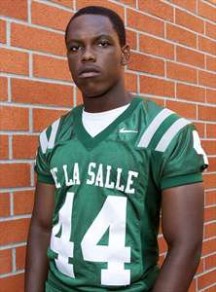 of the conference has offered and it figures to come down to an Oregon/Cal/Washington battle for the talented linebacker.
I think he's been an Oregon lean all along, but I also won't be surprised if he ends up in Seattle. Never underestimate Tosh Lupoi. The guy is a recruiting wizard.
Odds: 60%
Tier-5: Daniel Etuale DT
This is a player who, literally, came out of nowhere. He hails from the island of Samoa, which immediately catches your attention because of how many solid players that little island produces. He's still very raw, but the coaches love his combination of size and quickness. He plays a lot of tight end so you know he can move.
The coaches have offered, but are waiting on test scores to see if he would even get into school. Etuale seems confident that it won't be an issue and has expressed his desire to play for the Ducks. If his scores are high enough, he's a lock.
Odds: 90%

Want to Watch Oregon Games on your computer?
If you do not get all the channels that have the Oregon Football games, or simply want to be able to watch the game over again as you don't have the space in the DVR to hold all the games?
Contact me by email: charles@fishduck.com and I can help.  We have fans across the nation and internationally watching the games 24/7/365 and I wish that for everyone.  Charles Fischer