Dear Coach Kelly,
By now most Duck fans seem resigned to the notion of the Fiesta Bowl being your last game as Oregon's coach. In the media and at the proverbial water cooler, your visor has long been packed for the National Football League. And that's a compliment to all that you've accomplished here: taking our Ducks to four straight BCS bowl games, coming within a hair's breadth of the national championship, and winning a Rose Bowl. Assuming the pending NCAA penalties aren't catastrophic (no forfeited titles or wins, no bowl ban), there's no other time in the history of Oregon football that really even comes close.
Make no mistake: you've more than earned your right to try coaching on the biggest playing field. It doesn't take a smitten Duck fan to acknowledge your esteem throughout the football world as one of the great minds the game has ever produced. As Sports Illustrated once wrote, what Bill Walsh was to the west coast offense, you arguably are to the spread. There's no such thing as talk about Oregon football these days without speculation about your NFL future—not whether you'll go, but which team you'll go to. Your imprint can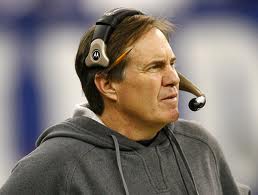 already be seen across the league, from the Patriots going up-tempo after a Belichick-Kelly mind meld to the 49ers, Seahawks and others making ample use of the zone-read option. Those last two teams are coached by old adversaries of yours, Jim Harbaugh and Pete Carroll, who used to insist on pro-set offenses even in college. But even they see the handwriting on the wall, and if they can prosper in the NFL, we know you can too.
But while coaching in the pros is inevitably a challenge you will seek, I'd like to argue that it's not the ultimate dragon for you to slay.
Part of what makes you extra special as a coach is your fearlessness, your willingness — even outright desire — to embrace the toughest challenge, no matter what people think. The other team stops our inside zone-read on first down? Run the same play three more times. A fan harangues you, asking for his money back after a tough loss? Fine: you write him a check and call the bluff. Fourth down in our own territory? Go for it. You don't have the nickname "Big Balls Chip" for nothing.
For that reason, I'd like to issue you a challenge that's bigger than anything you could ever accomplish in the National Football League. The thing is, with the inherent parity that exists in the pros today, even winning a Super Bowl with the lowliest and most long-suffering of championship-starved franchises — be it the Cleveland Browns, the Detroit Lions or the New York Jets — would be less of an accomplishment than winning a college football national championship with the University of Oregon.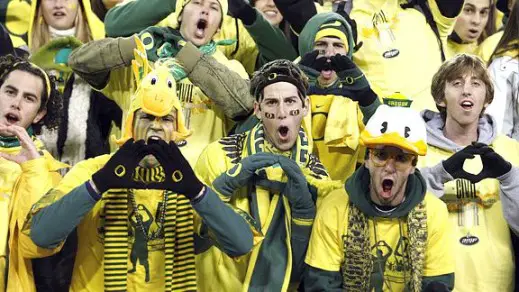 Today we Duck fans have a high opinion of ourselves. We bask joyfully in the respect that the program enjoys thanks to the success you helped bring, building on the foundation laid by coaches Mike Bellotti and Rich Brooks. Fans around the country see no greater offense in all of college football, and they marvel at the speed and innovation that Chip Kelly's Ducks in particular have become known for.
Yet let's not forget that Oregon was, is and will always be an underdog, a middle-weight fighter swinging in the heavyweight rounds.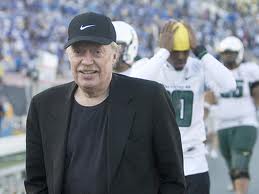 Yes, we may benefit from the hundreds of millions that Phil Knight has generously bestowed upon the program. We may enjoy one of the best and most raucous stadium environments in the country. But Oregon, unlike all the other teams competing at the highest echelons of BCS-level college football — Alabama, Notre Dame, Ohio State, Michigan, Florida, LSU, Texas, Oklahoma USC — lacks a hotbed of recruits in its back yard. With apologies to greats like Joey Harrington, Mel Renfro, Troy Polamalu or Ndamukong Suh, the state of Oregon produces vastly fewer top-caliber players than Florida, California, Texas, Pennsylvania or Alabama. We also lack that kind of winning tradition. Though the Ducks have much to be proud of, especially over the last twenty-five years or so, we still have only two BCS bowl wins in the last 95 years and no national championships. Though our recent past has been golden, most of our history is one big struggle to get to .500 football.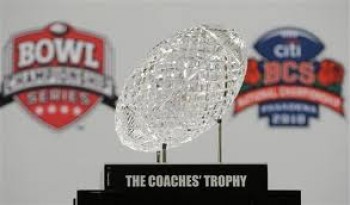 But with a national championship, our very DNA as Ducks would be changed forever, and it would be a transformation overshadowing even the most celebrated feats in Canton, Ohio, at the Pro Football Hall of Fame.
At first I wasn't going to write any of this, because I didn't want to simply say, "Don't go because WE want a national championship." But then I remembered that the Ducks still have one thing to offer you that the Philadelphia Eagles and all the other teams that will come calling can't: the ultimate challenge.
Beyond money or fame, Coach Kelly, I believe you need the biggest undertaking your big football brain and ego can find. In the long run, that will mean leaving Eugene for a bigger city, and leading mature men instead of 19-year-olds. Even so, don't forget the power of the counter-intuitive move. Everybody has you with more than one foot out the door, but you know and I know that there is unfinished business at Oregon.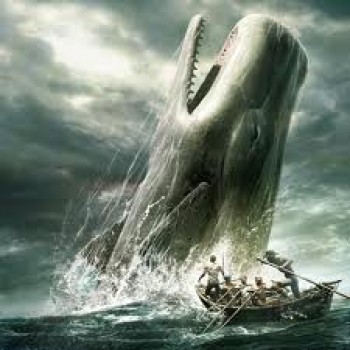 You come from New England, where seafaring tales like Moby Dick once provided America's first great national mythology. So let's put it this way: are you captain enough to slay Oregon's white whale, or will you — like ordinary coaches — simply go to look for a bigger ship? If you truly are the legend you've so far shown yourself to be, winning the Ducks a national championship is worth sticking around for, and it's just the kind of counter-intuitive move you've already made an inherent part of your character. After all, you can't win tomorrow unless you win the day today.

Brian Libby is a writer and photographer living in Portland. A life-long Ducks football fanatic who first visited Autzen Stadium at age eight, he is the author of two histories of UO football, "Tales From the Oregon Ducks Sideline" and "The University of Oregon Football Vault." When not delving into all things Ducks, Brian works as a freelance journalist covering design, film and visual art for publications like The New York Times, Architect, and Dwell, among others.
Mr. FishDuck … You Simply Can't Handle MY Opinions!

Baloney. I want all opinions here as it enables us see the full spectrum of ideas and helps us to learn from others and modify our own views as a result. In fact, this is the only Duck website where you can safely share your full-spectrum views on Oregon Sports.
If there is a problem … it is with your behaviors, and not your opinion, even if unpopular. Be polite and courteous to others and you will be reciprocated, and consequently you'll have a tremendous experience on FishDuck.
The majority of our rules can be summarized to this: 1) be polite and respectful, 2) keep it clean for grandchildren reading, and 3) no reference to politics.
Easy-Peasy!