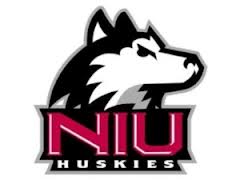 Sunday night's final BCS rankings did not hold any surprises for Oregon, with the Ducks moving up one spot to #4, as expected, and punching their ticket for the Fiesta Bowl against the Kansas State Wildcats. The same cannot be said for the entire BCS, however, as Northern Illinois's surprise move into #15 and thus BCS eligibility caught many (including me) by surprise. This created a ripple effect in the BCS that, in part, lead to a 9-3 Louisiana Tech team sitting without a bowl game to play in. It also left many in the SEC and many pundits in a tizzy, as they bemoaned the inclusion of N. Illinois over teams that they felt were more deserving of BCS placement, such as Georgia, LSU, and South Carolina. I cannot imagine the disappoint coursing through the Oklahoma team and fans, having to settle for the Cotton Bowl.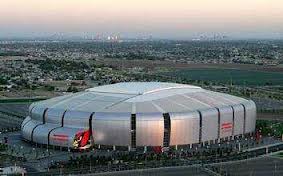 This was a good week for the Ducks, as they moved up one spot in the polls without even taking the field. Being ranked number four in the final regular season BCS rankings is not a bad position to be in. If Oregon wins in the Fiesta Bowl against Kansas State, and Florida loses their bowl game, Oregon could very well end up ranked #2 at the end of the season. That is not too shabby a place to end up when your team was not even a conference favorite at the beginning of the season, or the conference champion at the end of the season!
That is all hypothetical, of course, because it hinges on the Ducks winning and the Gators losing. My point, however, is that college football is a strange thing. Teams that "should" win end up barely becoming bowl eligible or play an underwhelming season, like the USC Trojans. On the other hand, teams that should not have had a good season figure themselves out and go on to play a great season, like the Oregon State Beavers.
If there is a team not completely angry about Northern Illinois's jump to #15, and a BCS bowl, it has to be Florida State. The Seminoles play at a level far above what the Huskies are used to and will likely crush them. Florida State may very well find it difficult to get themselves up against such seemingly mediocre competition. Their biggest task will be in staying in the game mentally.
Looking at the BCS Coaches poll ballots, it's interesting to see how hard to the Big 12 football coaches tried to push Oklahoma past Northern Illinois. The four coaches — West Virginia's Dana Holgorsen, Baylor's Art Briles, Iowa State's Paul Rhoads and Oklahoma's Bob Stoops — all voted Oklahoma at a highly inflated # 6 and Northern Illinois a extremely low #24. With the exception of Bob Stoops, who can inflate his teams ranking if he so likes without a lot of complaint, all the other coaches were trying to gain another BCS spot for the Big-12 without regard to other teams. This obvious gamesmanship in manipulating a poll used by the BCS is but another example of why the Coaches Poll should not be used by the BCS, and should probably die a swift death altogether.
This is not to say that PAC-12 coaches aren't above some conference inflation of their own, as witnessed by Arizona State's Todd Graham — who cast the only vote for his team, ranking the Sun Devils at #20. He also ranked Oregon #3 and Stanford #4 (we didn't know Coach Graham was a closet Duck and Cardinal fan). Pac-12 coaches on average were the most fair in their votes, especially compared to their SEC and Big 12 counterparts.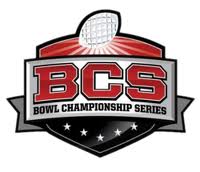 All this upheaval has created some very interesting bowl games that I can't wait to see. It's going to be a eventful 4 weeks before we reach the title game and the season draws to a close.
The PAC-12 did well this season, and will be sending 8 teams to bowl games; one more than last year. The conference should end up with a good bowl record as none of the teams are over-matched.
These PAC-12 teams are headed to bowl games (All games are presented on ESPN, unless otherwise stated) :
New Mexico Bowl, December 15, 2012, 1:00 PM

Las Vegas Bowl, December 22, 2012, 3:30 PM

Boise State V. Washington

Holiday Bowl, December 27, 2012, 9:45 AM

Kraft Hunger Bowl, December 29, 2012, 4:00 PM

Alamo Bowl, December 29, 2012, 6:45 PM

Sun Bowl, December 31, 2012, 2:00 PM, CBS

Rose Bowl, January 1, 2013, 5:00 PM

Fiesta Bowl, January 3, 2012, 8:30
As they say, let the games begin…

Want to Watch Oregon Games on your computer?
If you do not get all the channels that have the Oregon Football games, or simply want to be able to watch the game over again as you don't have the space in the DVR to hold all the games?
Contact me by email: charles@fishduck.com and I can help.  We have fans across the nation and internationally watching the games 24/7/365 and I wish that for everyone.  Charles Fischer