Hey there fans! Like watching football that matters?  Have a really comfortable couch?  You're primed to make a run through all the big college football bowl games this year.  But since there are a lot of teams you don't care about, here are the top-10 bowl games to key in on, so you don't completely isolate yourself from your friends and loved ones.  Find a comfortable chair and a big bag of chips, because it's Bowl Season! (Note: all times below are Pacific. For other time zones — do the math!)
10.) Maaco Las Vegas Bowl – December 22 1:30pm (ESPN)
#19 Boise State vs. Washington
Dan's Pick:  Tie game that gets indefinitely postponed, due to gambler interference
Many Duck fans will not watch this game on principle.  There isn't a good team to cheer for in this one, so go ahead and root for turnovers and chaos.  Boise head coach Chris Petersen continues to prove his loyalty to the blue turf by not appearing in every high-profile coaching vacancy story (Wisconsin at the moment).  Sark has the Huskies playing at a high-level at least one or two games a season, and maybe this is one of them?  Can the Broncos cling to relevancy against a Washington squad that's been "on the rise" for over a decade?  I'd give UW the edge, with Keith Price slinging it around, and former Duck Justin Wilcox peering across the sidelines at his old team (defensive coordinator for the Smurfs from '06-'09).
9.) Bridgepoint Education Holiday Bowl – December 27, 6:45pm (ESPN)
#17 UCLA vs. Baylor
Dan's Pick:  Baylor 70, UCLA 63
This one reeks of a shootout.  Baylor scores a ton of points, and UCLA gives it up like a broken slot machine against teams that spread the field.  The Bruins get a slight hometown edge, playing just down the freeway in San Diego.  In the end, Baylor's high-octane offense may be too much for the methodical ground and pound Bruins.  Look for former Duck and NCAA investigation magnet Lache Seastrunk to get some quality carries for Baylor.   UCLA RB Johnathan Franklin figures to have a very nice day to close out a stellar career.  The Bruins stay in the game in a 4 quarter shootout, but Baylor wins in the end.
8.) Hyundai Sun Bowl – December 31, 11:00am (CBS)
USC vs. Georgia Tech
Dan's Pick:  Matt Barkley gets $100MM, Everyone else gets Hyundai shirts (and USC rolls)
You should really check out this game.  The Pac-12 will appreciate the ratings boost (see ad revenue sharing), and I'm pretty sure no one in Los Angeles will be watching.  The Trojans fell victim to the sanctions and the preseason hype machine, going from #1 to not relevant over the course of the season.  The Yellow Jackets didn't even have a winning record (6-7), but will be tickled to buzz over to El Paso for a bowl game on basic cable.  Get your New Year's Eve outfit together and watch USC heir apparent Max Wittek throw TDs to Marquise Lee and Robert Woods all day long against Tech.  Matt Barkley will be there, counting his NFL signing bonus on the sidelines.  USC wins this one going away.
7.) Capital One Bowl – January 1, 11:00am  (ESPN)
#7 Georgia vs. #16 Nebraska
Dan's Pick:  Georgia's Wounded Pride 42, Nebraska's Blackshirt Defense 16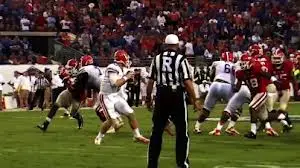 Georgia plays with the sour taste of the SEC title game in their mouths, and Nebraska comes in wondering how they gave up 70 to Wisconsin in the Big Ten title game, especially with the nation's top pass defense.  I think Georgia wins with QB Aaron Murray and the Gurley Show, but I'll root for Nebraska, in a very questionable strength of schedule angle (UCLA beat Nebraska, root for the Pac-12 SOS, yadda yadda yadda).  Plus I hate the SEC.
6.) Rose Bowl Game presented by Vizio – January 1, 2:00pm (ESPN)
#6 Stanford vs. Wisconsin
Dan's Pick:  Trees 38, Badgers 24
It's good news / bad news for Bucky Badger this time of year. The good news: it appears they are talking to Chris Petersen.  The bad news: Stanford is going to whip 'em like they stole something.  Wisconsin lands their third straight Rose Bowl Game, this time only because half the Big Ten is in the penalty box.  Stanford is right where they should be after winning the Pac-12, and they're perhaps a little ahead of schedule with a young, but battle-tested QB in Kevin Hogan.  It'll be a matchup of NFL-caliber running backs and big, beefy linemen crashing into each other.  Stepfan Taylor and Montee Ball will both wrap up All-American careers at running back, and seemingly both will be high draft prospects as big, physical bruisers who can break out for big gains.  Wisconsin has somehow angered the Pasadena juju, because they are poised to lose their third straight Rose Bowl. If I were a betting man, I'd side with Stanford winning with toughness up front and big plays from Hogan and Taylor.
5.) Valero Alamo Bowl – December 31, 11:00am (CBS)
#13 Oregon State vs. #23 Texas
Dan's Pick:  Beavs 28, Texas 21
Well, I think we had higher hopes for the Beavs after a brief stint in the BCS top-10, but at least they'll get a marquee bowl opponent in Texas.  The Alamo Bowl will be a muddy mixture of burnt orange and construction worker orange in the stands.  OSU QB Sean Mannion is one throw away from either winning the starting job outright, or being benched for Cody Vaz.  And Texas QB is Colt McCoy's brother, so he's got that going for him.  This is a swing game for rankings momentum heading into next year for both teams, so here's pulling for in-state pride and that Mike Riley can help push Mack Brown closer and closer to retirement.  Texas gets a lift playing in-state, but the Beavers' stingy defense keeps it close, and the ragin' rodents get a big win.
4.) Discover Orange Bowl – January 1 5:30pm (ESPN)
#12 Florida State vs. #15 Northern Illinois
Dan's Pick:  Florida State 28, Cinderella 14
NIU plays the role of Boise State this year, with a BCS-buster ranking after their win in the MAC title game.  I'll watch to see if NIU can get a signature win against a big name team in FSU.  In the end, I think Florida State's superior speed and athleticism will win out.
3.) AT&T Cotton Bowl – January 4, 5:00pm (FOX)
#9 Texas A&M vs. #11 Oklahoma
Dan's Pick:  Johnny Heisman (+ 21 other guys) 32, Oklahoma 20
Johnny Manziel is ridiculous.  He's like equal parts Flutie and Tebow, and he's just getting started.  It's amazing to think that Oregon just missed getting him. It's also amazing how similar his stats are to our own frosh phenom, Marcus Mariota.  If Marcus somehow finds a way to sink Stanford a few weeks ago, maybe he ends up in New York and this column is very different.  A guy can dream, right?  Anyhow, A&M is on the rise with their Heisman trophy in hand, and nobody likes watching Oklahoma lose more than I do.  Well, there are probably a few folks in Stillwater and Austin who might have something to say there, but I digress.  I'll take Texas A&M to keep up their hot play, and dispatch a talented, but underachieving Oklahoma squad.
2.) BCS National Championship  – January 6, 6:00pm (ESPN)
#1 Notre Dame vs. #2 Alabama
Dan's Pick:  Golden Helmets 24, Scowling Sabans 20
A battle of some of the most opinionated fans in the country.  Two storied programs.  A coach on the rise for the Irish, and an Alabama coaching legend almost halfway to Bear status with a potential 3rd National Championship in 4 years.  And still, the man can't smile.  Both teams have looked shaky in the face of adversity.  Notre Dame was proclaimed dead against Pitt and rose to win in 3 overtimes.  Alabama showed their weaknesses against Johnny Football and A&M.  This isn't going to be a blowout either way.  It'll be a bloodbath, and I think Notre Dame has the edge because of Heisman finalist LB Manti Te'o and the fact that they have been up against the wall so many times this year, and always managed to come out with wins.  Root for the Irish, because their coach is named Kelly; they've had an amazing season; and let's face it, no one wants to watch Nick Saban fake-smile through another trophy presentation.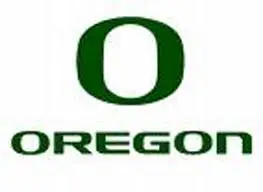 1.) Tostitos Fiesta Bowl – January 3,  5:30pm (ESPN)
#4 Oregon vs. #5 Kansas State
Dan's Pick:  Oregon 49, K-State 30
Go freaking Ducks.  Now, can I gripe a little bit about playing on Thursday, January 3?  The TV bigwigs have gotten out of control.  Move these games back to New Year's Day where they belong!  You read Fishduck.com, so you know all the storylines: both of us almost played for the title, KSU QB Collin Klein lost the Heisman, coach Bill Snyder (wisely) cancelled the non-conference game slated for these two teams earlier this year, blah blah blah.  More importantly:  can Oregon's offense find that rhythm we've seen so many times this season?  Will K-State open the floodgates on the ground for Oregon like they did against Baylor? The guys in purple will score points, so it's crucial that Oregon doesn't turn the ball over and doesn't fall behind against these purple fellows.  Oregon wins in a shootout for the ages.  Non-surprise player of the game:  Marcus Mariota.
Dan Hendricks is a graduate of the University of Oregon, where he spent four years working in the Athletic Media Relations office. He also served a year in Public Relations at the Pac-12 Conference, and worked game nights for the Golden State Warriors. His favorite journalism moment was being threatened by Rasheed Wallace during a post-game interview. He currently resides in Los Angeles, where he's constantly irritated by USC fans.
You can follow him on Twitter @DanHustle
FishDuck EVERY DAY! Articles Appear Seven Days a Week Beginning August 1st!
FishDuck articles will now be on every day of the week beginning August 1st, and we have some dandies planned. Check in every day and don't miss out!
The Our Beloved Ducks Forum (OBD) is where we we discuss the article above and many more topics, as it is so much easier in a message board format over there.  At the free OBD forum we will be posting Oregon Sports article links, the daily Press Releases from the Athletic Department and the news coming out every day.
Be a part of the forum and stay caught up!  When you wish to post there, do know that you are protected just as you were on FishDuck. Join us on the free forum right here!
Our 33 rules at the free OBD Forum can be summarized to this: 1) be polite and respectful, 2) keep it clean, and 3) no reference of any kind to politics. Easy-peasy!
OBD Forum members….we got your back.  No Trolls Allowed!