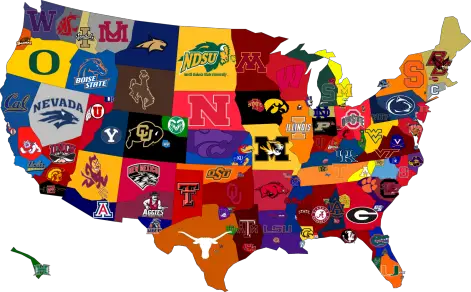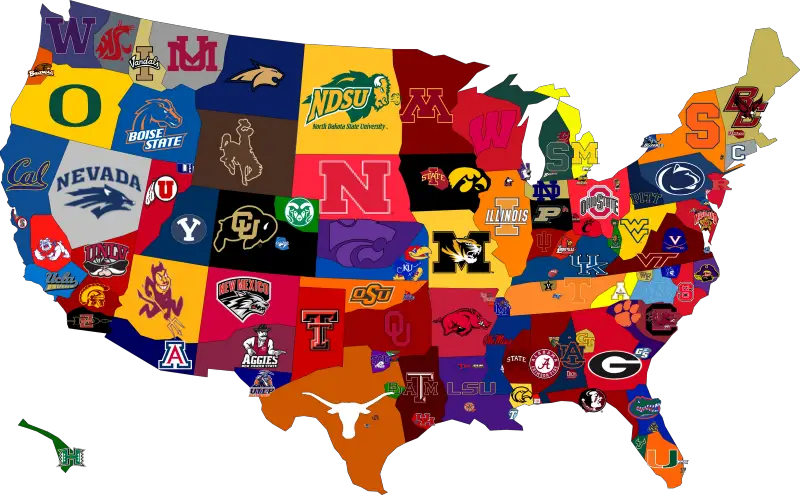 Championship Week has come and gone, and it was a good one. Well, a good one for Alabama fans, but a weekend to forget if for Georgia fans. The SEC title game was one of the games of the year, while the Big Ten title game was one to forget. As for the ACC title game, I was going to go, but instead of purchasing a ticket I decided to spend my $3 at McDonalds instead. Some conferences will definitively need to rethink the championship game process after the ACC ticket mess in Charlotte. The SEC seems to be the only conference to make their title game work at a neutral site. The ACC, and possibly the BIG-12 (if they ever get back to twelve teams) could be more like the PAC-12 or C-USA and have the team with the best record host the title game. Ticket sales would be a lot better, and I am sure fans would appreciate not having to travel far away to sit in an empty stadium. Now let's get into some news and thoughts from championship week.
1. The SEC title game could be the game of the year in my book. With so much at stake, both Alabama and Georgia came out firing. After a 0-0 score after the 1st quarter, it appeared we were in for another low scoring snoozefest of SEC football. Then Georgia starting slinging the ball, while Alabama issued its response by running it all over the place. Alabama set an SEC title game record, rushing for 350 yards. The SEC is supposed to be known for defense, but that wasn't the case in this championship match. Georgia even had a chance to win the game with the ball on the 15 yard line, but with poor clock management time ran out, and gave the Tide a shot at their 3rd national title in 4 years.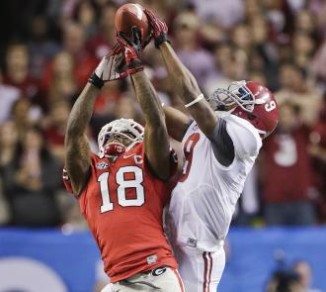 2. It does not matter who was playing QB for Texas, they could not get it done on offense when it mattered most. Texas made a game out of it early against Kansas State, but then Collin Klein and the Wildcats came alive, going on to win 42-24. The big question is: How long will Texas fans pay Mack Brown $5 million a year to have 8-4 seasons? I think they give him one more year, and if the results are the same, Texas will be looking for a new coach. With that victory, Kansas State is able to lock up the BIG-12 title and a BCS bowl.The likely matchup of Kansas State vs. Oregon in the Fiesta bowl could put up some major points.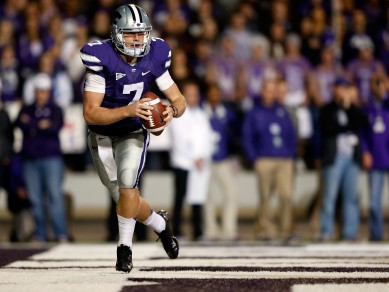 3. I thought championship games were suppose to be fun and exciting. Someone forgot to tell Wisconsin and Nebraska that, with the Badgers winning 70-31. Wow, that is a beat down. Nebraska's Taylor Martinez did have a nice run, but that was about the only highlight for the Huskers all night. I bet after watching this, Ohio State and Urban Meyer have to be upset about their ban from the post season. There's always next year.
4. Florida State held on to beat Georgia Tech 21-15. The ACC is such a mess this year. All of their dominant teams lost when they were supposed to win, and blew it when they had a big game (FSU vs Florida, Clemson vs. South Carolina). The ACC will still be known for basketball until one of their teams reaches a BCS title game and wins again.
5. Stanford continued it's PAC-12 dominance by beating UCLA for the second time in a week, 27-24 . Stanford is definitively on fire after that Oregon game, and looks to carry that momentum into the Rose Bowl vs. Wisconsin. I predict a lot of running plays during that game.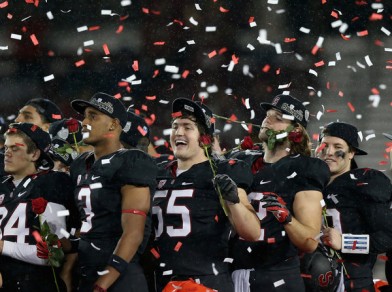 6. Northern Illinois won the MAC by beating Kent State, 44-37, in double overtime. With this win, everyone is talking about Northern Illinois being in a BCS bowl. They also talk about Boise State being in a BCS bowl too, if they all finish ranked high enough. My thoughts on that…NO NO NO! It is always a nice thought for the little guys to crash the party and hopefully pull off an upset, but it will not happen this year. Northern Illinois lost to a very bad Iowa team, while Boise State lost to both Michigan State and San Diego State. Can the media just give it a rest and leave the little guys at home this BCS bowl season?
7. Tulsa won a doozy over UCF 33-27 to clinch the C-USA title. It was nice to see these teams duke it out before C-USA gets torn apart by conference realignment. UCF is headed to the BIG EAST, while C-USA will add Florida Atlantic and Middle Tennessee. In the end we are all losers with this conference expansion. We are headed towards super conferences of 16 teams in the next few years; it's just a matter of who will blink first and make the move. The SEC, ACC,and Big Ten have 14 teams. Who tries 16 first? I hope they keep it at 14 teams for a long time. Too many conference games gives us fewer Alabama vs Michigan or Oregon vs LSU match ups at the beginning of the season. Sorry, I still want to give props for Tulsa winning C-USA, but I got on the conference realignment topic. One more thought/question… when will the PAC-12 decide to go to 14 teams, and if so, who will they get?  Someone should ask Larry Scott.
8. Speaking of conference realignment, Louisville beat Rutgers 20-17 in probably the last year this version of the BIG EAST is together. Louisville QB Teddy Bridgewater played the entire game with a broken wrist, and showed a lot of heart by leading his team to the BIG EAST title. Louisville did accept an offer to join the ACC earlier this past week. That has been the one smart move in all of this realignment chaos.  Louisville brings a decent football team (for the ACC) and a great basketball team.
So we pretty much have the title game set –  Alabama vs. Notre Dame for all the marbles. Will the Notre Dame defense show up and stop a powerful Alabama running game, ending the streak of SEC BCS championships?  Or will Alabama just run all over Notre Dame and bring the crystal ball back down South….again? Tomorrow is the BCS Selection day, and from there we will know who is going where, and who playing who.
NATIONAL NEWS:
1. Fan seriously hurt at ACC title game
2. Beavers romp in season finale
3. Former Duck runs wild in BIG-12
4. College football mailbag
5. Bowl projections

CAN YOU HELP US?
The pictures you see of the Ducks on FishDuck.com come from professional photographers that must be paid! Please donate through one click so we have pictures from all the games this fall to use through the year. All previous donations helped to pay our big Web Developing bills recently, and I do appreciate it.
Our staff and the photographers who have thousands of dollars invested into their equipment to provide the high quality pictures do sincerely thank you.   Charles Fischer